Exhibitors prepare for Fastener Fair Turkey
19 February 2016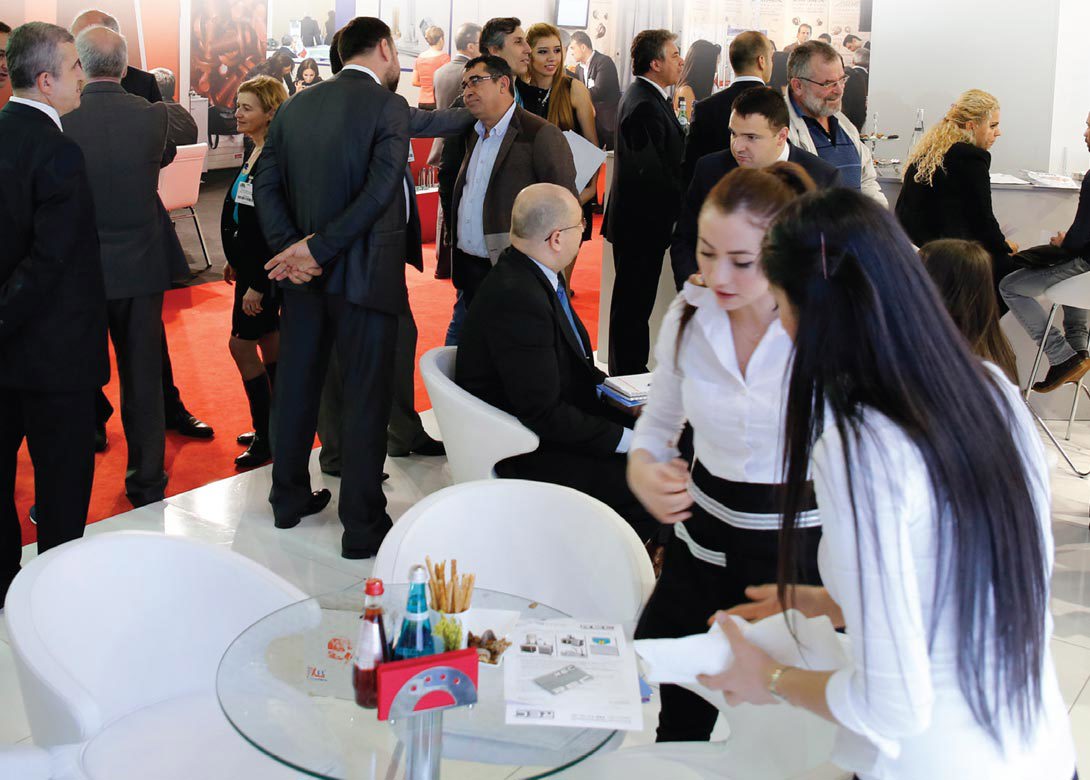 Exhibitors are finalising their plans for the third Fastener Fair Turkey, ahead of the show opening its doors on 30th – 31st March. The event returns to the IFM – Istanbul Expo Centre, this year occupying two halls at the venue for the first time to accommodate an increase in the number of organisations wishing to exhibit.
Demand for stand space continued strongly as 2015 drew to a close, with the number of companies planning to take part in the show standing at more than 180. Around half of these are Turkish – the remainder are from 18 different countries. More firms can be expected to join the list of exhibitors – the latest version of this is always accessible on the show website.
Since the first Fastener Fair Turkey in 2013, the event has grown steadily in both size and reputation, providing fastener industry companies with a dedicated platform to showcase their innovations, exchange expertise and develop business partnerships. It also plays a significant role as a trading forum and networking environment, as well as offering valuable insights into future technology and market trends.
The success of the exhibition reflects the development of Turkey as a major fastener manufacturing country, propelled by strong domestic demand from key industries, including the automotive, electrical goods, infrastructure and energy sectors. Growth in these fields is also contributing to the attractiveness of the Turkish market for foreign firms exhibiting, notably suppliers of fastener manufacturing technologies and fastener suppliers seeking distributors for their products. At the same time, Turkish companies are increasingly targeting international markets with high-quality products.
This year's show comes just 15 months after the last Fastener Fair Turkey in November 2014. That exhibition attracted managers, engineers and buyers from 47 countries, with distributors and wholesalers accounting for around half of visitors. Most of those attending were from Turkey but significantly 25% were foreign.
Olivia Griscelli, exhibition director at Mack Brooks Exhibitions, adds: "Turkish manufacturers are clearly very keen to present their capabilities, and they are focusing more and more on export opportunities. With Istanbul located at an important commercial crossroads for European, Middle Eastern and Asian markets, Fastener Fair Turkey can help them to meet these aims. At the same time, we are seeing participation by many foreign companies who are responding to continuing growth in the country's manufacturing industries and see good business prospects here. We are looking forward to another great show this year."
Showcase for Turkish manufacturers
Fastener Fair Turkey will provide an especially timely showcase for the country's fastener manufacturers, buoyed by a growing home market and now looking increasingly for international business opportunities.
Among them will be Çetin Civata, one of Turkey's leading producers. Ilgaz Etiz, export and import executive at Çetin Civata, says the company will be aiming to meet both Turkish and foreign companies. "For potential Turkish customers, because we are well known by all the wholesale companies, we would like to focus more on end user manufacturers. As for foreign visitors, there is still huge demand coming from around the world and we would like to get into contact with new customers."
Another high profile participant will be Norm Civita, which also believes that demand and quality expectations in Turkey will increase. The automotive, white goods, furniture and construction industries all use large amounts of the company's products, including bolts, bushings, screws, ball joints and rivets. Norm Civita sees this year's show as "the industry's most prestigious event", and is hoping to meet many foreign visitors. Recep Şenay, marketing manager at Norm Civata, comments: "Our main focus at Fastener Fair Turkey will be to meet end users and introduce our product groups to them."
Net Civita, which ranks the automotive industry as its principal end market, says Fastener Fair Turkey will provide it with an opportunity to communicate its capabilities to a wider audience. Cengiz Durmuş, sales and marketing manager at Net Civata, has this message for visitors: "First of all, they should be enjoying our beautiful city Istanbul. They should also be aware that the fastener business in Turkey has made great progress and Turkish suppliers are getting more and more experienced. Receptiveness of the market is going well and Turkish producers are a good option for overseas buyers."
The high-quality standards now on offer by Turkish firms is a consistent theme. Hasan Şemsi, chairman of bolt and fastener manufacturer Berdan Civita, comments: "Our local industry has developed enough to meet the needs of Turkey. Within the next five years we expect US$600 million of imports will turn into US$300 million of exports, with increasing domestic and international demands and following government intervention to limit imports of fasteners from abroad."
The list of exhibitors features many more of Turkey's leading suppliers of fasteners and fixings. Offering fasteners from its own production, or from partner manufacturers, will be Murat Civata ve Baglanti Elemanlari – focusing mainly on electrical/electronics, domestic appliances and automotive sectors. Similarly, Konak Civata is both a producer and an importer, with the construction industry one of its key markets.
In addition to the wide range of Turkish manufacturers, the show will also include foreign manufacturers. Amongst those participating will be Plogsties GmbH, with a range of screws, including MAThread™ screws – for which it holds a worldwide licence – nuts, hexagon bolts, pins, axles, rivets and washers. The HEICO group will also be represented by HEICO Befestigungstechnik, specialising in upholstery nails, decorative nails and security nails principally for the furniture industry.
Suppliers of manufacturing technologies will also be prominent. They include Santech Industrial Technologies, which specialises in supplying equipment and tooling from leading companies to fastener and fixing producers in Turkey. Among manufacturers the company represents are Ingramatic, RMG, SACMA and Weighpack, as well as Wrentham Tool Group. Offering materials for fastener manufacturers – Stahl Alpine (Turkey), representing voestalpine Wire Rod Austria GmbH, will also be exhibiting.
New exhibitors
A notable feature of this year's Fastener Fair Turkey is the number of companies exhibiting for the first time. Of the 160 companies that had confirmed their participation by early December, more than 50 will be making their first appearance at the show. Among them is German tools specialist Neoboss GmbH. Targeting manufacturers of nuts, the company says its main aim during the event will be to enter the Turkish market with its special product range of nut taps, as well as meeting its customers.
Another first time exhibitor is Dimac Srl – a supplier of machines to inspect and sort fasteners coming off the production line. Marco Chierichetti, from Dimac, commented: "We see an increasing demand for high-quality fasteners in the Turkish market in the next five years. The challenge is to supply inspection machines able to detect smaller and smaller defects, like cracks and small geometrical distortions, at high-speeds and with high efficiency. The fastener world is rapidly changing towards more and more sophisticated products, requiring improved machines to produce them and high-tech machines to inspect and sort them."
Other suppliers of manufacturing technology that will be new to Fastener Fair Turkey include surface treatment specialists, such as Arsas Sanayi Mamülleri Pazarlama, German firm Dörken MKS-Systeme GmbH and NOF Metal Coatings Europe from France.
www.fastenerfairturkey.com