Exceeding expectations at EISENWARENMESSE
24 November 2022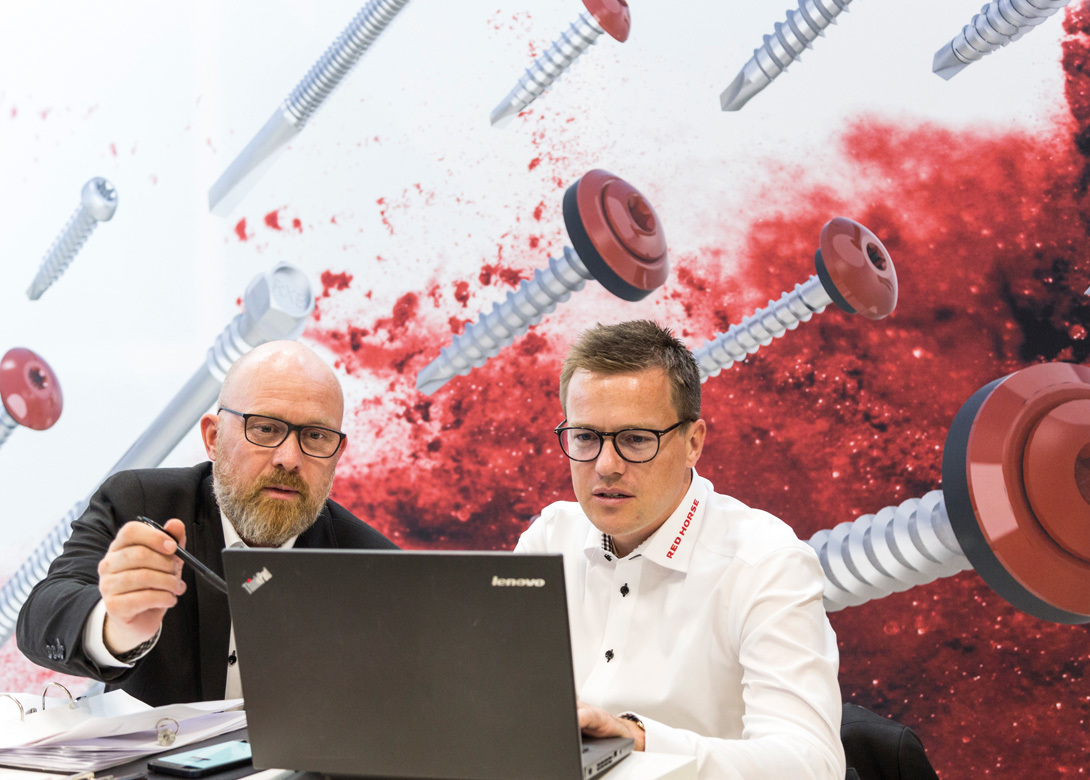 After four years, EISENWARENMESSE – International Hardware Fair Köln was finally able to return to Koelnmesse following restrictions caused by the Covid-19 pandemic. Despite exhibitor expectations on what to expect lower than usual, there was a definite feeling of relief to be returning to face-to-face meetings. Editorial Assistant Becca England, visited the show to see what fastener, fixing and tool innovations were on display.  
Exhibiting this year were 1,400 companies from 50 countries, with fastener and fixing companies well represented in halls 3, 10 and 11. These included ARaymond SAS, Bossong SpA, Ettinger GmbH, Fixi Sistemi Di Fissaggio, GESIPA Blindniettechnik GmbH, INDEX – A Perfect Fixing, Pecol Sistemas de Fixação S.A, pgb-Europe N.V, Projahn Präzisionswerkzeuge GmbH, STANLEY Black & Decker, Tecfi SpA, tesa SE, TOX Dübel Technik GmbH, F Reyher Nchfg GmbH & Co KG and many more. 
Following the pandemic, it was apparent expectations were lower for certain exhibitors than that of previous years due to travel restrictions which remained in some countries. Despite this, 25,000 visitors from 125 countries attended the show – with 70% of visitors travelling from outside of Germany. 
"The sense of relief at finally being able to meet face-to-face again after such a long time and do business in person could be clearly felt among all our exhibitors and trade visitors throughout the entire trade fair. You had the feeling that a big family was getting together again after a long time apart," states Oliver Frese, chief operating officer at Koelnmesse GmbH. "The trade fair was a success, especially in the context of the ongoing travel restrictions in Asia; the acute energy and raw materials crisis; as well as the geopolitical situation in many countries. The feedback from our exhibitors about the business contacts they've made is positive across the board. Clearly companies made a strategic decision to attend EISENWARENMESSE – the decision makers were here, and exhibitors reported a high calibre of visitors." 
This was confirmed by Michael Martsch, vice-president of sales at Reyher, who said: "This year despite the uncertainty, we had a similarly high number of visitors at our booth as we did at the last Köln show. We were therefore very satisfied with the quality of our discussions." 
Echoing the high-quality of visitors was Bossong. "The quality of visitors at our stand was good with customers being excited to be back to face-to-face meetings. This also meant visitors were highly motivated to meet new and current suppliers, which certainly improved the experience," commented Elenora Locatelli, marketing sales at Bossong. "The show marked a great opportunity to present our new E-Plus pure epoxy resin chemical anchor to visitors, which is earthquake resistant and environmentally friendly due to its styrene-free component."
Also with new products on display was GESIPA with its new Birdie® cordless blind riveting tool. The cordless tool, which is notably lighter than its predecessor at 900g, has a setting force of 10,000N and a 25mm tool stroke, along with an 18V battery. As well as this, new TOX products designed for the construction industry were on display at the TOX stand, including the Thermo Proof Wood spacer mounting system for timber constructions, the Thermo Proof Mini Wood, as well as the Aqua Stop Pro sealing plug. "We were able to welcome many interested parties to our stand – both existing customers and new contacts," said Carola Marquart, export sales manager at TOX. "All our target groups were represented, such as large DIY purchasing organisations, wholesalers, retailers and industrial customers and were very satisfied with the quality and quantity of visitors."  
Returning to the show was STANLEY Black & Decker. "We're over the moon to be back after a break. Our international customers have told us that they travelled to Köln especially to come and see us, which makes EISENWARENMESSE the ideal place to not just meet current customers but also tap into new areas of the market and find new retailers," explained Paul Samms, director of licensing at STANLEY Black & Decker.
EISENWARENMESSE will return in 2024 from the 3rd – 6th March at Koelnmesse.