EISENWARENMESSE ready for action
04 February 2016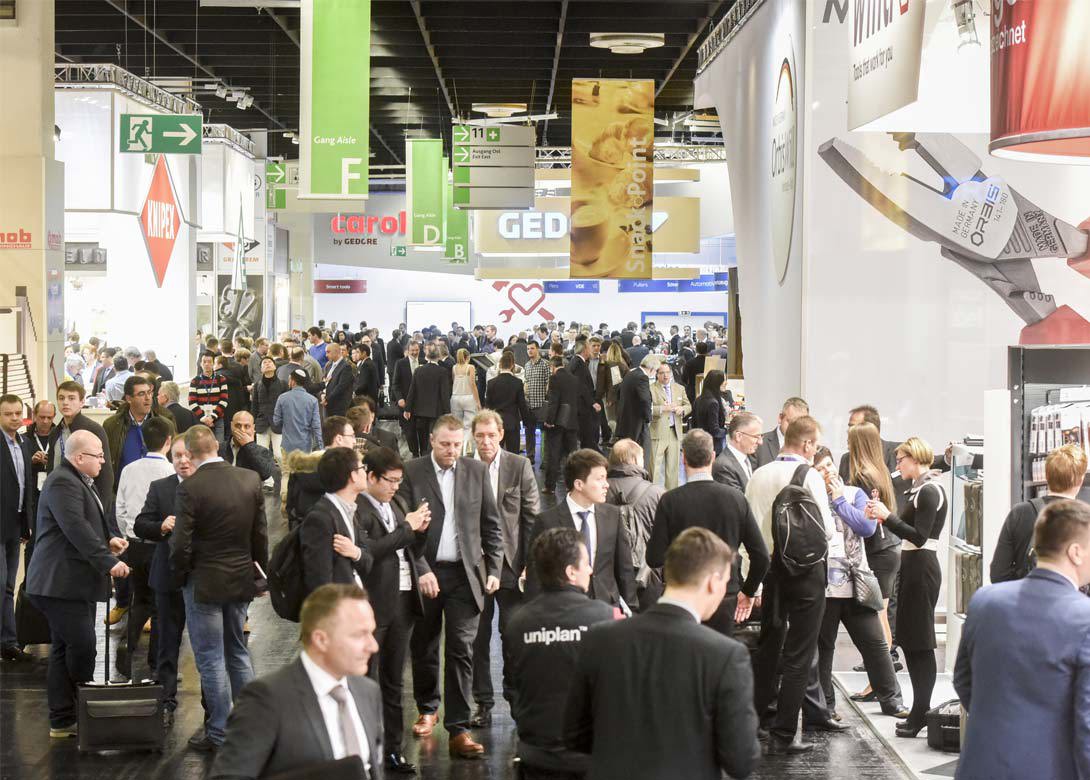 EISENWARENMESSE – International Hardware Fair Köln – will once again present an extensive range of tools, industrial supply, as well as fasteners and fixings, to worldwide visitors at the Koelnmesse fair grounds on 6th – 8th March 2016.
Approximately 2,700 exhibitors from over 50 countries, covering 144,200m², will be exhibiting at the new three day format for the 40th edition of the fair. With a very good number of registrations, on par with the previous event in 2014, and an 80% share of foreign exhibitors, the event is once again consolidating its position as the number one event of the international hardware industry.
Tool exhibitors will be housed in Halls 1 to 4 and Hall 10 and will be displaying their new tool products and innovations. Exhibitors include: GEDORE Werkzeugfabrik GmbH & Co KG, HAZET-WERK Hermann Zerver GmbH & Co KG, Norbar Torque Tools Ltd, Raimund Beck KG, ROTHENBERGER Werkzeuge GmbH, STAHLWILLE Eduard Wille GmbH & Co KG, and The Tool Connection Ltd.
Fastener and fixing companies will be showcasing the newest innovations in fastening technologies in Hall 5.2. Ambrovit SpA, Bartolucci SAS di Giorgio Bartolucci & C, Bossong SpA, Fixi Srl, Lederer GmbH, pgb-Europe nv, Rivit Srl, and Schäfer + Peters GmbH will all be showcasing their products and capabilites. The 'Fastener Forum' will also be located directly in the product world for the first time – where lectures and discussions on the trends and changes in the fastener and fixing industry will take place daily.
Katharina C. Hamma, chief operating officer of organisers Koelnmesse GmbH, explains: "We have further developed EISENWARENMESSE in order to accommodate the industry's needs and trends more efficiently. The number of registrations proves that we are on the right track. Our trade visitors can once again look forward to an excellent range of high-quality offers, as well as a supply of information that deals with the hot themes of the industry."