Confident debut for Fastener Fair USA
04 June 2018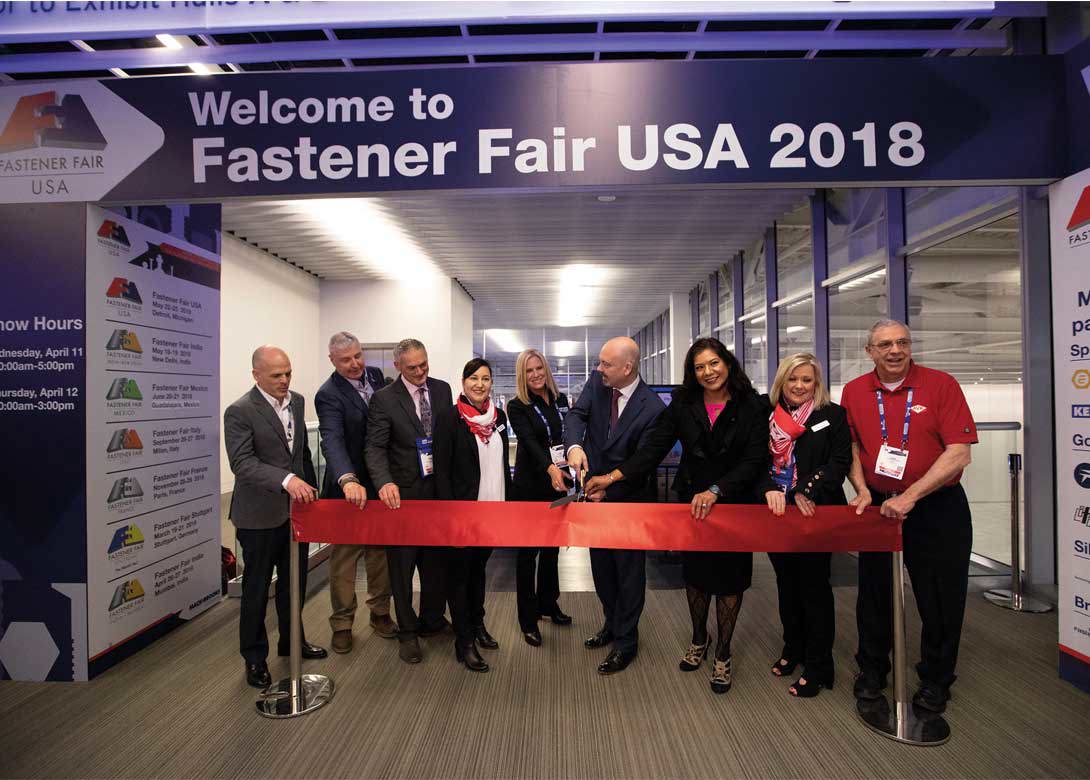 On 12th April, the inaugural Fastener Fair USA closed after two successful days at the Huntingdon Convention Center, Cleveland, Ohio. Executive Editor Phil Matten rated it one of the most polished first time fastener exhibitions he had attended.
255 exhibitors from twenty-six countries presented an extensive range of fasteners and solutions, manufacturing technologies and services at an excellent venue in downtown Cleveland. More than 2,000 registrants attended, representing professionals from the entire supply chain – exceeding the expectations of show organiser Mack Brook Exhibitions Inc.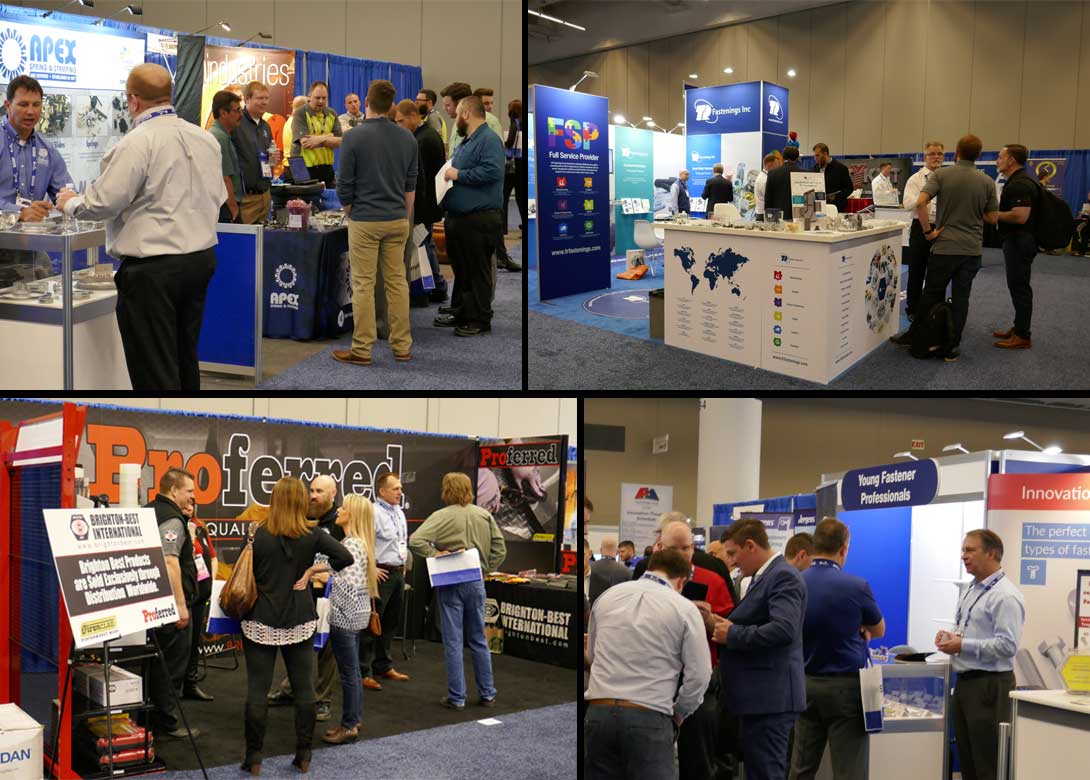 Statistics confirm that 46% of the attendees were from Ohio, followed by Michigan, Illinois, Pennsylvania and California. The majority were fastener distributors and manufacturers. That said, there were certainly longer-range visitors from the fastener industry, including senior representatives from European companies. The event also attracted some significant end user procurement professionals and engineers, with several encountered personally, actively seeking – and finding – application and sourcing solutions.
The 'Future of the Fastener Industry Expert Panel', which opened the first exhibition day, was standing room only, with more than one hundred attendees. The event was ably and genially moderated by Howard Thompson, from the Ohio Aerospace Institute, who ensured some diverse contributions from panellists, whose expertise ranged from aerospace, to fastener manufacturing and distribution, coating technologies, data metrics and international trade.
Throughout the show, the excellent in-hall 'Innovations Theatre' – sponsored by Earnest Machine Products – staged presentations as varied as 'Digital trends and Amazon's effect on distributors', to an insightful final session from Mike Mowins of Phillips Screw Company on 'Lightweight fasteners and why contact area matters'. Other speakers focused on commercial and performance topics, including value added selling and how to create a personal brand. Attendance for the sessions was generally solid, often with lively interaction between audience and speaker.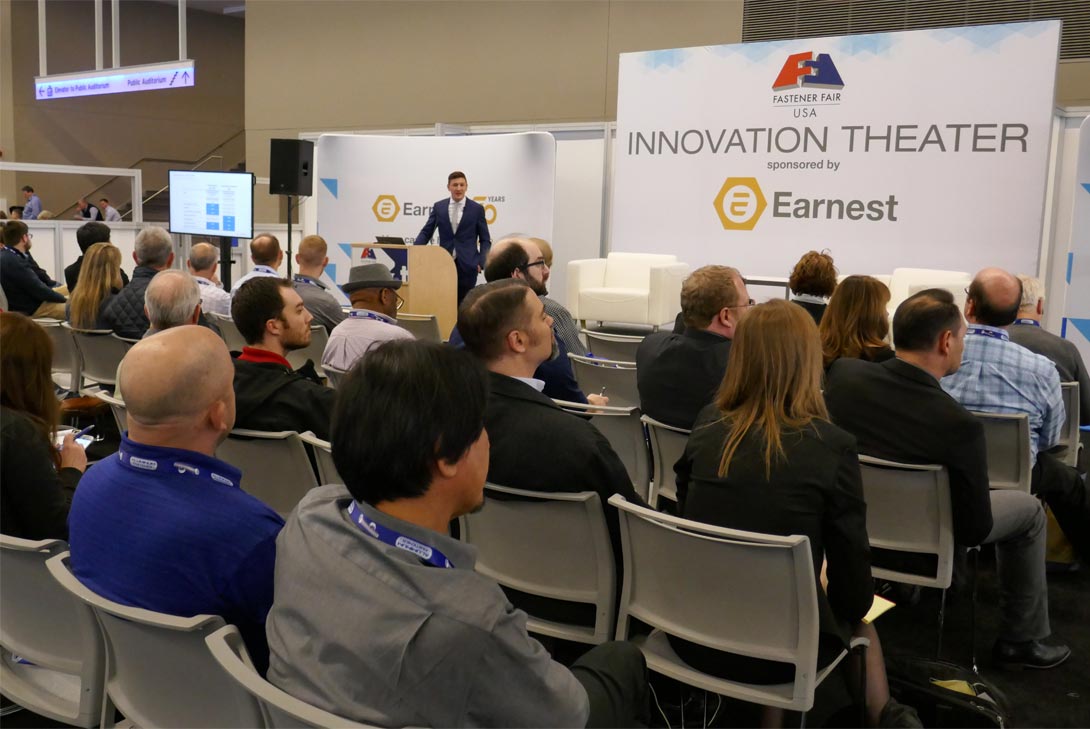 No question the event was from the Fastener Fair stable, displaying a characteristic attention to detail and professionalism, but this was also a full-blooded American show, ending the first day with a memorable Welcome Party at Cleveland's iconic Rock and Roll Hall of Fame – attended by more than 700 people. On a subtler level, the show succeeded in blending classic US pole and drape booths, alongside shell scheme and feature stands, which integrated well, in a layout that allowed plenty of visitor networking in the aisles.
While there was a substantial Asian exhibiting presence, the majority of these stands were quieter than their American neighbours. Domestic exhibitors presented an extensive range of manufacturing capabilities, distribution inventory and technical and IT services. Master distributors included Brighton-Best International and Star Fasteners together with many specialist suppliers. Manufacturing technologies were very well represented, although there were a few notable absentees, due to the proximity of the event to wire® Düsseldorf.
Nevertheless, Carlo Salvi SpA/Hatebur Umformmaschinen AG – sharing a stand with Sala Punzoni Srl and Defremm SpA – as well as SACMA Group and Nedschroef – presented forming technologies, although without machines. There were, however, several operational inspection systems, including from Regg Inspection Srl and Dimac Srl, and a number of operational packaging systems on display, plus a comprehensive representation of coating technology systems and local applicators.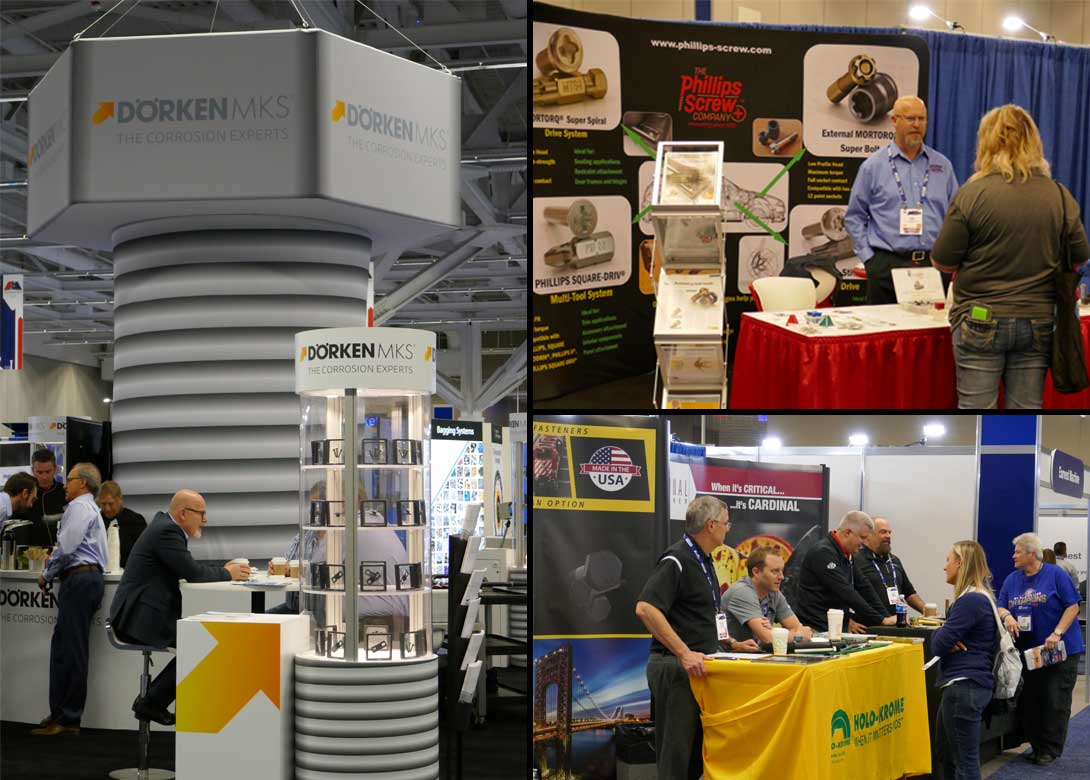 Familiar European names in fastening as well as manufacturing technologies were to be encountered in several aisles – FAR Srl, BRALO Group and Honsel Unformtechnik and VVG – Befestigungstechnik GmbH & Co, a few examples. SOM Fasteners Co held the distinction of being the sole Turkish manufacturer exhibiting and expressed themselves quietly satisfied with the show. Martijn Wirken, managing director of Bomet Threaded Rods, exhibiting for the first time in the US, was rather more effusive. A book of new contacts, and a notepad full of calculations was clearly going to provoke plenty of thought on the return flight to Belgium.
On the organisational front Fastener Fair USA really was hard to fault – whether in terms of planning, promotion, execution or commitment. Mack Brooks may have wished for a stronger second day but there was definitely good business going on for most of it. The fastener industry calendar is pretty packed this Spring, so some key buyers were bound to have preferred the Fastener Trade Show in Kaohsiung. However, from exhibitors' accounts, and those of knowledgeable local attendees, the calibre of visitors was unquestionably solid.
That was echoed by Jessica Boweak, exhibition manager for Fastener Fair USA. "The feedback we have received from exhibitors and attendees has been overwhelmingly positive," she said. "The exhibitors were connecting with the people they wanted to meet and the education sessions offered unique value not seen at other fastener events. Many exhibitors are already planning their participation in 2019, with nearly 20% of the floor already reserved."
The next Fastener Fair USA will be held in Detroit, Michigan, at the Cobo Center on 22nd – 23rd May 2019. With a debut as strong as this, expect another excellent show from this accomplished organisational team.