bauma 2022 exceeds expectations
20 January 2023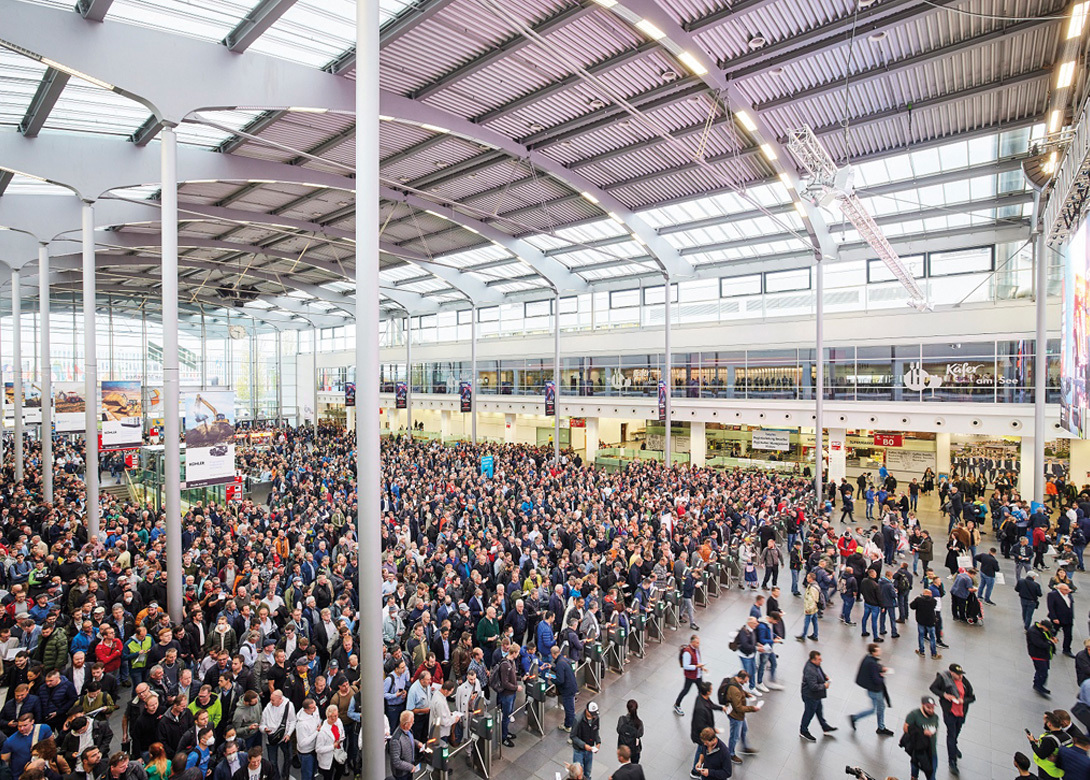 When the dust settled after seven full days of October's bauma 2022 construction machinery exhibition, more than 495,000 visitors, from over 200 countries, had passed through the doors to see some of the 3,200 exhibitors – from some 60 countries – who had participated at the show.
The top 10 exhibiting countries, in order of exhibitor numbers, were: Germany, Italy, Turkey, the UK, the Netherlands, France, the USA, Austria, Spain and China. Seen as one of the world's leading trade fairs for construction machinery, building material machines, mining machines, construction vehicles and construction equipment, the proportion of international visitors was around 65%.
Stefan Rummel, CEO at Messe München – responsible for the event, said the show had again "stoked enthusiasm and fascination" after the world fundamentally changed following the last bauma and that the show had demonstrated it remains a powerhouse of the construction equipment industry. The show's success was further illustrated in comments by various attendees. Domenic Ruccolo, CSO of Wirtgen Group and also senior vice-president of sales, marketing and product support for global construction equipment at John Deere, said: "The Wirtgen Group's joint trade show appearance with John Deere was a resounding success," adding that interest in the company's products had been "overwhelming" and this year's participation in the event had been "the most successful in the history of the Wirtgen Group". Similarly enthused, Steffen Günther, board of directors member at Liebherr, commented that bauma had proven "very successful" for the company with outstanding conversations and audience enthusiasm, so much so that he said the company is already looking forward to the next show in 2025. Finally, Fred Cordes, chairman of Zeppelin Cat's management board, thought that bauma had been long overdue "…as demonstrated by the overwhelming rush of visitors to our booth and the extraordinary interest in Cat construction machinery and Zeppelin services".
In terms of sales success at the show, Alexander Greschner, chief sales officer at Wacker Neuson Group, said that from the very first day the company had been able to achieve sales success on the same level as 2019, and Alexander Schwörer, owner of PERI, was similarly positive, announcing that his company had signed "a number of very attractive contracts right at the trade fair", with bauma 2022 more than having exceeded PERI's expectations.
Following these comments, co-CEOs of Messe München, Stefan Rummel and Dr Reinhard Pfeiffer, said that bauma had sent a strong signal to the trade fair sector in these challenging times, and that industries absolutely need such in-person events where everyone can experience products for themselves and hold personal conversations.
The next bauma will be held in Munich, Germany, from 7th – 13th April 2025.