Apolo doubles its chances
17 March 2017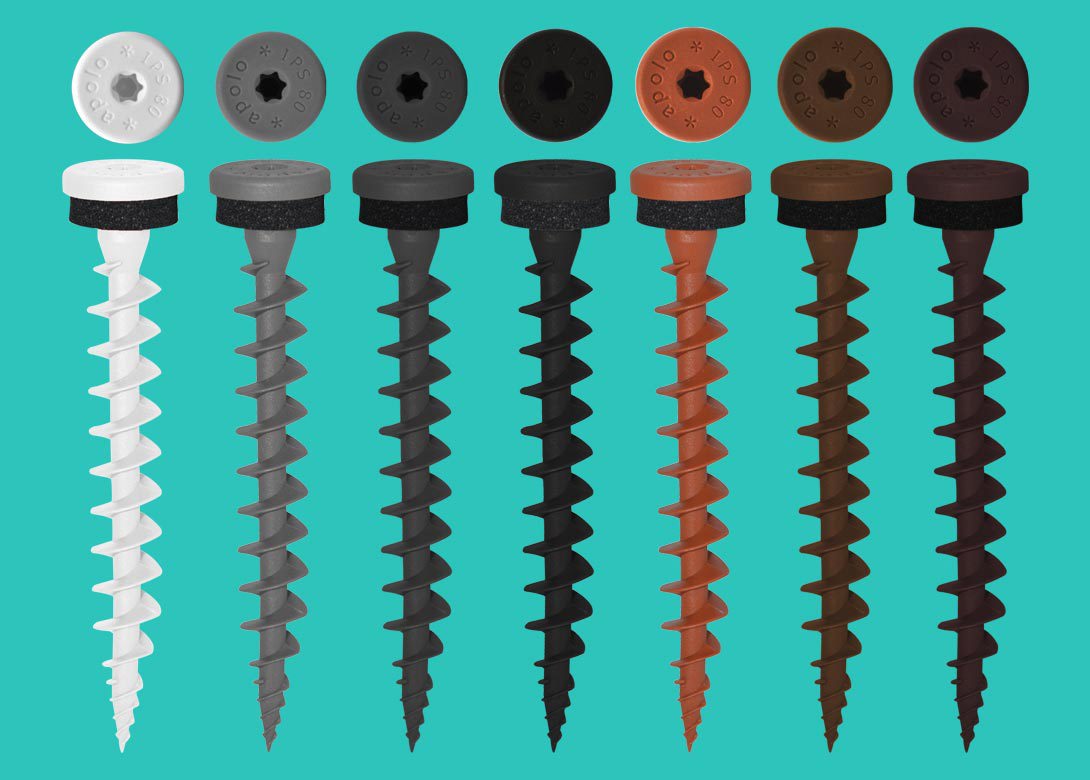 Apolo has entered two new innovations into this year's Route To Fastener Innovation Competition – the new ResiTHERM® distance mounting system for perforated/hollow bricks, and the new IPS insulation screw that enables extremely quick direct fastenings in ETICS with no thermal bridge.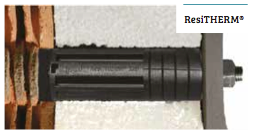 Apolo MEA Befestigungssysteme GmbH says its new ResiTHERM is setting new standards when it comes to distance installations of heavy loads in hollow bricks. By using ResiTHERM, heavy and security relevant objects such as awnings, canopies, French balconies, satellite dishes, etc, can be fixed through thermal insulation composite systems (ETICS) in an easy and secure way.
Available in three lengths – 120mm, 160mm and 200mm, ResiTHERM passes through insulation thicknesses of 80mm up to 200mm with almost no heat loss. If needed, ResiTHERM can be cut down by a maximum of 40mm. An M12 internal thread with a length of 80mm extends into the massive anchor body. Thus, it is possible to achieve both a thermal separation and a large screw-in depth of the A4 stainless steel threaded stud, which is included in the set, along with a nut and washer.
Made out of glass fibre-reinforced polyamide, together with the injection system ResiFIX VY by Apolo, ResiTHERM has also undergone extensive testing at the Institute for Façade and Fastening Technology (IFBT GmbH) in Leipzig.
ResiFIX VY can be injected easily and safely from the outside into the injection hole of ResiTHERM, and the special membrane ensures an even distribution of the injectionresin. ResiTHERM enables exceptionally high pull-out values in hollow bricks. For hollow brick walls without insulation a high performance sleeve ResiTHERM S is also available.
Also entered into the competition is the new insulation screw IPS – another innovation for fastenings in ETICS. The special screw IPS enables extremely quick direct fastening in ETICS with no thermal bridge.
IPS is perfectly suitable for direct fastening of wall connection profiles, metal sheets, base protection profiles, cornice covers, etc. Users can install the screw directly through the 8mm holes, which are common for standard profiles, into the insulation.
Thanks to the head hole and by using a short 3.5mm screw, it is also possible to fasten objects such as motion detectors, signs, little lamps, etc, directly into the insulation and without thermal bridge. Another advantage is that only a small hole remains in the insulation after the removal.
The special screw IPS is made out of glass fibre-reinforced, weather and UV resistant nylon. The stylish flat head with EPDM seal ensures an optimal sealing and adaption to the ground. It is also available in different colours. Due to its length of 80mm, the IPS can be used for almost every insulated façade. Suitable insulation boards are polystyrene and rigid foam boards and the recommended load is approximately 4kg.
STAND FLASH: HALL 1 STAND 956
Who will be Fastener Technology Innovator 2017?

 

One of the many attractions of Fastener Fair Stuttgart is the first-hand opportunity to assess new products and services that exhibitors have brought to the market since the last show.

 

Fastener + Fixing Magazine will once again, sponsor the Route to Fastener Innovation Competition. We'll be posting two entries a day leading up to the show – remember to take a note of the stand numbers and attend the special presentation on the final day of the show - where one of these products will be awarded the title of 'Fastener Technology Innovator 2017.'