An international and diverse DIY Boulevard at EISENWARENMESSE
22 November 2019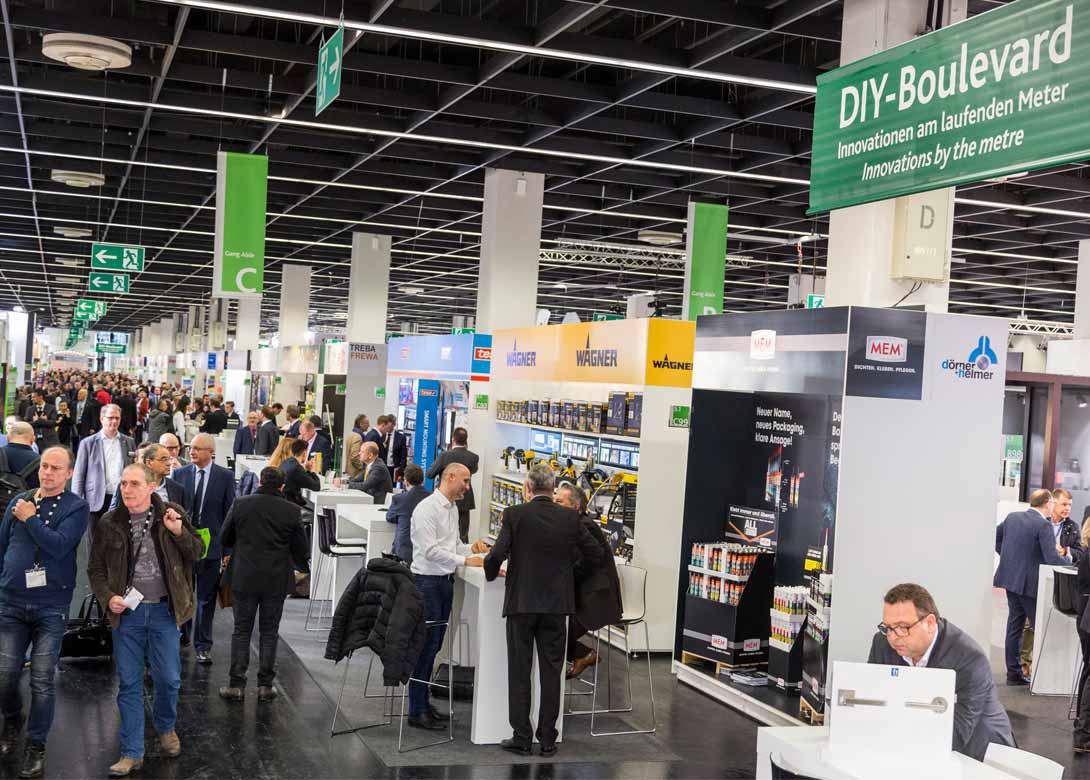 The DIY Boulevard of the EISENWARENMESSE – International Hardware Fair Köln, taking place from 1st – 4th March 2020, is enjoying increasing popularity among exhibitors for the third time in a row.
With under six months to go before the start of the trade fair, the Boulevard is already fully booked, with 62 participating companies, and has been extended to 285m. Compared to 2018, this is an increase of around 20%.
In addition to 52 national participants from the ranks of the German Association of Home & Garden Manufacturers (HHG), which will once again serve as a cooperation partner, ten international members of the European Federation of DIY manufacturers (fediyma) will also be taking part for the first time. As part of the new layout, DIY Boulevard 2020 will be located in Hall 11.1.
A positive POS shopping experience is essential for retailers. The advantage of displaying merchandise on the DIY Boulevard is therefore clear – exhibitors can present products and innovations in a POS-related environment and provide trade visitors with solutions for the authentic presentation of goods.
In the past, this presentation format was reserved exclusively for HHG members. However, opening it to international exhibitors who are members of fediyma means the number of participants will increase by almost 25% and trade visitors can expect even greater variety. Spanish companies such as Arregui, Caudal, grupodesa Fasteners and Arco are strongly represented among the international brands. Exhibitors from Belgium and Italy, such as Ledent and Volpato, will also bring fresh ideas to the Boulevard.