Available in sizes M30 – M100, Nord-Lock's first innovation on display in Stuttgart will be the Superbolt NXT, which it says is up to 30% faster to install than any other multi-jackbolt tensioner – as it has fewer, stronger jackbolts. NXT has an extremely accurate preload range of ±10%, providing the same security as previous tensioners while reducing installation and removal time. Laser markings clearly indicate the optimal tightening sequence and a knurling layer adds sturdy, no-slip grip for safe use in cold environments or when using gloves.
Also, in a positive development for bolted joint security in European steel construction, Nord-Lock Group and PEINER Umformtechnik are now collaborating to provide a maintenance free structural bolting assembly consisting of a PEINER HV bolt and nut according to EN 14399-4/-8, as well as a pair of Nord-Lock Steel Construction (SC) wedge-locking washers according to ETA – 20/0010.
Bringing the internet to bolts 
Nord-Lock also has a growing range of load-sensing, internet connected bolts that provide digital preload monitoring and cutting-edge structural maintenance. Built-in sensors automatically measure and communicate preload values, allowing for seamless remote monitoring during installation and throughout the lifetime of the application.
"Nord-Lock Group has tightened and secured billions of bolted connections in millions of applications all over the world. Our services focus on life cycle profitability, design, production, training and installation support. If you have an engineering challenge, we will provide you with a solution that maximises the productivity, safety and reliability of your application."
www.nord-lock.com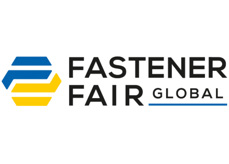 Hall: 3  Stand: 2204