A record breaking display
03 June 2016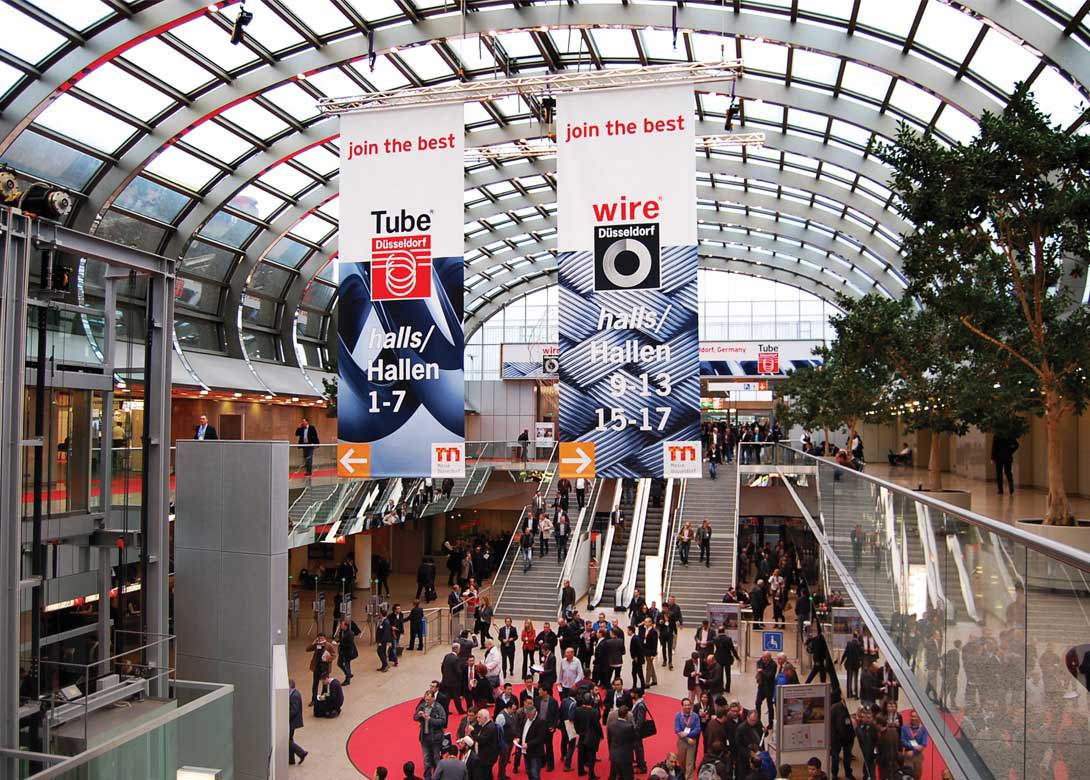 Records were broken at this year's edition of wire® – the international wire and cable trade fair – which saw over 100 fastener machines in Hall 15 and a continuous stream of demonstrations carried out across the five day show.
The majority of fastener companies were housed in Hall 15 and displayed the latest products in cold and hot forging machinery for all types of fasteners and complex parts, thread rolling and secondary operations, tooling, materials handling and transfer, inspection and packaging equipment, as well as process monitoring systems and simulation software.
More than 156 exhibitors in Hall 15 showcased their capabilities with some truly spectacular stands. A constant flow of demonstrations caught the interest of visitors, creating a noisy atmosphere with busy stands throughout the hall.
Companies exhibiting in Hall 15 included Carlo Salvi SpA, Ching Chan Optical Technology Co Ltd, Dimac Srl, Hatebur Umformmaschinen AG, Manassero & C Srl, Mayes & Warwick Ltd, National Machinery LLC, Nedschroef Herentals N.V, REGG Inspection Srl, RLS Tooling Ltd, and WAFIOS Umformtechnik GmbH.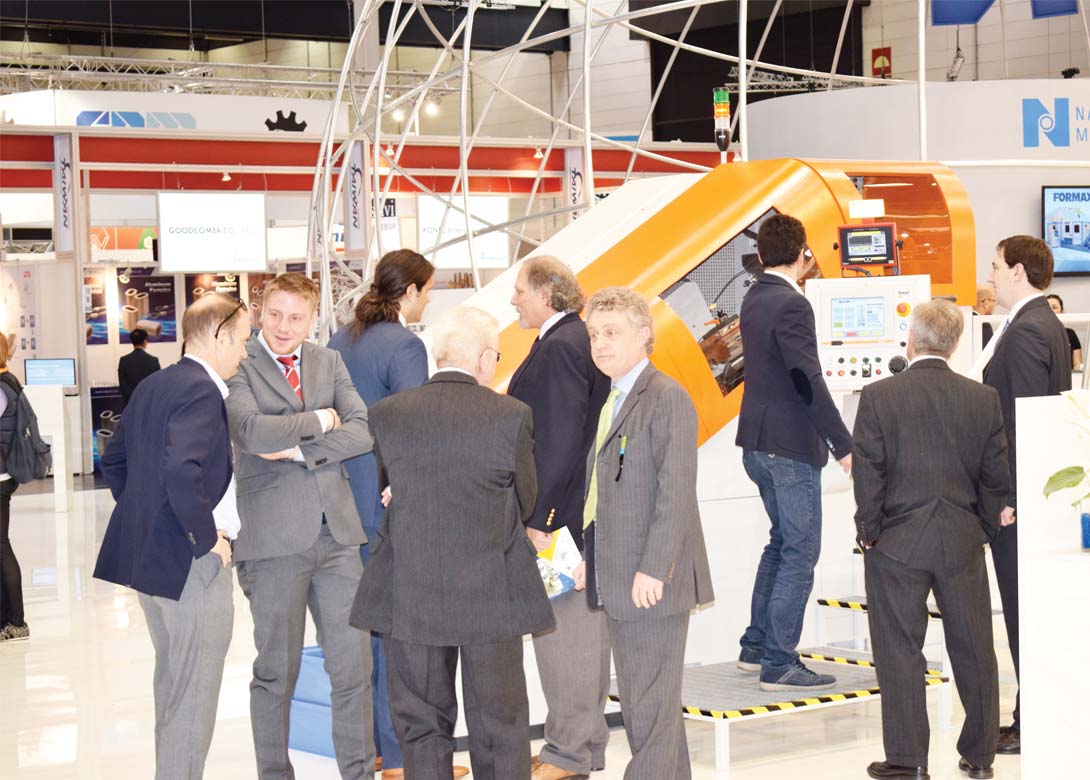 Dominating the hall with its iconic dome shell-like structure was returning exhibitor, National Machinery. As well as co-exhibiting with Mectron Engineering, this year also saw the global leader in advanced cold and warm forming machinery exhibit alongside its two new partners Nakashimada Engineering Works Ltd and SMART Machinery Srl.
These partnerships were represented on the stand with live demonstrations of a SMART Machinery NG 20 HE induction flat die thread roller and a Nakashimada NP100 2 die 3 blow parts former. Other equipment featured included a Mectron Q5000 Qualifier, an RCD 9500 'rotary crack detection' unit, as well as a live FORMAX® XXV robotic tool changer.
Jerry Bupp, marketing director at National Machinery LLC, said: "Compared with previous shows the volume and quality of customers this year seemed to be higher – we were able to have detailed technical and commercial discussions, and teach visitors about the latest technology. The show was a success and we were able to secure multiple new orders along with additional enquiries."
Also in Hall 15 was returning exhibitor Weighpack International. The Dutch-based packaging equipment manufacturer contributed to the high number of fastener manufacturing technology on display with no less than 7 machines on its stand. This included its new range of machines to pack long products such as automatic form, fill and seal machines for anti-corrosion film – used to protect fasteners when shipped overseas; semi-automatic hand packing tables to pack short runs; and fibre and dosing machines for high-tensile steel fibre concrete.
Many fastener companies reported taking orders at the show including UK-based Mayes & Warwick Ltd, exhibiting on its own stand for the first time this year. Peter Lawrence, managing director at Mayes & Warwick Ltd, commented: "This year we went away with an order and plenty of quality leads that we will be following up. The aisles were a little quieter but we saw plenty of visitors from the USA, India, Europe, the UK, China, and Japan."
Another returning exhibitor reporting a more successful show this year was BASS GmbH & Co KG. The German threading technology specialist was displaying its new cutting taps for the fully automatic tapping of union nuts in a reversing tapping process, as well as nut taps for the machining of nuts with through hole threads in a run-over tapping process. Joachim Schröder, sales manager Germany at BASS GmbH & Co KG, said: "The wire show was a great success for us as we acquired many more contacts this year. The majority of visitors to our stand came from Europe, with half coming from Germany. We also noticed a slight increase in American visitors. We will be returning to wire Düsseldorf in 2018."
Some fastener relevant companies exhibiting outside Hall 15 included specialist in machine technology and tools for cold and warm forming – WAFIOS Umformtechnik GmbH, and raw material companies Voestalpine and TATA Steel.
An important show for TATA Steel – held a week before the sale announcement of its long products division (see page 18 for more detail) – the steel producer used a lightly branded stand to highlight its wire rod products and services and promote its new German warehouse facility. Debbie Webster, commercial manager – wire rods, commented: "Tata Steel took the opportunity to reinforce its presence across Europe. The EU market is very important for the wire rod business and there was significant interest leading to new orders."
This year's show also hosted a number of press conferences on the latest developments within the industry. These included the official announcement from Hatebur Umformmaschinen AG that it had acquired Carlo Salvi SpA (see page 98 for more detail).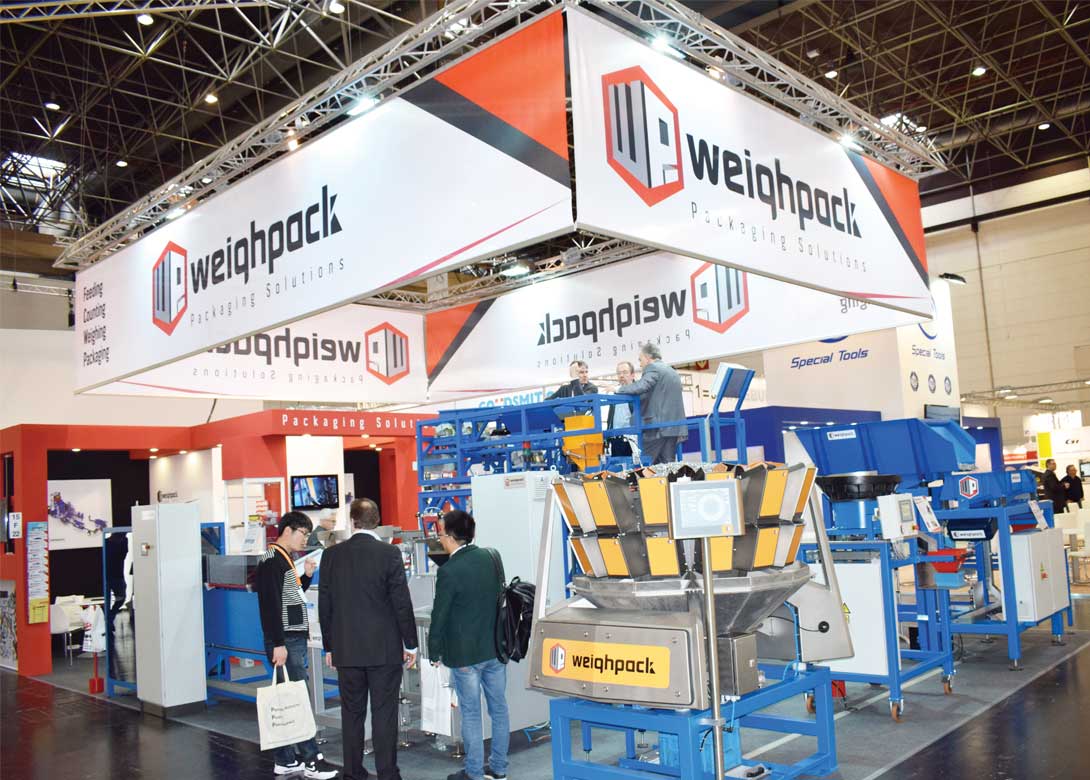 ArcelorMittal Europe also held a press conference launching its latest innovation – FreeForm® M 1500 H2 – a steel grade allowing the production of ultra high strength engine bolts with improved hydrogen resistance. Augustine Kochuparampil, CEO at ArcelorMittal Europe – Long Products, said: "Innovation is key to maintaining our position as the partner of choice. We focus on high-quality, outstanding service and technological development to serve our customers with efficient and sustainable product solutions."
This year's show, once again held alongside Tube® – the international tube trade fair, saw a combined total of 69,500 trade visitors from more than 130 countries. International visitors accounted for 65% with the top visiting countries including Germany, Italy, Turkey, France, Poland, and the Netherlands. Organisers reported 75% of visitors were executives with decision making authority and 60% said they'd found new suppliers across the five day shows.
With the number and variety of production machinery on display it is clear that the wire show is still a rare opportunity for visitors to see a vast amount of fastener manufacturing equipment first-hand under one roof. For exhibitors too, the high calibre of visitors still reinforces wire as an important exhibition within the fastener market.
Both wire and Tube will once again take place in Düsseldorf on 16th to 20th April 2018.