A journey into the fischer world of fixings
22 February 2019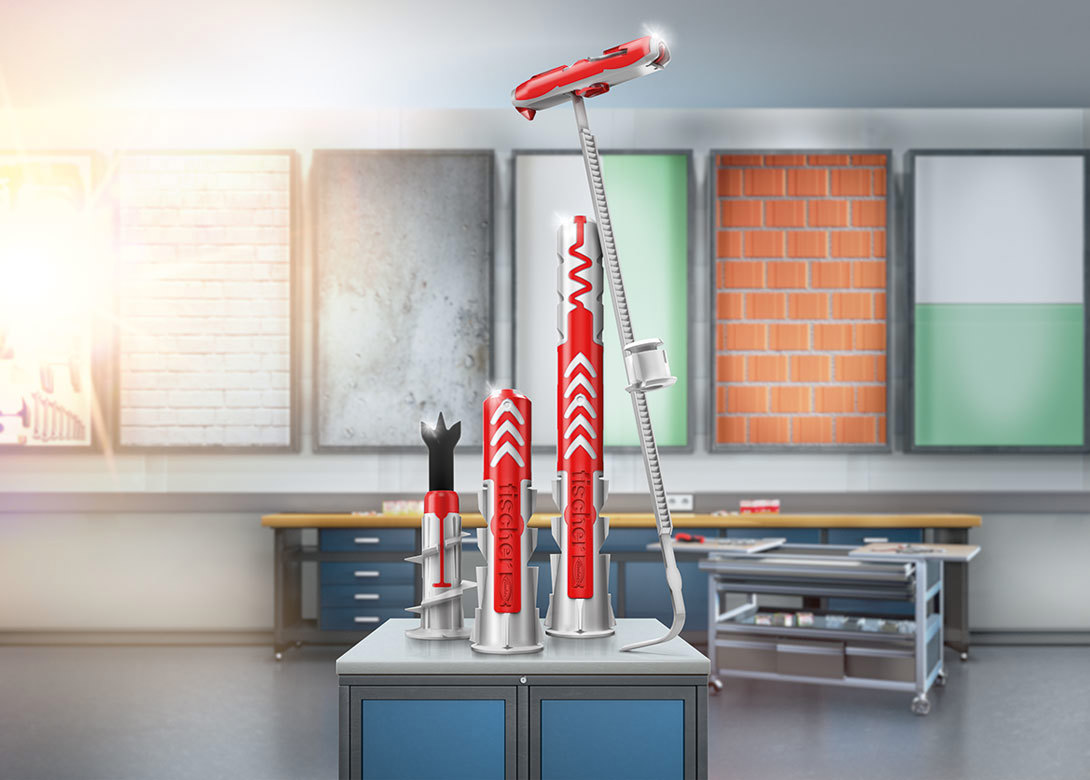 fischer will be presenting a host of products at Fastener Fair Stuttgart that will appeal to various target groups, from experts to DIYers, and can be experienced up close and in person through testing stations.
The 'NO TOOLS, JUST HANDS' range with its 25 products and accompanying modern sales support will be exhibited among other things. The new products have been grouped into segments titled SMART HANGING, REPAIRING and GLUING and are suitable for light to heavy loads. Visitors of the trade fair can try out repairing objects and affixing items to construction materials with the tool-free fixing solutions.
Visitors stopping by fischer's trade stall can also try out the fischer DUOBLADE. The self-drilling plasterboard anchor completes the fischer DUO-Line with another innovative two component anchor. Anyone interested will have the opportunity to experience how the newcomer speeds up and facilitates assembly in plasterboard, gypsum fibreboard and light cement board through technical ingenuities, such as the self-drilling sharp metal tip with three effective cutting teeth. High retaining values are always guaranteed through the automatic expansion and knotting in the appropriate plate level of simple and double plankings, as well as an ideal fit.
fischer is also expanding its ULTRACUT FBS II concrete screw family for the support of high loads in concrete. Up to three screw-in depths per diameter allow the required anchoring depth to be adapted to the existing load. The new stainless steel variant (A4), with a specially hardened red tip and 6mm diameter version, makes installation even easier and expands the field of applications. fischer is presenting more allrounders with its FAZ II bolt anchor family. The exhibitor will also be showcasing its broad range of products, which includes heavy-duty chemical fixings and screws.
Find fischer at Fastener Fair Stuttgart on Stand 1.522