100% customer satisfaction
12 February 2019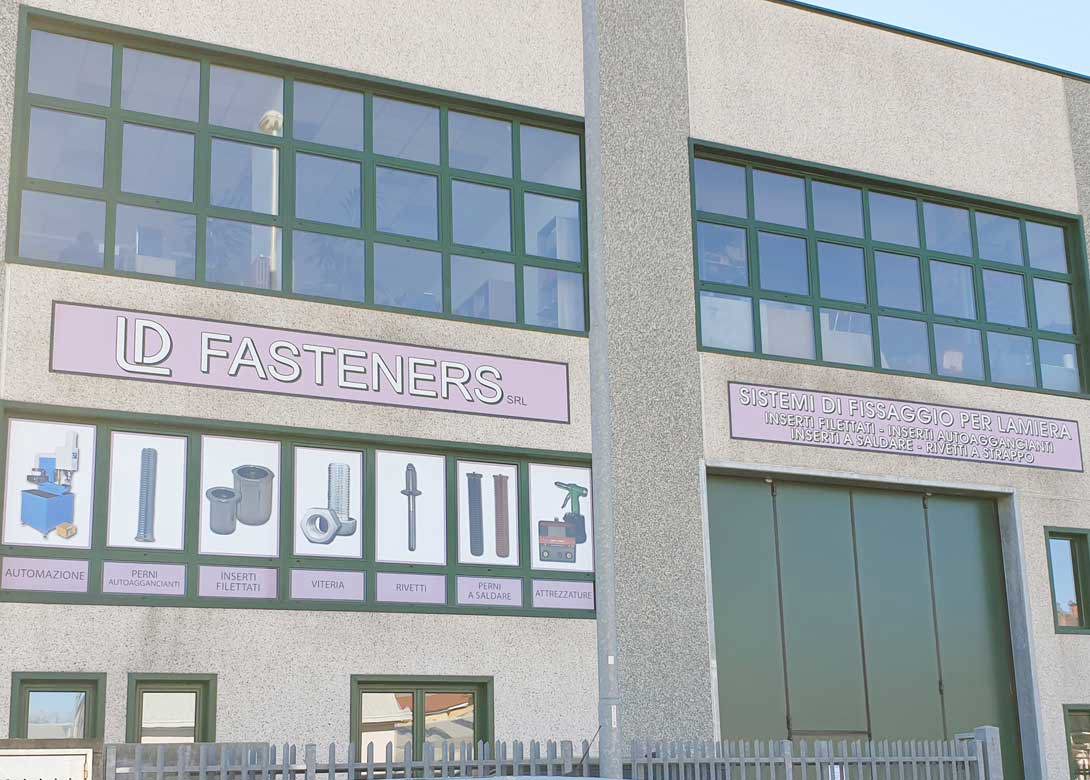 LD Fasteners Srl has long been favourably known in domestic and international markets as a distributor of fasteners for specific sectors, thanks to its commitment to complete customer satisfaction.
Italian-based LD Fasteners is specialised in the production and distribution of threaded inserts, self-clinching fasteners, welding studs, blind rivets, and silicone plugs and caps, and supplies a wide range of products – always available in stock, supported by an efficient and prompt delivery service.
The company can also customise its products according to customers' needs and designs in order to guarantee suitable assemblies and installations for any specific projects.
LD Fasteners explains that the development of its product range is a continuous process. "Through new technologies, new materials, and new processes, there is always a drive for innovations. That is why as a business we invest in new product lines, to ensure that we have the necessary stock. The role of the distributor has changed over the years, and it is now vitally important that you are able to guarantee continuity of stock."
Thanks to its central warehouse, and several distributors in Italy and abroad, LD Fasteners can provide a quick service to its customers – guaranteeing they get the products they need, when they need them. "It is very important that as a distributor you have a direct link to the territory of the customers, so you can react quickly to any requirements. Also, a big part of introducing new products and ranges is your knowledge of the market and analysing the demands of your customers. You can only do this by having close working partnerships."
This strategy has seen LD Fasteners report an annual sales increase of 30% over the last five years. "2018 went very well for us, as we grew 10% and increased the number of new customers thanks to our marketing strategy. Our challenge for the future is to be much more present in the Italian and European market – exploiting all sorts of channels and making sure we are able to seize opportunities when they present themselves."
That is why LD Fasteners will be exhibiting at Fastener Fair Stuttgart in March, so that it can underline its products and capabilities to both new and existing customers. "We are very excited about Fastener Fair Stuttgart and the opportunity to connect with so many visitors. We invite everybody to hall 5, stand 2554, so that they can find out more about our company and how we can work together in the future."
Find LD Fasteners at Fastener Fair Stuttgart on Stand 5.2554