Vorpa increases its approval portfolio
29 April 2015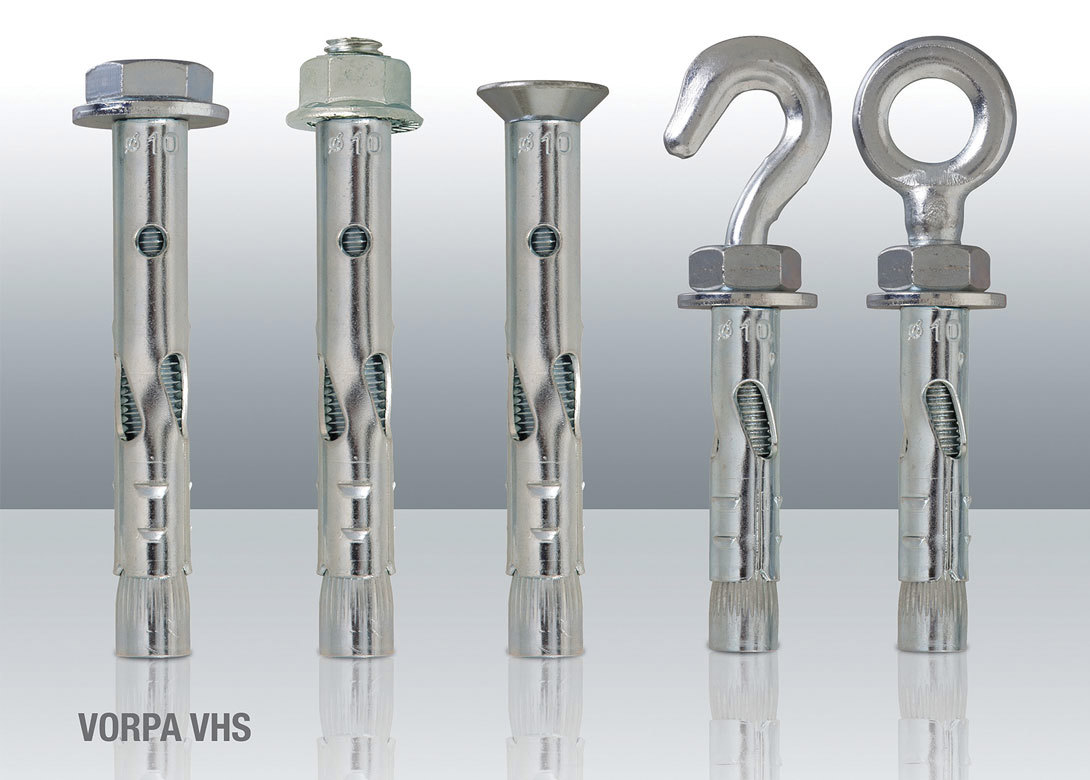 With the addition of the VHS-C middle duty anchor, Vorpa says it has added another fast, safe and simple fixing to its wide range – certifying, once again, the quality of its products to help fulfil customers' requirements.
Known for quality, reliability and innovation, Vorpa's state of the art design capability and technological experience is evident across its products range – from medium duty anchors, general light fixings, resin bonded anchors, through to sanitary fixings, electrical material fixings and self-service DIY products.
Vorpa has several products that have received European Technical Assessments, all issued by prestigious European Institutes in accordance to ETAG guidelines. The latest star to enter into the family is the torque controlled middle duty anchor VHS-C with 8.8 hex head bolt for use in non-cracked concrete (ETA – 14/0403). Smooth expansion of the VHS-C anchor is ensured thanks to transverse slots punched into the body and knurled expansion cone. The anchor is suitable for use in concrete, is available with numerous accessories, and guarantees remarkably quick installation and high performance. The expansion is soft and smooth, ideal for anchor frames, plates, profiles and plant engineering.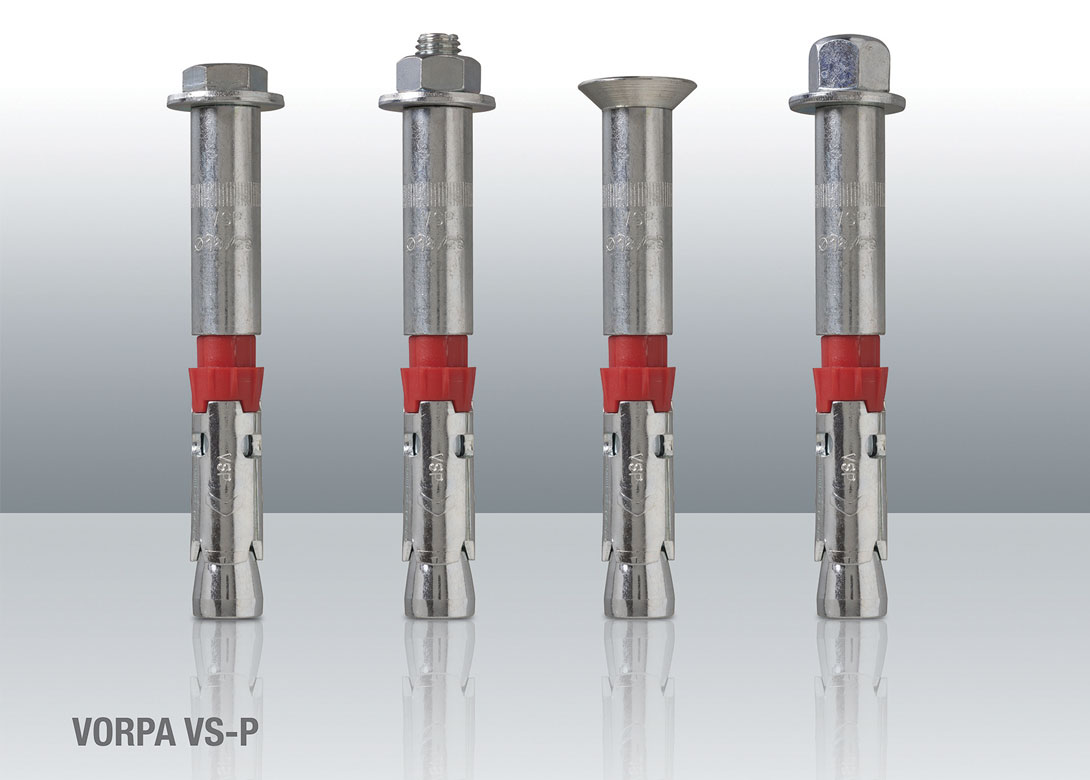 The extensive range embraces various types of anchors – including A2/A4 stainless steel – and is assembled with a wide selection of accessories.
The VHS steel anchors can also be used as body expanders in a variety of fixing products for security applications – such as window grilles, gates and barriers, shelters, railings, as well as outdoor furniture. The VHS anchors are also available with shear nuts or safety permanent/removable nuts both in the steel version and the A2 stainless steel version.
Vorpa is currently working to obtain the update to ETA Option 1, suitable for cracked and non-cracked concrete applications, for its high load through anchor VS-P in three versions – with hex head screw, hex head nut plus rebar and countersunk head screw.
Last but not least Vorpa is able to offer customers a new and improved version of its Vorpa Calcul Anchor 2.0 – a calculation software that includes a variety of updates such as the possibility to design installation of chemical anchors according to EOTA's TR029.