The self-drilling plasterboard anchor DUOBLADE
08 April 2019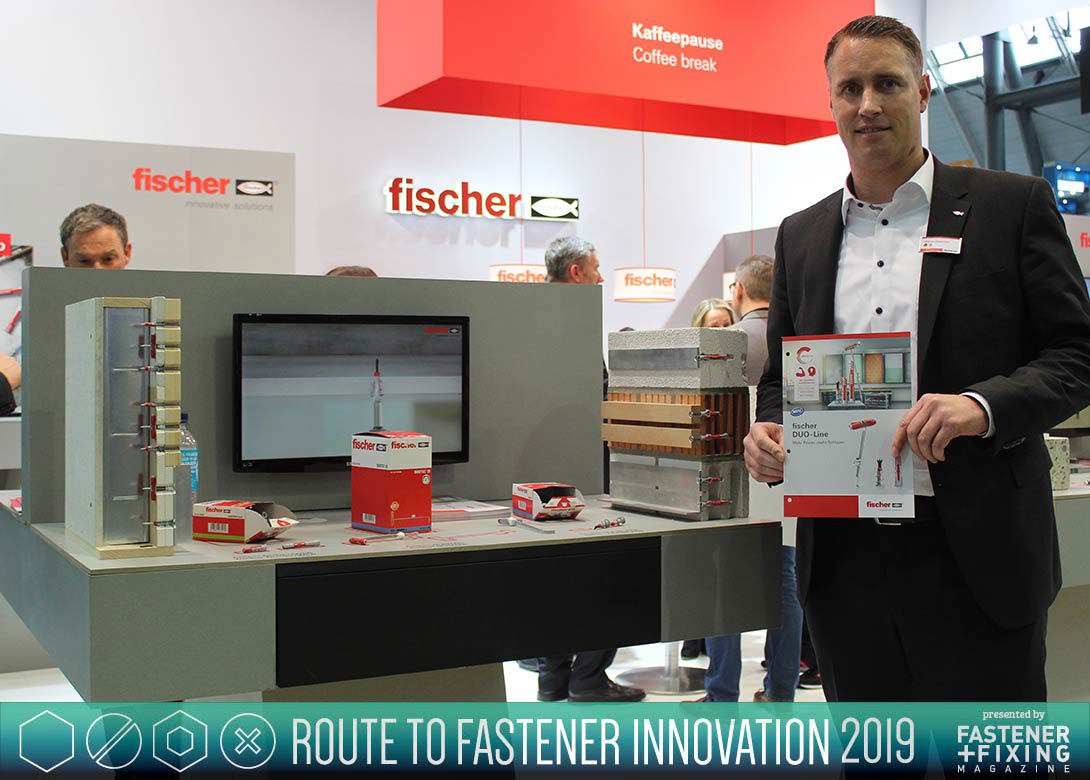 fischer is expanding its successful DUO-Line with the self-drilling plasterboard anchor DUOBLADE, which enables simple and easy installation in plasterboard and light cement board in combination with screws, hooks and eye-bolts.
Whether it be curtain rods, mirrors, blinds, pictures, smoke detectors or lightweight lamps on panelled walls or ceilings – the fischer DUOBLADE enables particularly simple and quick fixings in plasterboard, fibreboard and light cement board. The anchor's distinguishing mark is its self-drilling sharp metal tip with three effective cutting teeth. The eponymous blade accelerates and simplifies installation while preventing the anchor from deviating. It enables a clean and effective drilling process during which the board structure remains intact. The middle tooth serves as a centring point and permits the precise setting of the anchor for additional safety.
The fischer DUOBLADE is placed using pre-positioned installation. The grey base body made of nylon expands at the appropriate level of single and double plankings. The anchor's additional expanding effect during the insertion of the screw ensures an optimal attachment and increases the critical load, as well as the holding force.
In addition, the DUOBLADE's special length guarantees a significantly lower risk of the anchor breaking out of double planked plasterboard, therefore preventing the weakening of the construction material. The sharp, self‑drilling thread ensure quick progress and an optimal fit, which increases the holding values. The lateral shaft ribs prevent any co‑rotation while the anchor is screwed in. The red element made of polyethylene reinforces and blocks the anchor's expanding function, providing more stability.
Common cross-tip screwdrivers (PZ 2) make installation even easier, as the anchor as well as the supplied screw are placed with this bit, preventing users from having to change tools. The high torque when bearing against the edge of the anchor provides a 'feel good factor' and a sense of reliability. It is important to note that the metal tip is heat resistant and will not melt during drilling in double plasterboard plankings even in high temperatures.