The right fixing for every substrate
17 May 2021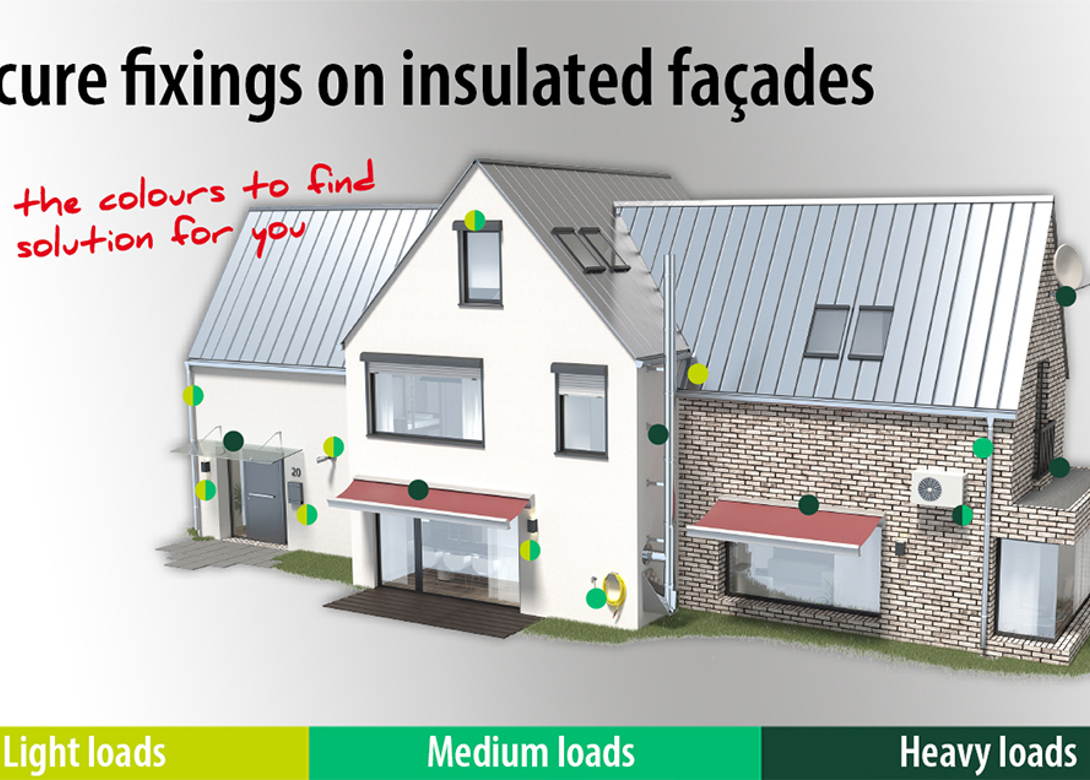 With the market for external insulation finishing systems (EIFS) growing continuously, TOX-Dübel-Technik GmbH has developed a structured product range and a colour guide system for light, medium and heavy loads to outline the most common uses and substrates, in order to identify exactly the solution needed.
The fixing solutions in the Thermo Proof series, from TOX, bridge the non-load bearing EIF systems and transfer the effective forces into the substrate. Attachments are therefore securely and permanently fastened to façades with insulation thicknesses of 50mm to 320mm. The thermal decoupling of the fixings ensures no unwanted thermal bridges and, as a result, no energy loss.
The new TOX Thermo Proof Mini is the all rounder for light to medium loads from 15kg to 40kg and insulation thicknesses from 50mm to 200mm. The distance installation system is particularly suitable for roller shutter boxes, blind rails, light fittings or downpipes – especially in soft insulating materials such as rock wool.
For fixing heavy loads such as awnings, air conditioning units, satellite systems and heat pumps, TOX offers the Thermo Proof. The distance installation system is approved by the building authorities for fixings in insulation thicknesses of up to 300mm. The Thermo Proof Plus is approved for fixings in insulation thicknesses up to 320mm with M10 or M12 threaded rods.
The TOX Thermo and Thermo Plus wall plugs are suitable for fixing lightweight loads such as letterboxes or signs in solid insulation materials.