Structural steel connections
29 May 2019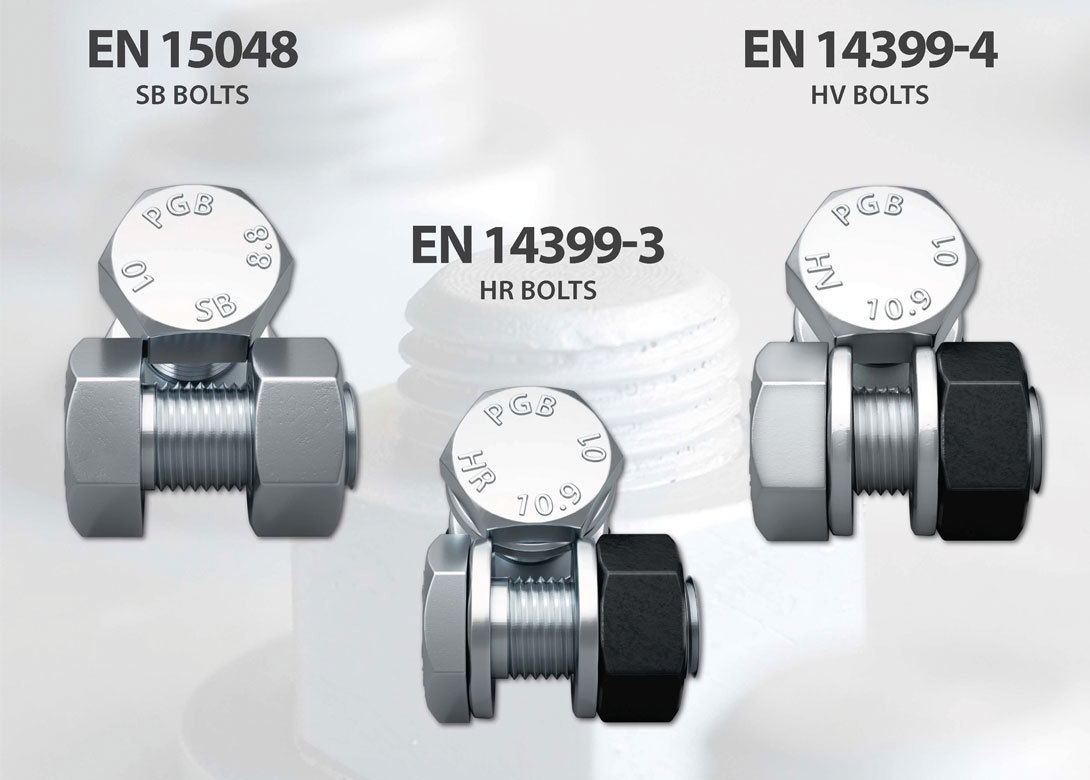 Bolted connections can be divided into preloaded and non-preloaded structural bolting assemblies – with pgb-Europe NV having a product range covering both types.
Preloaded bolts (EN 14399) are specially designed for high demanding connections. There are two different systems within the harmonised standard: EN 14399-4 (HV) and EN 14399-3-6 (HR sets). pgb-Europe already has HR available from stock from M12 to M30 and a new range of HV will be available from June. Typical to those systems, are the pre-lubricated nuts with black colour – this is an extra treatment as a supplement to the hot dip galvanising.
pgb-Europe's product range in SB assemblies for structural bolting – EN 15048 – includes bolts according to EN ISO 4014 and 4017 in Grade 8.8 and dimensions from M10 up to M36, in both zinc plating and hot dip galvanising. Bigger sizes are available upon request. The full range is packed in solid carton pgb-boxes with clear label and CE Marking, according to the Construction Products Regulation. The Declaration of Performance can be downloaded from pgb's website.
Brand new App now available
pgb-Europe has launched a new App that can be downloaded via the App Store and Play store and enables customers to order products and manage orders. "Whether you are in a store, on the road or at a job site, the pgb App has everything you could possibly need," states pgb-Europe.
Fast scanning and ordering
With the built-in barcode scanner users are able to scan products in no time. They can also finish an order via their smartphone or simply put the scanned products into a shopping basket. This leaves them with the opportunity to check their scanned products on their PC before confirming the order.
Everything in one place
Apart from a simple ordering process, users are also able to browse for product information, check the availability of products and follow their delivery status. Every product has its own detail page, giving customers direct access to approvals, DoP information, technical information and much more.