Rapierstar supports window manufacturing
13 April 2022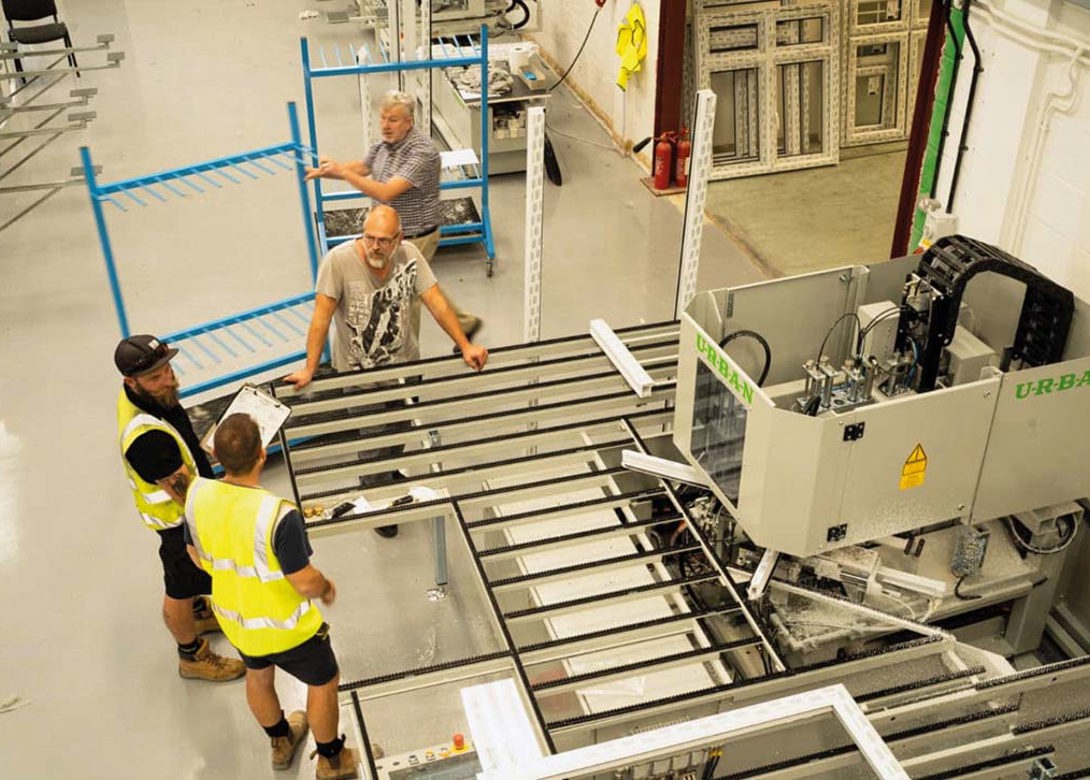 Rapierstar has collaborated with Carl F Groupco and Eurocell to help long established and highly respected UK installer Newview to launch its new window and door manufacturing business – Newframe.
More than GB£1 million (€1.19 million) has been invested in new machinery and technology to create a manufacturing facility capable of delivering Newframe's goal to raise the bar in terms of quality and service in the local market, as well as for customers across the south of England. The new state of the art PVCu window and door factory in Worthing, UK, will produce around 500 units every week using Eurocell systems, plus Newframe's own new range of composite doors.
To assist in the set-up of this exciting new venture, Rapierstar was invited to provide all the specialist advice needed to develop a fastener specification that will optimise both manufacturing efficiency and safety, as well as long-term finished product performance and quality. It means that everyone in the Newframe factory benefits from clear guidance on what fasteners to use for the many different applications across all window types.
Rapierstar produced a series of standard operating procedure sheets to help train the new staff to select the correct fasteners for each of the cells within the factory. These pictorial sheets show which screws work best with the Eurocell profiles and the hardware supplied by Carl F Groupco.
Rapierstar Ltd works extensively with fabricators, systems companies, and hardware manufacturers, across the UK and Ireland, to ensure fastener usage is optimised in window and door manufacturing. One of the ways it helps to do this is through a free Fastener Health Check – a full factory audit that reviews which fasteners are being used, and why, before providing a series of recommendations on where improvements can be made, often reducing stockholding and saving money in the process.