Putting Ukraine back together, screw by screw
23 February 2023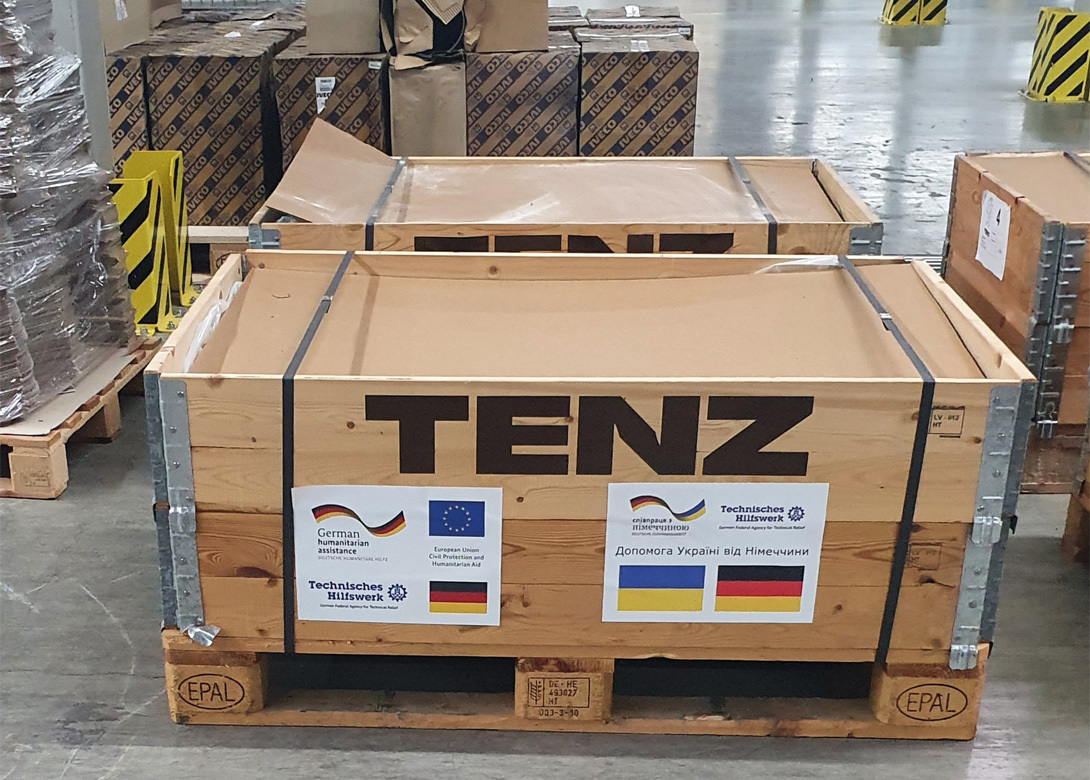 According to current estimates, around 130,000 homes, 2,400 schools and 400 businesses have so far been partially or completely destroyed during Russia's unjustifiable war on Ukraine. With a desire to help the crisis-ridden region, Austrian screw manufacturer TENZ is donating 7.2 million screws to Ukraine to help build the country back up again.
This cross-border project began in the spring of 2022, when a campaign was launched and an amount of US$0.50 was donated for each box of screws sold by TENZ. By the end of the project, some 7.2 million screws had been donated to help in the construction of buildings, schools and businesses, as soon as is possible. The entire TENZ team had a hand in preparing the company's wood screws for donation to a region where forestry and wood play an important role in building and where the screws will be put to significant use. 
With a view to making the lives of craftsmen easier, TENZ founder, Gerhard Hubmann, invented the Low Energy Screw for wood of the kind being sent to Ukraine. It requires up to 50% less energy and effort to screw in, with its patented TENZ Stairs along the thread reducing screwing resistance and saving power and energy with every screw set. Other advantages the company points out for the screw include up to 10 times longer service life of application tools; wood fibre remaining intact instead of being milled or drilled; and up to twice as many screws being able to be placed with one battery charge.
Helping handle the donation logistics has been the Federal Agency for Technical Relief Germany (THW), which helps global communities in emergencies and disasters with technology and know-how. THW's area of operation ranges from assistance in natural disasters to ongoing support in Ukraine, where emergency repairs have already begun in co-operation with local partner organisations, and where the screws are already being used. The involvement of THW has guaranteed that TENZ's donated screws are actually reaching the people who need support.