One system, many applications
02 March 2017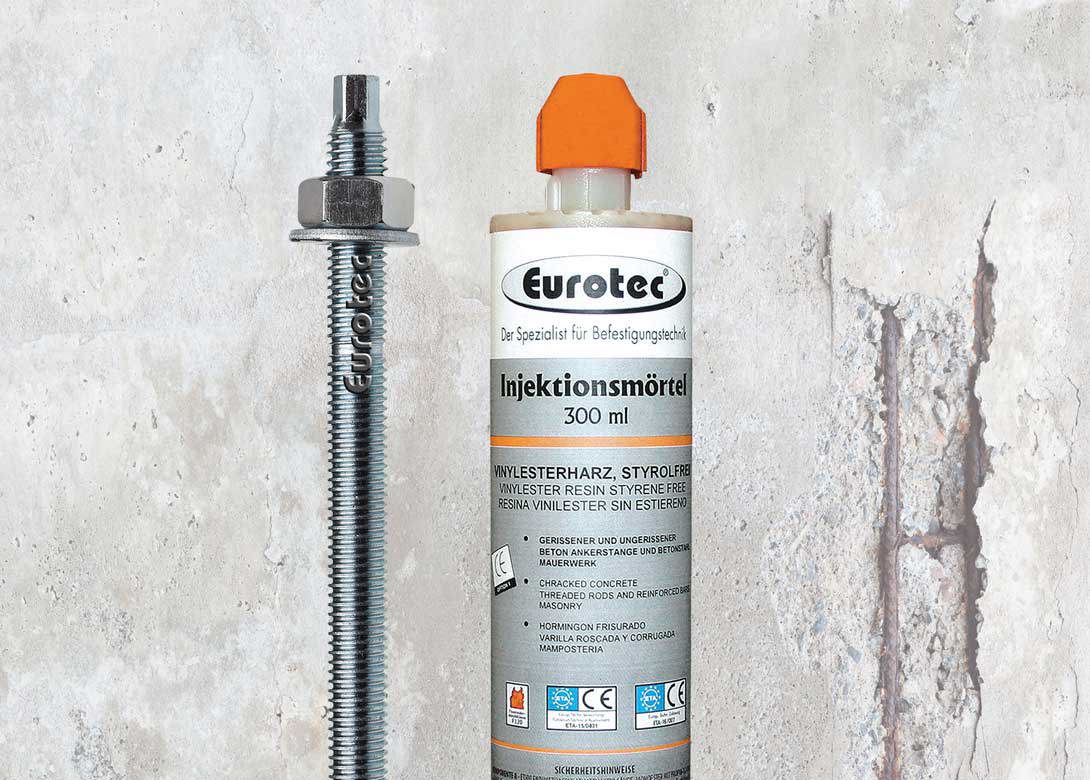 German-based Eurotec GmbH believes that its injection mortar – a powerful composite mortar based on vinylester resin – is the most impressive fastening system in the market thanks to its broad range of applications.
Eurotec injection mortar is approved for anchorages in cracked and non-cracked concrete, for anchorages in brickwork, and for creating post-installed rebar connections.
Thanks to its expansion free installation, Eurotec injection mortar is suited to installations that require very small edge and centre distances. It also provides a suitable solution wherever conventional fasteners do not provide sufficient grip in the subsurface, which can be the case with anchorages in porous bricks, for example.
The mortar used is free of harmful styrene and by using a Eurotec anchor rod the injection mortar becomes a high capacity fastening system. The anchor rod is made of stainless steel (A4), which guarantees a corrosion-free fastening and means the product is suitable for outdoor use.
Other advantages of the Eurotec injection mortar include straightforward application with a screw cap, enabling users to reseal and reuse the product. Compatible with standard cartridge/silicone guns the injection mortar also provides optimum dosing.