New TXE bi-metal fixing
11 October 2023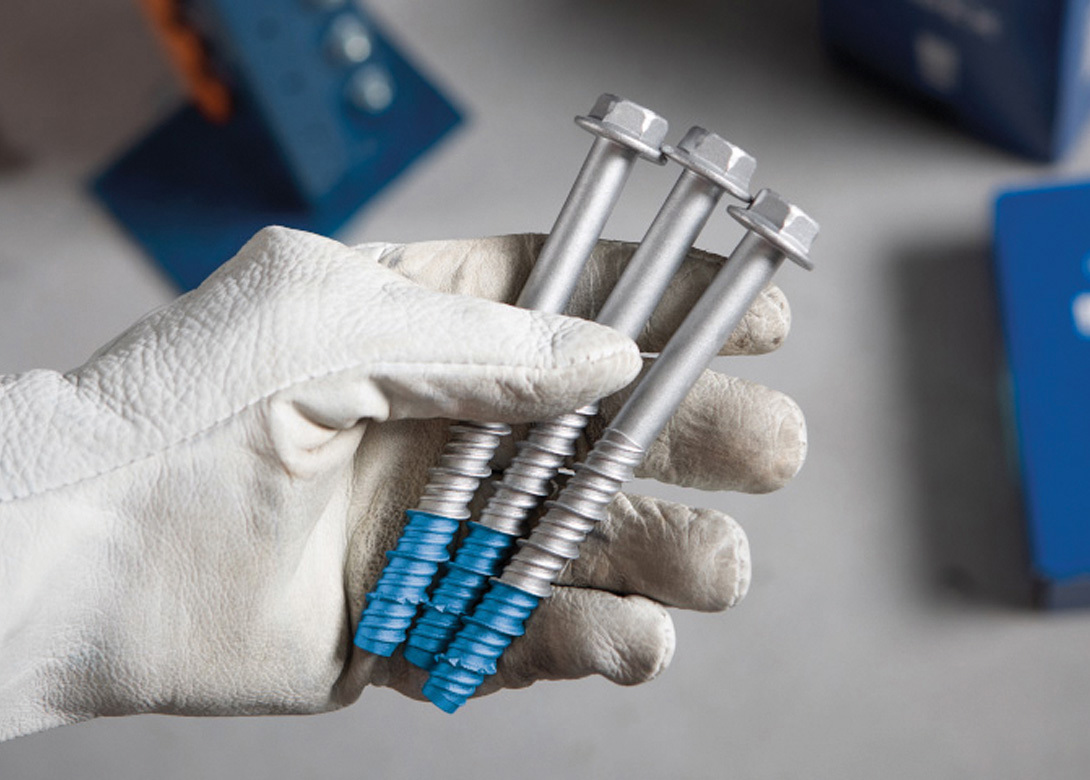 The new TXE fixing model for direct fixing on concrete, from INDEX® A Perfect Fixing, is manufactured with innovative bi-metal technology, which offers high resistance to both corrosion and wear during installation.
Firstly, the body of the fixing is made from A4 stainless steel, giving it anti-corrosive properties up to C5 corrosion classification level. The tip of the fixing, on the other hand, is made from hardened carbon steel, with its greater hardness facilitating the installation and grip on the base material.
The A4 stainless steel of the fixing body makes it suited for projects and applications in locations and regions prone to the effects of corrosion, such as coastal areas affected by sea salt, outdoor spaces where there is high industrial contamination, areas near roads where, again, salt, as well as general road traffic and highway maintenance pollutants will be factors, and, finally, in tropical and sub-tropical regions where high humidity will affect installations.
As for the hardened carbon steel tip of the TXE, this allows it to withstand wear on the tip, which makes installation easier – while providing maximum performance. The tip of the fixing actually has a key role during installation; it is the area that starts the threading of the fixing into the base material, generating strong friction and potential high wear. INDEX® A Perfect Fixing points out that this is the reason that this fixing cannot be made completely from A4 stainless steel, as this has a lower level of hardness than carbon steel.
The blue colour of the tip identifies the area where the fusion of both materials takes place – with an innovative production process allowing the friction welding of the two materials.
The new TXE fixing has also achieved key approvals, including ETA certification (ETA - 20/0046) for structural fixings in cracked concrete, CE certification, C1 seismic approval – making it suitable for certain applications in areas with seismic/earthquake risk, and fire resistance approval for installations exposed to high temperatures or at risk of fire.
The new bi-metal TXE model joins the range of TH/TF concrete screws, which comprise fixings with different heads, including hexagonal, countersunk, and panhead, as well as different coatings, such as Atlantis or zinc plated finishes. 
www.indexfix.com