New through bolt anchor with sheradised clip
31 March 2016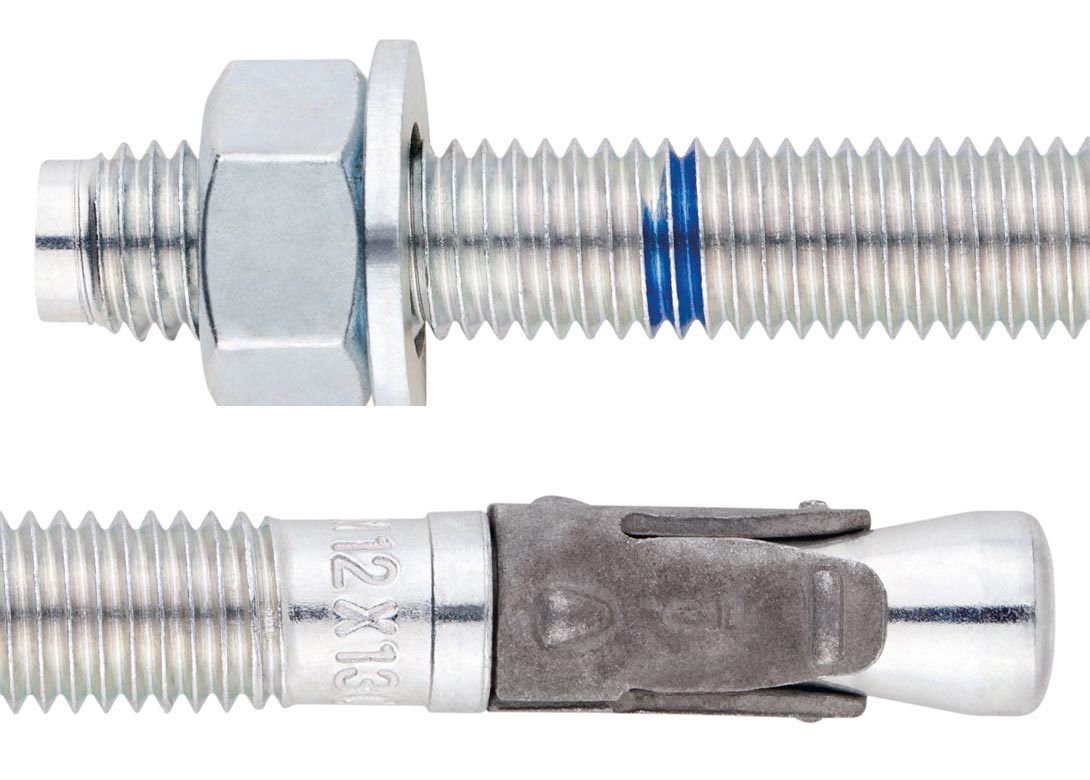 The MTP-X, with ETA Option 1 (ETA – 12/0397), is the most recent addition to INDEX Fixing Systems wide range of ETA certified products.
Launched with a sheradised clip, the new MTP-X anchor is the latest addition to the company's flagship family – MT through bolt anchors for heavy loads. The MTP-X is made out of sheradised steel (immersed in a 450ºC melted zinc bath), and shows a higher resistance to corrosion than the normal zinc version.
The sheradised steel has also got a smoother surface than hot dip galvanised steel, which allows a better expansion of the anchor, and also reduces mechanical interference issues with threads. The MTP-X has an ETA in Option 1 for its use in cracked and non-cracked concrete, and it is length-marked in the upper part for easy identification – even after it has been installed. It is especially suitable for outdoor, or in humid, installations.
The MT family is composed of several ETA certified products such as: MTP, MTP-G, MTP-A4, MTH and MTH-A4 – all valid for non-cracked concrete and fire resistant. They have installation depth marks, the standard that the Regulation indicates as well as the reduced one. The family is completed with the MTA and MTA-A2.
The MT anchor is characterised by having an expansive clip. While applying torque to the anchor, the clip expands due to the cone-shaped of the bolt, making high pression on the inner side of the hole, which creates the necessary friction between the clip and the base material – resulting in correct installation.
"The main advantages of this anchor are the fast installation and use, due to that fact it can support the load immediately after it has been installed. Other benefits includes its high resistance values and its availability with full range of diameters and lengths."