New JCP Anchor Calculation Program
11 August 2015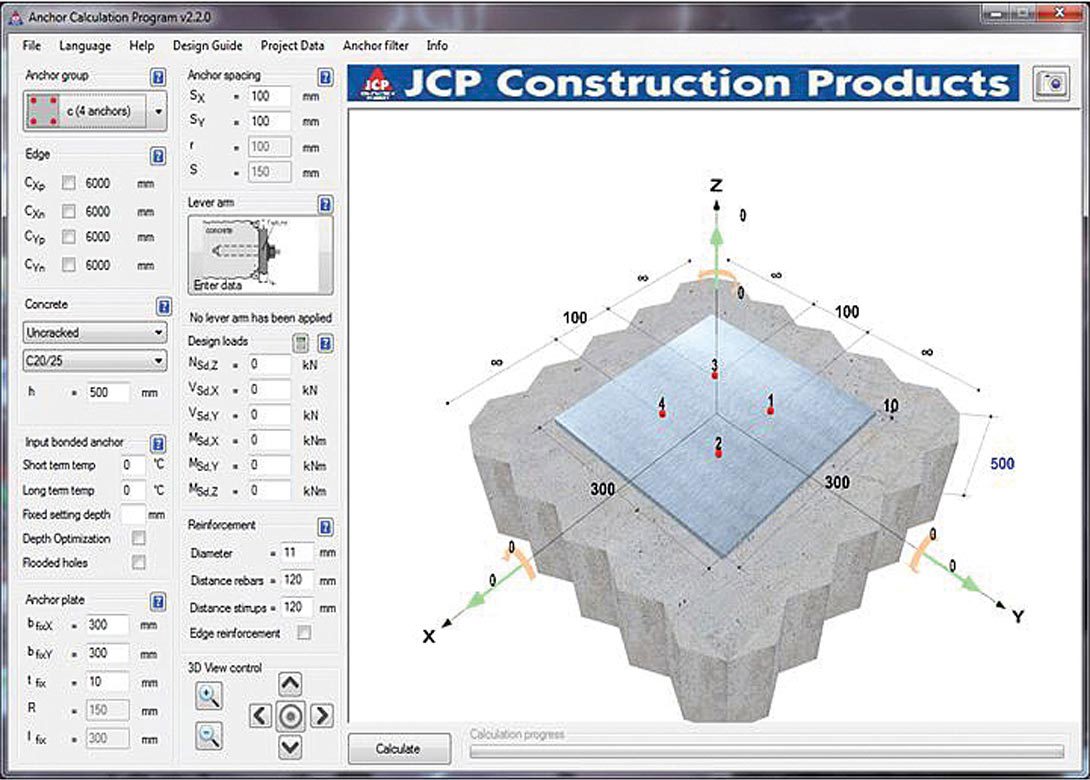 JCP Construction Products has launched the next generation of its Anchor Calculation Program (ACP), providing solutions for anchoring into both cracked and non-cracked concrete.
Complex calculations are often required, and the JCP program provides a straightforward system of data input with a large number of anchor configurations. By offering options for both cracked and non-cracked concrete, JCP brings a more accurate and cost-efficient solution to the industry.
The tool has been designed for engineers, specifiers and architects to simplify specifying connections to surfaces such as floors, ceilings and walls, and takes into account loadings, spacings and edged distances.
All the relevant information is entered into the program and a selection of suitable anchors are displayed in an easy-to-digest PDF format and in high resolution 3D graphics. This can be used at the start of the project for specification as well as keeping a record of the fixings used, for future reference.
Brian Deluce, technical manager at JCP, said: "The properties of a base material are fundamental in the specification of anchor products. If the wrong anchors are specified for cracked concrete the results could be catastrophic, but where the concrete is not cracked a saving can be made by using an anchor that has been tested just for use in non-cracked concrete. The new ACP has taken this into account when configuring a solution for the project, including the thickness of the concrete, and for bonded anchors the temperature of the concrete, and if the holes are dry or flooded. Other factors taken into consideration are where lever arms are applied, and the facility to calculate resin loads with deeper embedments."
Brian adds: "This is one of the best calculation tools on the market, and we don't charge a penny for it. We want to offer the industry a fair and accurate tool which will allow them to get the most out of their projects."
To download the JCP Anchor Calculation Program for free, visit the JCP website.