New ETA for 'Rock' concrete screws
13 December 2016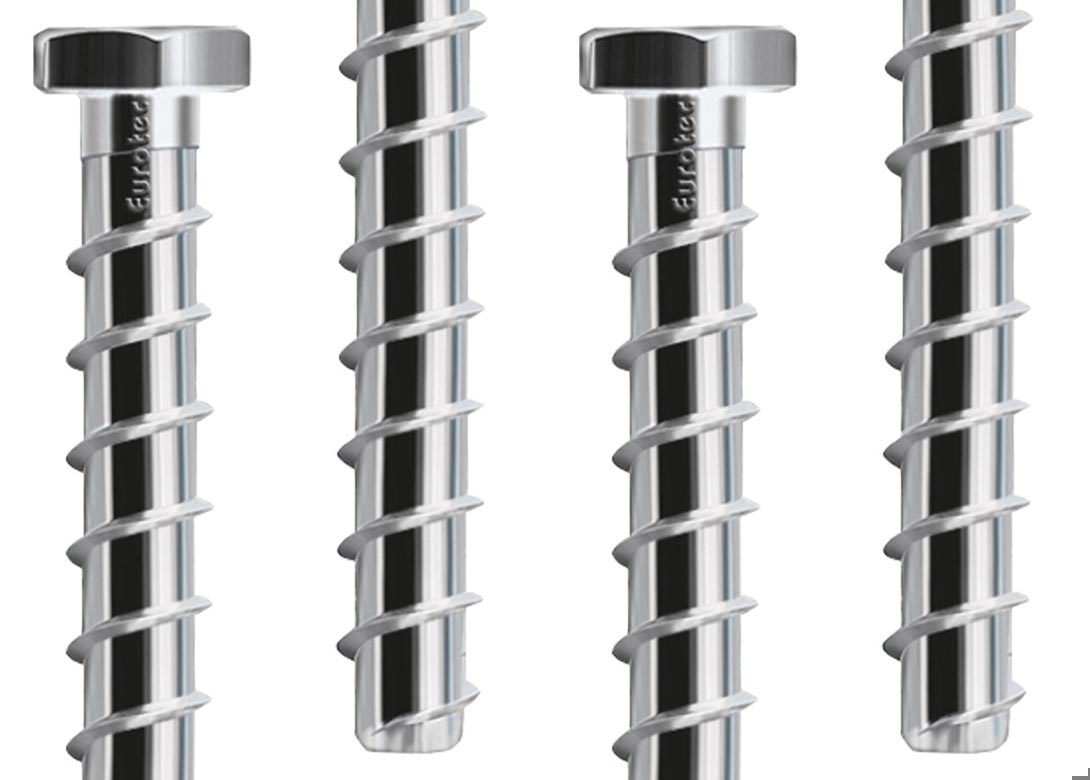 Eurotec GmbH has announced that its 'Rock' concrete screw has recently received a European Technical Assessment (ETA – 15/0886) for fastening in solid subsurfaces without plugs.
The rock concrete screw is a special screw for anchoring in crack and non-cracked concrete. It can be screwed directly into the drill hole without a plug or other additional components. As it is screwed in, the thread cuts a mating thread into the subsurface.
This type of installation is not only very easy, but also impresses with its minimum assembly time and maximum cost savings. Using high strength steel, an extremely complex annealing process, and a special thread, the rock concrete screw also works reliably in class C50/60 high strength concrete.
Other advantages of the 'Rock' concrete anchor include:
- Installation without plugs.
- High extraction resistance values.
- No expansion effect, so smaller edge and centre distances are possible.
- Broad range of applications thanks to a variety of screw heads and screw diameters.
- Cost savings in materials.
- Setting and installation process performed in a single step.