New brand colours for Trutek
21 October 2019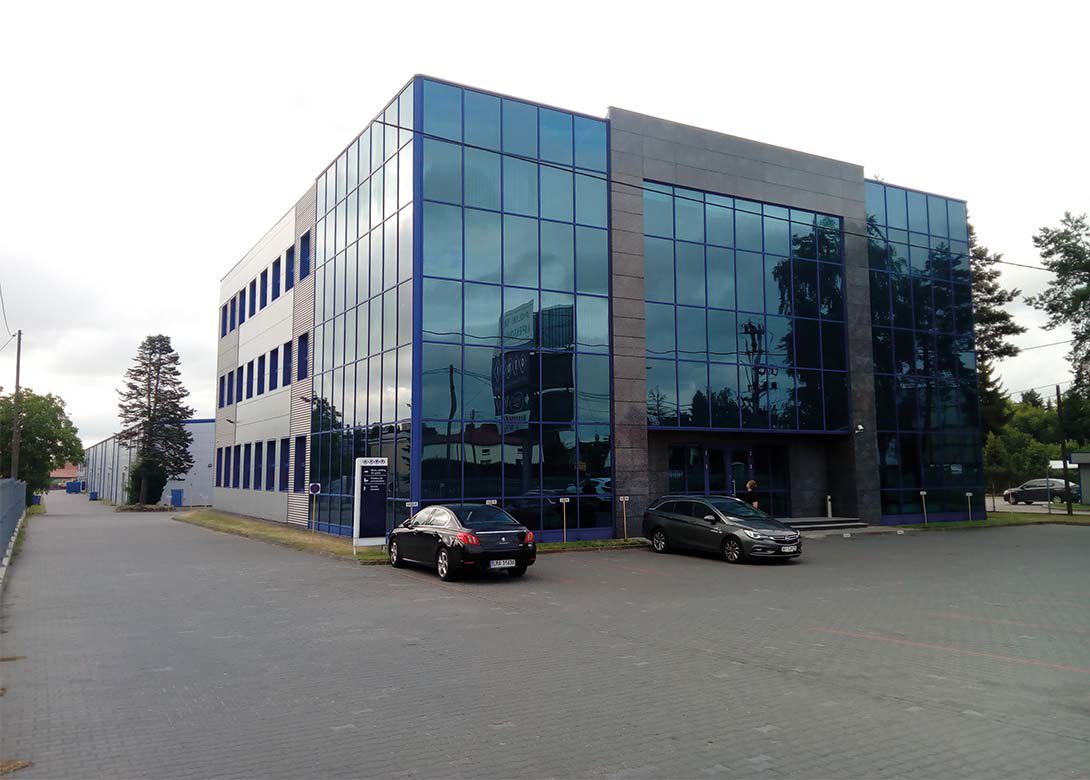 Trutek has introduced new brand colours, moving from blue and orange to red and dark grey, with the new combination representing where the company has been and where it wants to go – as a brand recognised for quality products, certifications and excellent customer relationships.
Founded in 2002, Trutek's offices and logistics centre were originally based in Sheffield, UK, before introducing a polish operation in 2006. In 2010, all logistics where moved to Poland due to the country's positioning in the centre of mainland Europe and the company's strategic plans to grow its export markets.
"2019 has been a big year for the company as not only have we introduced new brand colours, but we have once again moved our logistics and offices to a new location just outside of Warsaw," mentions Steve Miller, purchasing/marketing manager at Trutek. "The new warehouse facility is in its 1st phase and currently allows 1,000 pallet locations – with plans in place to double this by 2020. The new modern office also enables us to have a new showroom and training centre, where we can demonstrate or new brand packaging and various point of sales material, as well as give training and demonstrations to customers."
Trutek's new brand colours were introduced to help make the selection process for products easier, with clear production information included on the newly designed packaging. "We completely overhauled all the packaging for our ranges, to make it easier for customers to make the correct choices based on the type of application and the base material," mentions Steve Miller. "We will also be offering Trade Focus products where all the parameters usually asked about, will be answered. A new online tool for this process will be available at the beginning of 2020."
Trutek currently supplies accredited products with ETA and ITB (Polish accreditation) certification and its mission is to continue this offer throughout all of its heavy to medium duty products, such as concrete anchor bolts, throughbolts, chemical resins, gas and PAT tools and consumables, as well as power tool accessories.
"Our products cover a wide range of applications and are key to the growing success of the business," points out Steve Miller. "In addition, our new technical data sheets for all of these products are packed with information, both technical and informative, relating to the material make up, how to install the products, and results after installation. We will also offer advice in the selection process to make it easier to find the right product."
New lines added to the Trutek range include a next generation gas insulation tool with consumables, which is easy to handle for repetitive usage; as well as a full and comprehensive range of concrete anchor bolts, with ETAs available through the company's premium section. In addition, Trutek's range of chemical resins has been revamped to offer a complete solution for all applications and its nylon product range has also been increased. The company is also looking to introduce a new range of trade focus anchors for trades such as plumbing.
"Our company is broken down into two divisions – the home market, being Poland, and our export division," explains Steve Miller. "For the export department we have invested heavily in new salespeople covering Europe, Middle East and Africa. We are also establishing strategic partners in countries such as the UK, the Netherlands, France, Italy, as well as new partners in Dubai, Lebanon, with the most recent in Egypt. We are looking to grow our exposure in these regions and we will continue to invest in the infrastructure of Trutek to help us achieve this."
Steve concludes: "Our targets for the future in essence are simple. We want to offer a full and comprehensive range of products, backed up with accreditations, technical data and training, so our customers are totally confident they have made the right choice. Through the new brand colours and the continuous addition of new products we are well on our way to becoming a preferred supplier for our customers."