Lindapter: Safely securing steelwork
19 May 2015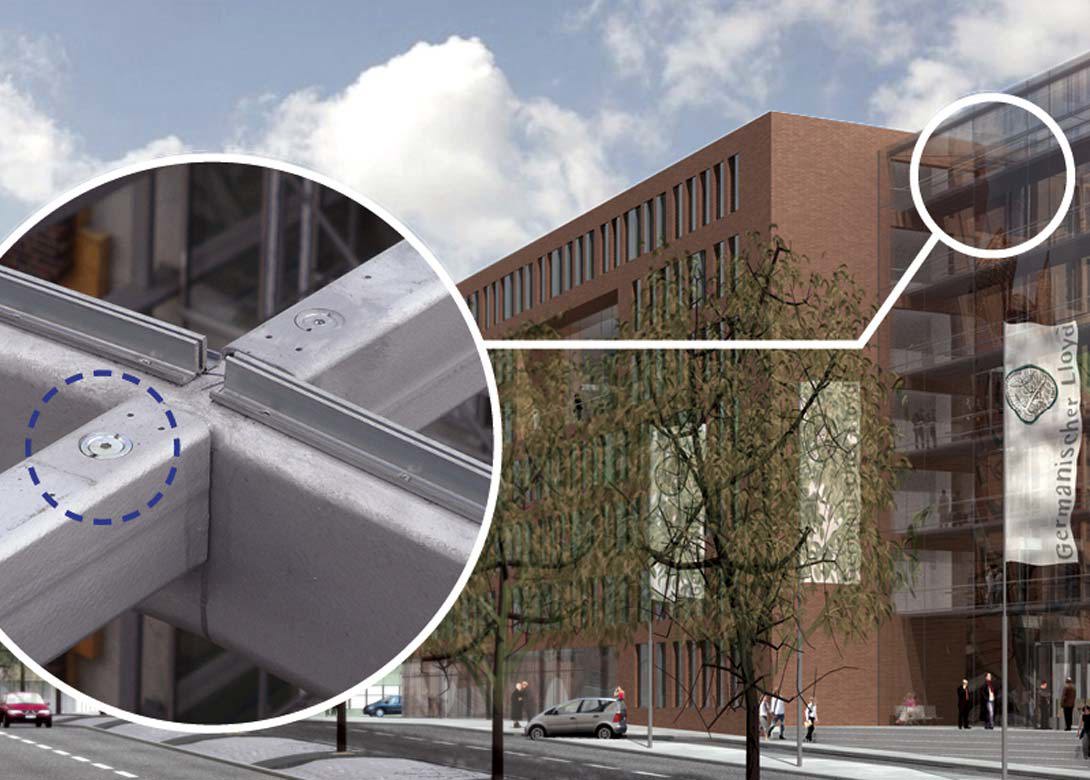 Established in 1934, Lindapter International says that it has built upon its proud history of developing innovative steel connections and is able to apply its proven clamping concept to the building envelope.
Responding to the artistic requirements of contemporary design, Lindapter has created a range of fixings to complement modern construction and façades. Lindapter fixings are used around the world to connect a wide range of façade materials, cladding, and curtain walls. External features can also be secured to a structure with speed and the reassurance of independently approved safe working loads.
Other applications include primary and secondary steelwork, balconies, staircases and handrails. Lindapter's suitability to architectural design is further illustrated with the CE marked Hollo-Bolt® Flush Fit. This Hollo-Bolt is specifically designed to enable an aesthetically pleasing connection as the fixing is concealed within the steelwork with no protruding bolt head.
Lindapter connections also offer a wide range of benefits for on-site contractors. For example, the hot rolled structural sections have inevitable variations in exact dimensions and steel erection techniques have unavoidable tolerances in straightness along the beam length and other dimensions. On-site adjustability is therefore an essential prerequisite of the cladding support system. Lindapter clamping solutions, such as the new type AAF clamp, provide accurate adjustability during installation to allow contractors to slide the bracket or other fixing assembly along the vertical or horizontal structural beam with precise alignment, before tightening with a torque wrench.
Lindapter points out that the type AAF performs excellently in friction applications, and self-adjusts to suit a range of flange thicknesses, allowing a quick and simple installation of large areas of cladding and significantly reduces the period of crane operation.
Other advantages of Lindapter connections include:
• Surface coatings are not damaged.
• No on-site drilling or welding.
• 'Hot working' permit not required.
• Less work at height (easier compliance with work at height regulations).
• Only hand tools required to install.
• Reduces design time.
• Site adjustable (easier and faster realignment).
• Guaranteed, independently approved loads.
• Comprehensive technical support by experienced Lindapter engineers.
"As well as steelwork and cavity fixings, the Lindapter range also includes floor fixings and service supports. We are a premium British manufacturer that has industry leading approvals, the highest standard of customer service, extensive technical support – with a free design service for bespoke connections, and a worldwide distributor network."