Light duty fixings produced by pgb-Polska
19 August 2019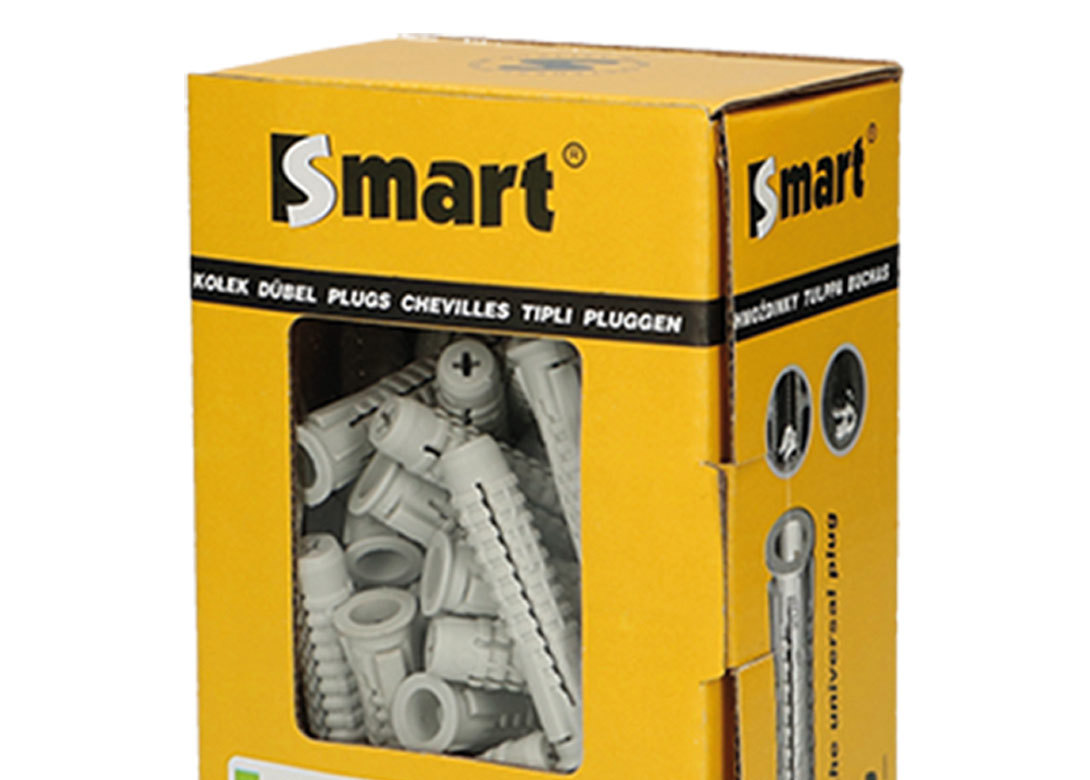 pgb-Polska is the Polish production plant of pgb-Europe (headquartered in Belgium), which is specialised in the manufacturing of nylon anchoring systems – offering high performance fixing systems to provide fastening solutions for every branch in the construction industry.
New in its range is a combo of the SMART® XUP and a zinc plated universal wood screw, which will mean users always have a complete set at hand. The SMART® universal plug XUP is a nylon plug made from high-quality polyamide PA 6.
This plug, with its four expansion zones, ensures an optimal and safe anchoring. It expands in solid substrates and forms a strong knot in hollow and panel building materials. This makes it easy to choose the right plug, even if it's not known what material the wall is made of. The collar prevents the plug from slipping into the drill hole.
Available in sizes 5mm – 14mm, the plug also has a longer version, the SMART UP. Thanks to its strong anti-rotation wings on the neck of the plug and the large collar, this is a very suitable plug for panel-based materials, as well as hollow masonry.

A brand new App now available
For those customers looking for product information or wanting to order fasteners or tools online, pgb also has its own App, available via the App Store and Play Store.
With the built-in barcode scanner users are able to scan products in no time, and can finish an order via a smartphone or put scanned products into a shopping basket. This gives users the opportunity to check scanned products on a PC before confirming the order.
Apart from a simple ordering process, users are able to browse for product information, check the availability of products and follow the delivery status. Every product has its own detail page, giving direct access to approvals, DoP information, technical information, etc.