Klaus Fischer donates fixing technology to Notre-Dame
28 October 2019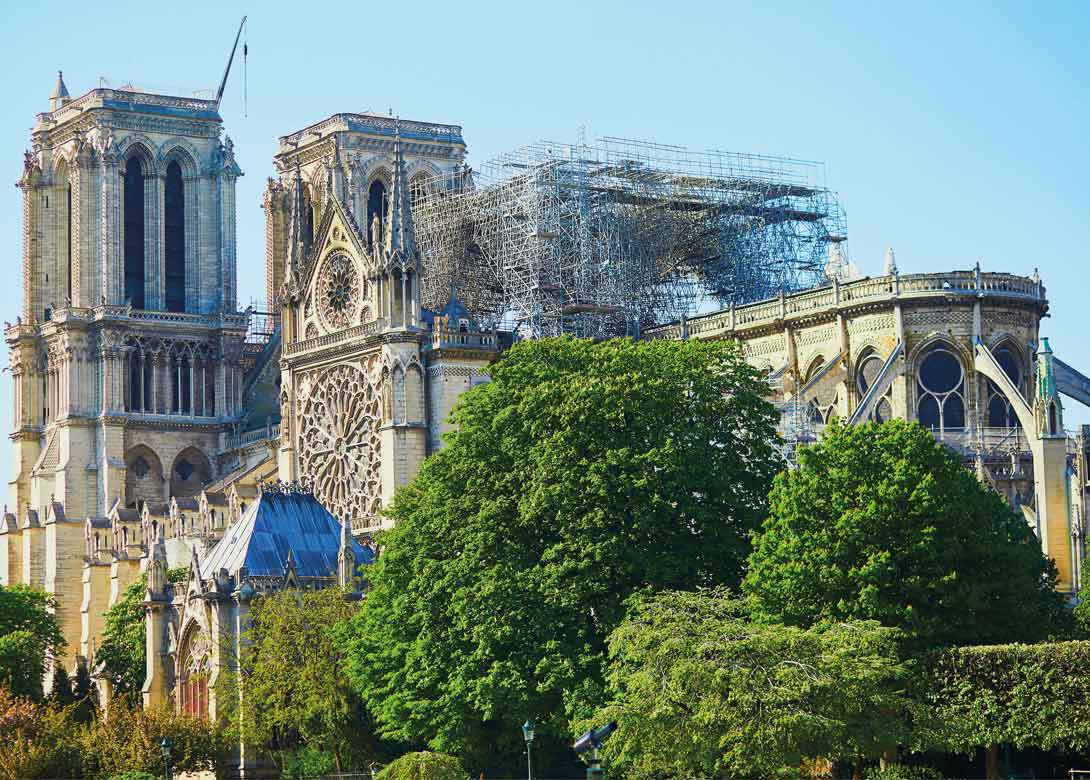 Five months on from the major fire in the Notre-Dame de Paris cathedral, the full extent of the damage is still uncertain. What is certain is that the restoration of the world famous Gothic landmark is pushing forward.
Live images on television and the internet showed the collapse of the spire and the nave's rib vaults. Large parts of the centuries old roof framework burnt down. The Notre-Dame fire was met with global dismay despite its relatively lucky escape. The plans for its repair are already in full swing.
One thing is certain, the restoration of the French landmark requires a high degree of technical know how. For this reason, Prof Klaus Fischer, owner of the fischer Group of Companies, is supporting the efforts with products and services worth €20,000. The contribution is being made via fischer's French subsidiary and has been confirmed by the French Ministry of Culture, which is overseeing the restoration of Notre-Dame as its owner.
"A building of such historic importance has an extraordinary cultural value. I am pleased to be able to make a contribution to the quick restoration of the Notre-Dame Cathedral," says Prof Klaus Fischer.
Thanks to the efforts of over 600 firefighters in mid-April, the fire was prevented from spreading to the two main towers on the west façade. Around 90% of the artworks and relics were salvageable. The immediate reaction demonstrated the importance of the medieval building as a symbol of the nation. France's President Emmanuel Macron announced the restoration of the UNESCO World Heritage Site on the same evening of the fire.