Kee Klamp proves useful for Covid-19 testing stations
16 June 2020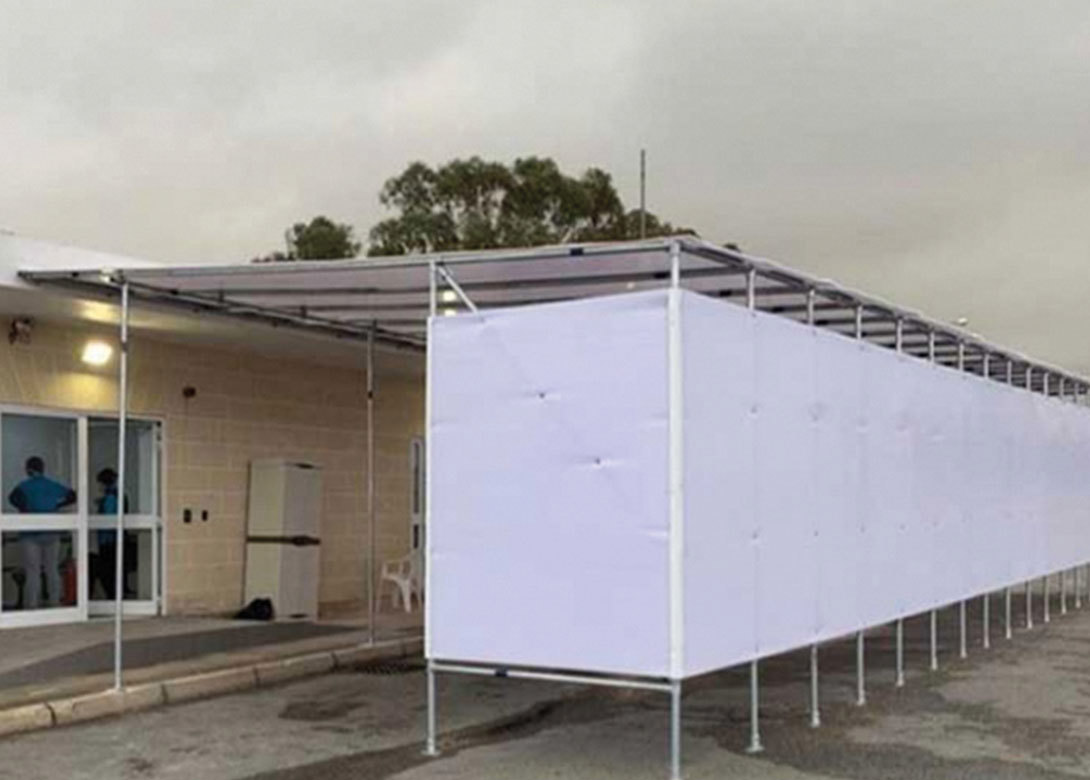 As the Covid-19 situation continues to spread around the globe, diagnosis is one of the key factors that can help combat and contain the outbreak. For this reason, the Primary Health Care Department for the Ministry of Health in Malta has worked to erect multiple Covid-19 testing stations for the population.
Two of the makeshift stations, located in Hal Farrug and Luxol Grounds, urgently required canopy frames to provide weather protection for the outdoor waiting area to the testing stations. The shelters needed the correct safety measures in place to maintain a sound structure.
Kee Safety's Maltese distributor, Joseph F Spiteri & Co, worked to a tight turnaround and supplied the Primary Health Care Department with the necessary galvanised Kee Klamp fittings and steel tubing to allow the stations to be swiftly assembled.
"Kee Safety is pleased to have been able to help in this time of need, and would like to thank and applaud the many healthcare workers and personnel in these difficult times."