JCP releases 2016 price list
26 May 2016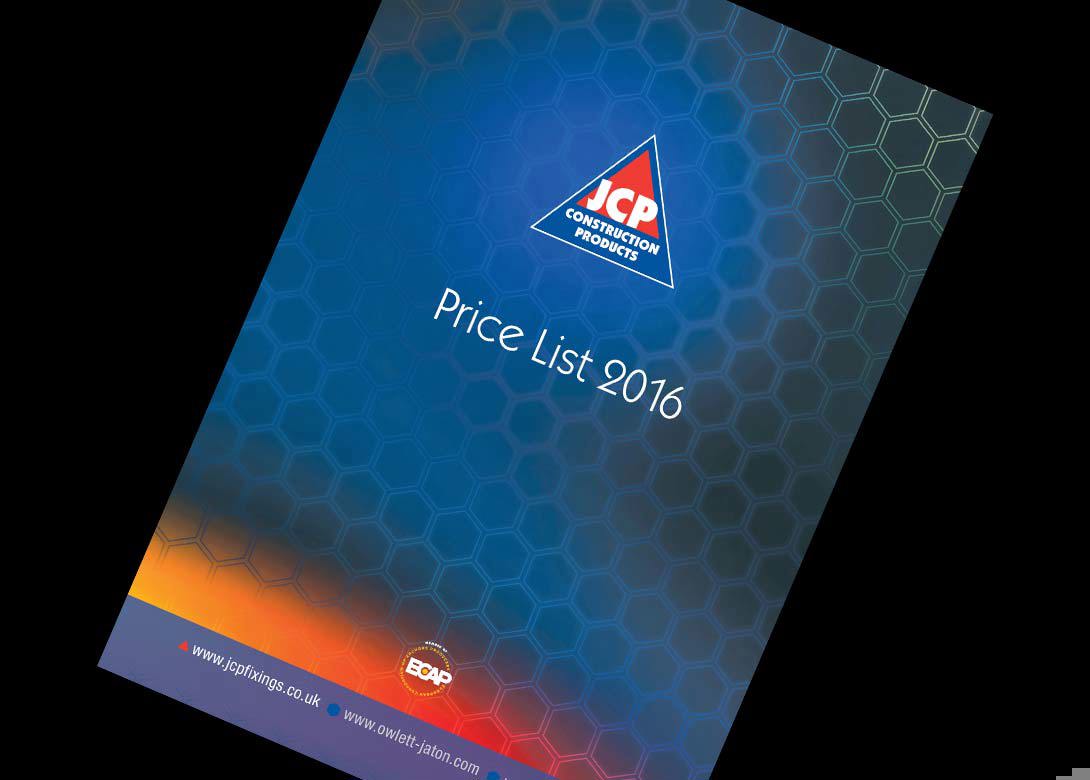 JCP Construction Products, the specialist fixings division of Hexstone Group, has enhanced its offering by launching a new price list for 2016.
JCP's catalogue boasts several new specialist fixings including: Throughbolts with European Technical Assessments (ETAs), single thread Ankerbolt sockets, 8mm stitching bar, stainless steel plastic head nails, and an increased range of SDS drill bits.
The new 60 page catalogue showcases over 1,500 products, including metal and chemical anchors, nylon and light duty fixings, self-drilling screws, drill bits, and a comprehensive pre-pack range.
There have been several changes made to JCP's existing product range, including the phasing out of the standard range of throughbolts and replacing them with the ETA Option 7 range. There is also the vinylester high load resin and the vinylester fast cure winter grade resin, which have attained an ETA Option 1 (ETA – 15/0704) for use in both cracked and non-cracked concrete. In addition, there is expanding foam guns, which are now presented in vacuum packed free hanging cards for improved point of sale, as well as Drivefast nails and gas – which will be supplied in robust cardboard packs of 2,200 rather than plastic tubs.
Nick Beardon, general manager of JCP, comments: "The range is bigger and better than ever, offering great quality anchoring products to customers in the construction industry at a competitive price. We know that choosing the right fixing for the job is of vital importance, and so the catalogue includes images as well as specifications to make this easier. Data sheets on our products are also available on our website giving full product information, as well as European Technical Assessments, Declaration of Performances and CE Certification, where appropriate."
JCP also offers its Anchor Calculation Programme (ACP), which provides solutions for anchoring into both cracked and non-cracked concrete. The tool is designed for engineers, specifiers and architects to simplify specifying connections to surfaces such as floors, ceilings and walls, and takes into account loadings, spacing and edged distances.
All the relevant information is entered into the programme, and a selection of suitable anchors are displayed in an easy to digest PDF format and high resolution 3D graphics. This can be used at the start of the project for specification, as well as keeping a record of the fixings used, for future reference.
Brian Deluce, technical manager at JCP, adds: "This is one of the best calculation tools on the market, and we don't charge a penny for it. We want to offer the industry a fair and accurate tool, which will enable them to get the most out of their projects. To download the programme you just need to visit our website."
JCP products are available for next day delivery throughout the UK, and customers can order online 24 hours a day, seven days a week through its online trade portal.