INDEX presents new ETA approved drop-in anchor
28 July 2015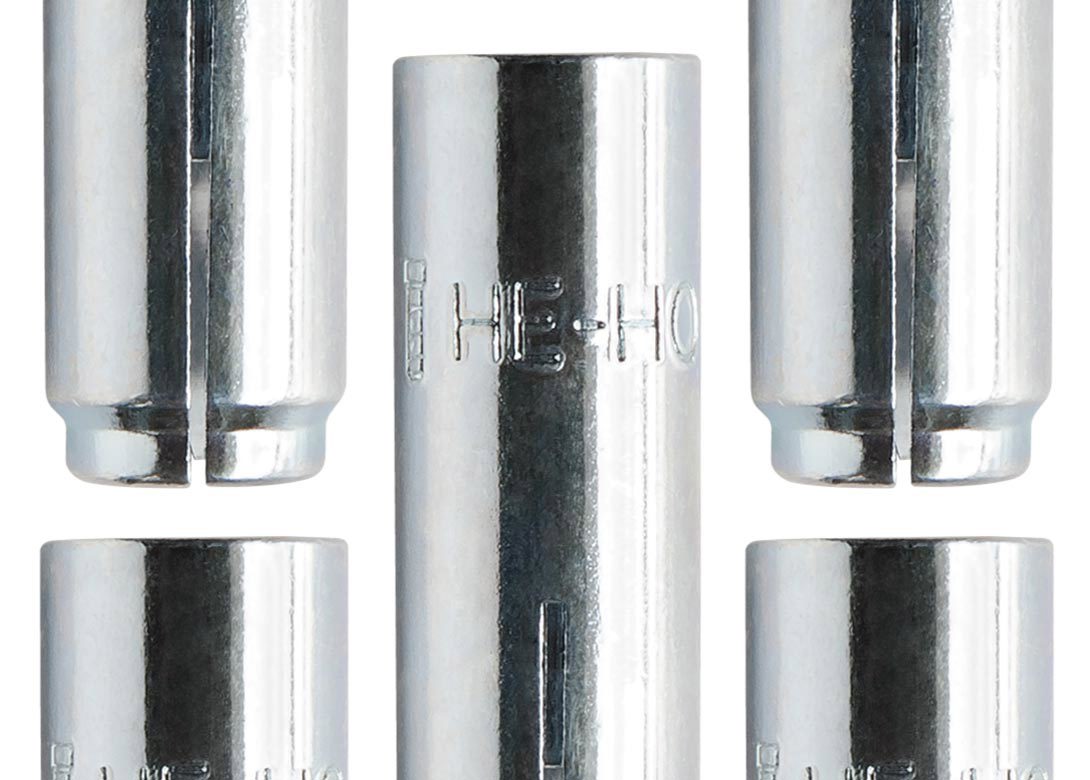 INDEX Fixing Systems has introduced the HE-HO – a new approved drop in anchor with internal thread for heavy loads – as well as a flared lip version called HE-CL.
Both anchors are certified by a European Technical Assessment (ETA) in Option 7 for fixings in non-cracked concrete (ETA – 14/0135) and for multiple non-structural uses in concrete (ETA – 14/0068). Both are also fire resistant.
The HE-HO and HE-CL anchors are part of the HE family, which also includes the HE-NO, the non-approved version of the anchor, and the HE-A4, made in stainless steel A4 and specifically designed for humid or corrosive environments. The drop-in anchors work by expansion of the anchor body, and are installed by hitting the expansion cone with a hammer and the specific installation tool EXP.
New 2015 catalogue
INDEX has also launched its new 2015 catalogue, which replaces the 2013 version, and includes all products launched by the company since then, as well as a series of brand new livery.
The 2015 catalogue includes the new window box and free service formats, which were formally presented in early March. It also presents the new professional window boxes – for the T4S 4 way expansion nylon plug; the TAPLA anchors for hollow bricks and plasterboard panel walls; and the MEDU universal plug with collar and knot-like segment.
The new formats have been developed according to self-ready packaging criteria, which facilitates manipulation and placing at the point of sale. The self-service channel is one of the company's major focuses in 2015.
"The company's commitment with the self-service is reflected in the new catalogue. As a novelty, and with the aim to improve the user experience, the 2015 version unifies all available formats of each product – allowing a better comparison between them and making it easier to choose the best option depending on the exact needs of each client."