INDEX in control
10 October 2017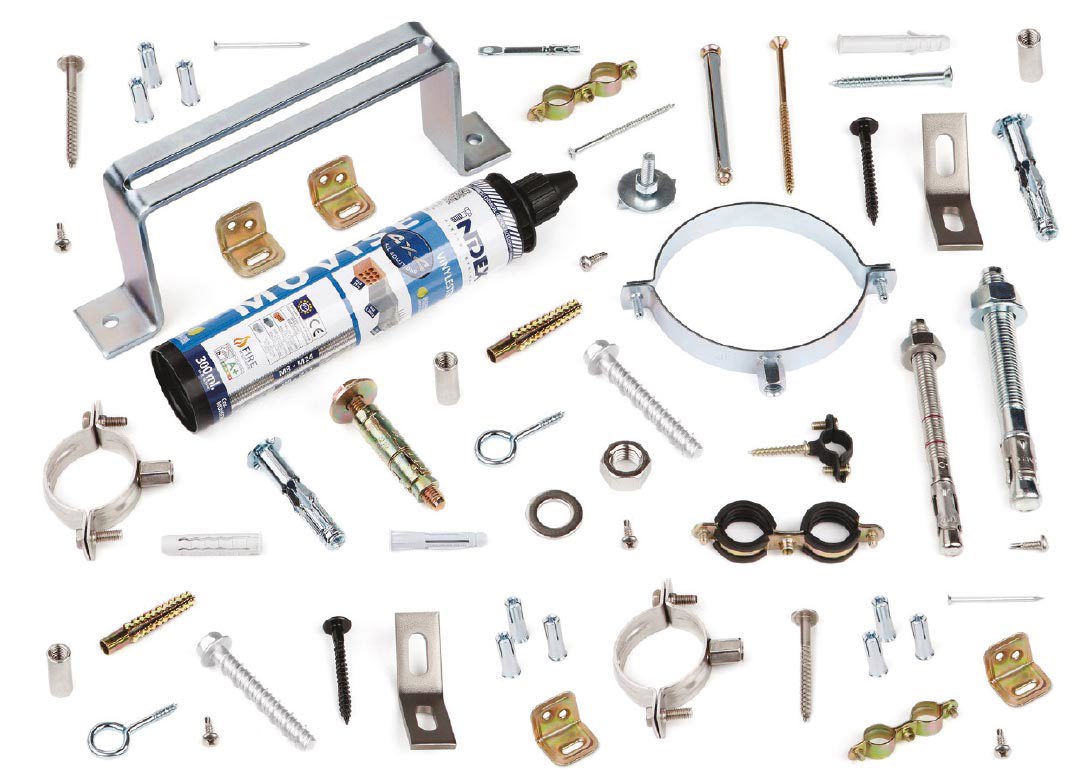 INDEX Fixing Systems manufactures and controls the production process for a wide range of its products to guarantee maximum quality and optimum service. 
Including in INDEX's range is a wide selection of chemical anchors for various applications, including cracked, non-cracked, reinforced concrete and brick. The chemical anchors are suited for heavy loads and are able to absorb vibrations – due to the distance from the edge of the material to the anchor being smaller, which prevents pressure being generated inside. 
Metal anchors are another product manufactured by INDEX – including its MT-Anchor family, which is characterised by having an expansion clip. While applying torque to the anchor the clip expands due to the cone-shape of the bolt, which produces high pressure on the inside of the hole and creates the necessary friction between the clip and the base material for installation. 
Alternatively, the TH concrete screw anchor – with silver ruspert coating – is a metal anchor that does not introduce stress into the base material, due to the low distances required between the anchors or the edge. This anchor can also be used in cracked and non-cracked concrete for medium to high loads and its installation and removal is quick and easy.
The HE-HO, alongside the HE-CL version with flared lip, are anchors that have an ETA in Option 7 (ETA – 14/0135 and ETA – 14/0068) for structural and non-structural uses in concrete. These drop-in anchors work by expansion of the anchor body, and are installed by hitting the expansion cone with a hammer and the specific installation tool EXP.
Finally, the TN4S nylon anchor is a popular choice from INDEX's plastic anchors family. This four-way expansion nylon plug provides optimum force distribution within the material, and offers a huge range of load capacities in both solid and hollow building materials. The T-NUX, another commonly used plastic anchor, is suitable for fixing medium loads. This nylon plug knots itself on expanding in hollow materials, making it especially suitable for hollow materials or when base material for fixing is unknown. It has a wide range of fixing lengths (60mm to 230mm) and thicknesses.