Hydrajaws launches new Digital Bluetooth System
13 November 2020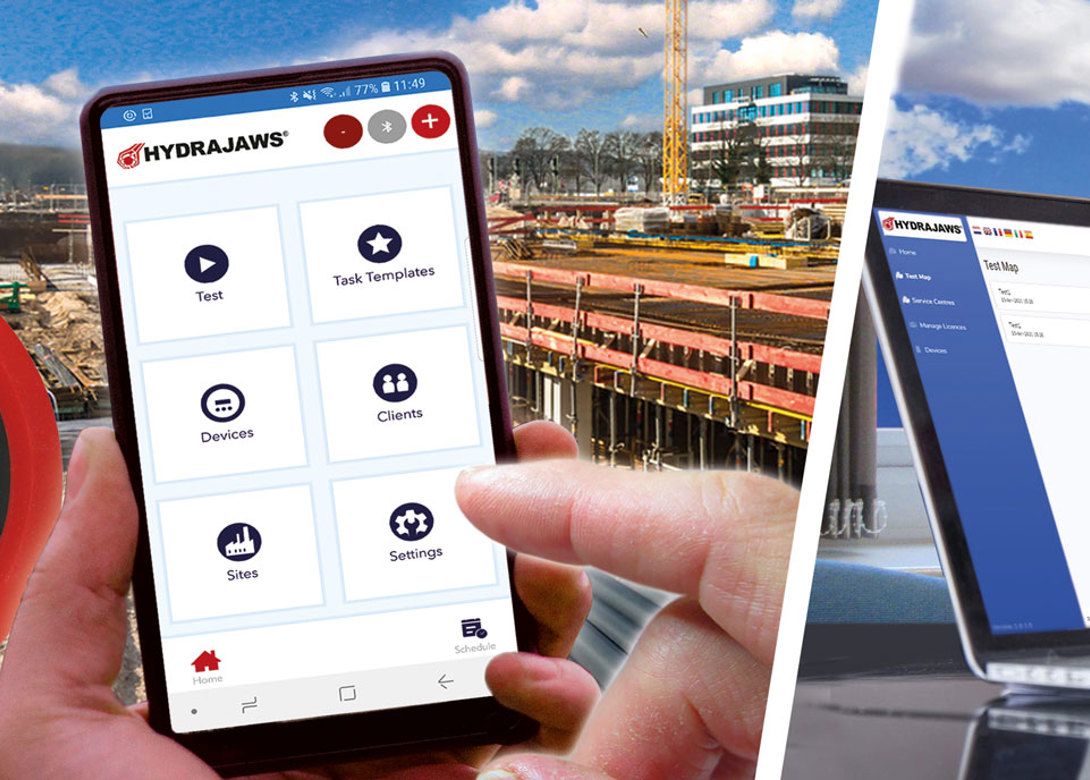 The new and improved Digital Bluetooth System by Hydrajaws Ltd provides a comprehensive pull test management system, which can store pull test results digitally in a Cloud-based database.
Just as the previous version, the Hydrajaws App connects by Bluetooth to a gauge and records pull test results digitally and stores them in a report complete with result graphs. The new system now goes a step further by including an online customer Cloud-based dashboard that can collect these results from a team of users, providing a comprehensive pull test management system.
Instead of purchasing a bluetooth digital gauge, customers can now simply subscribe to an online licence. These licences provide access to the App and online dashboard. Used in conjunction with any Hydrajaws Digital Gauge, pull tests are then recorded and stored in the Cloud-based database. This database provides a wealth of testing information including a test location map, service centre information, user licence details, gauge calibration dates and full reporting facilities, as well as the ability to add photos and notes.
Data in the Cloud database is connected to the 'Evident Proof' platform; its unique systems encrypts the data, timestamps it and stores it securely on Blockchain technology – making it immune to tampering and indisputable proof of the pull test taking place.
"We are extremely excited about our new App and the powerful pull test management system. When life threatening incidents occur the consequences and repercussions are very high. Unfortunately for the responsible parties there can be an overriding incentive to corrupt or tamper with the original data so that there is little or no evidence to apportion blame," said Adrian Morgan, managing director at Hydrajaws. "Using the 'Evident Proof' verification platform mitigates this risk by providing a fully auditable and transparent data provenance trail that is admissible in a court of law."
Hydrajaws Ltd is an SME, based in Birmingham, UK, that develops, manufactures and sells a range of portable testers for testing the crucial holding force of anchors and fixings in construction materials and engineered lifeline systems for personal fall protection.