Hydrajaws heavy-duty tension testers
24 June 2020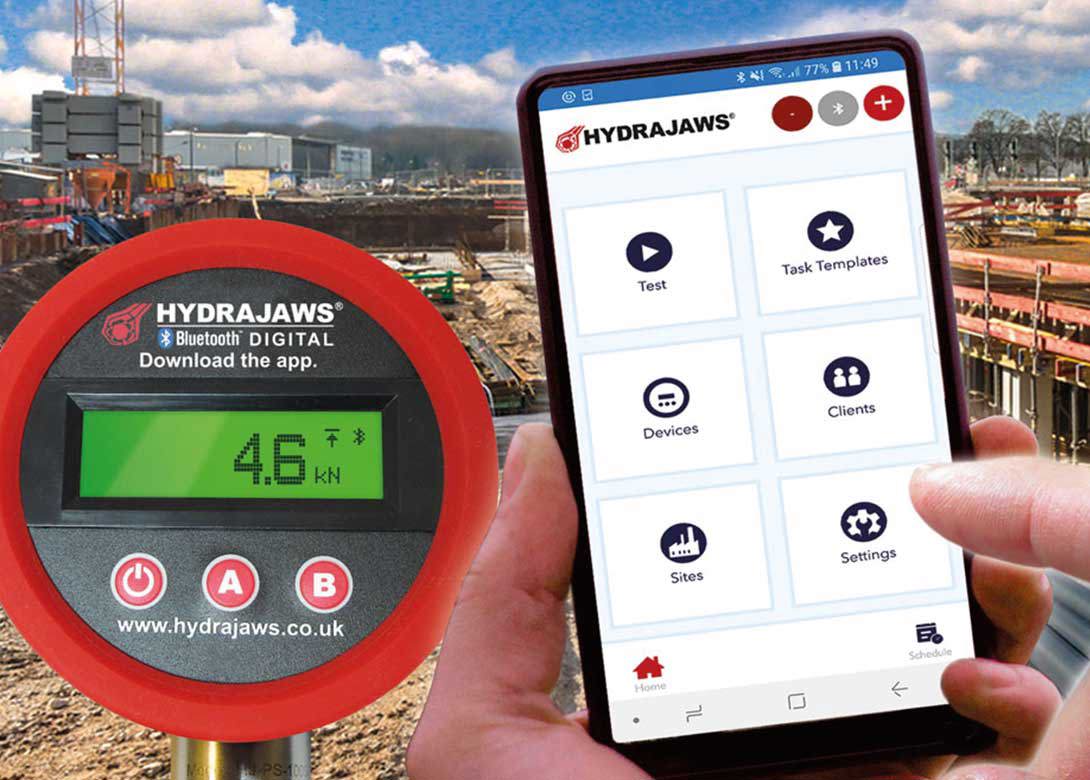 Heavy-duty construction projects require heavy-duty solutions. When properly installed into sound base materials, heavy-duty anchors will give a project many years of service. However, if the base material is of poor quality or has been incorrectly installed then these products will not be able to give the required service.
When it comes to site testing heavy-duty anchors, Hydrajaws Ltd has the M2008 tester, which has been used on many different construction projects around the world. This includes parapet installations – helping to ensure the UK standard 'National Highway Sector Scheme 5B' is met.
The M2008 is capable of pull testing heavy-duty anchors up to 145kN (approximately 14.5 tonnes) and was designed to pull test threaded studs that have been post-installed into a base material. The standard kit has adapters to pull test standard metric threads from M12 to M30. These adapters enable users to proof test resin fixed anchors, giving extra peace of mind. Furthermore, with additional adapters, the Hydrajaws M2008 is capable of pull testing heavy-duty lifting eyes and rebar – up to 22mm in diameter.
The advantages of the M2008 over a traditional hydraulic cylinder set-up – for loads up to 145kN – is that the unit is much more portable. It is a one box compact solution on wheels easily transported to a job site. The telescopic legs and bridge level bubbles also enable an easy and balanced set-up.
The M2008 comes with a standard Hydrajaws digital gauge, which gives highly accurate readings and is compatible with the bluetooth digital gauge system. This enables a pull tester to be paired with any iOS or Android device through the Hydrajaws App. This system generates a digital test report with a results graph, GPS location, and time stamp, to authenticate job completion. The test report is saved in the cloud and can be emailed from the test site allowing a more streamlined reporting process.