Hollo-Bolt receives seismic approval
18 February 2016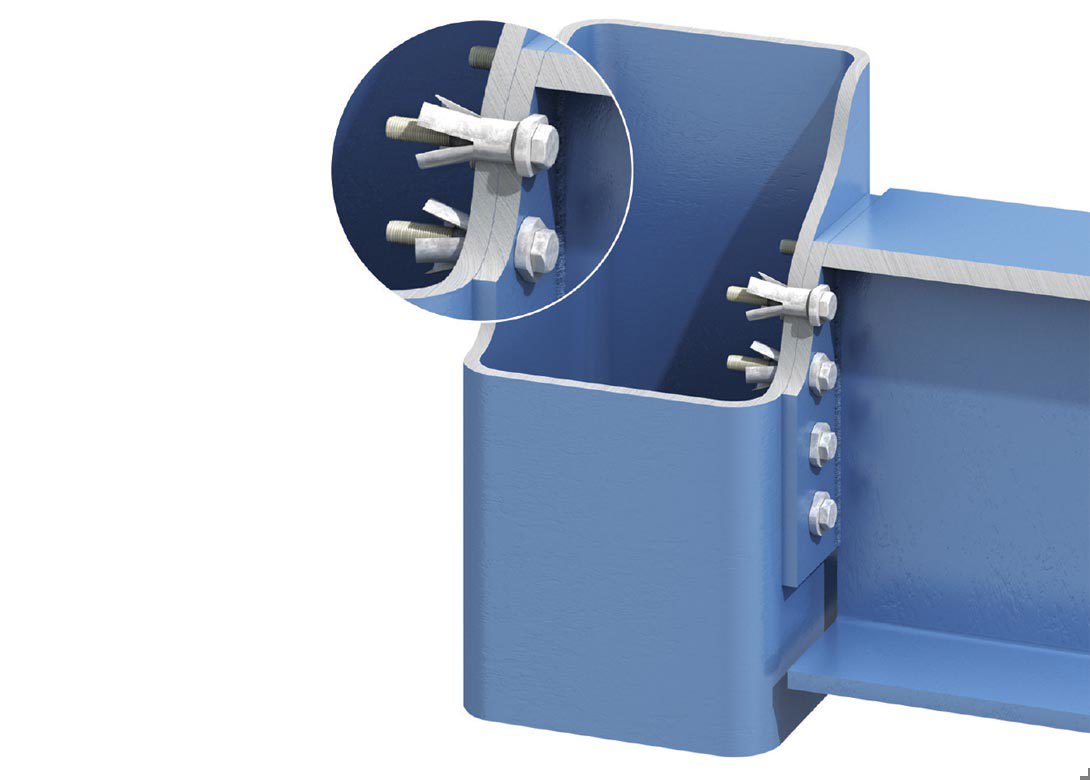 Lindapter has announced its Hollo-Bolt has received full ICC-ES seismic approval, giving engineers, architects and contractors additional confidence in specifying the connection for Structural Hollow Section (SHS).
Based in North America, ICC-ES Evaluation Report ESR 3330 provides evidence that the Hollo-Bolt meets I-Code requirements and resists wind loads and seismic loads in seismic design categories A through to F, underlining Lindapter's commitment to product development.
The Hollo-Bolt has also attained CE Marking, which involved a thorough and independent assessment of Lindapter's factory production control system and a detailed analysis of the Hollo-Bolt's performance.
In addition to CE Marking and ICC-ES full seismic approval, Lindapter says Hollo-Bolt is the only expansion bolt that is featured in the BCSA/SCI Green Book connection manual 'Joints in Steel Construction: Simple Connections' as a primary structural connection.
Hollo-Bolt hexagonal, flush fit, countersunk and button/security head variants – in lengths 1, 2 and 3 – are also covered by a European Technical Approval (ETA – 10/0416).
"The Hollo-Bolt's wide product range provides specifiers with a connection solution to suit many applications. For instance, Lindapter's patented flush fit Hollo-Bolt offers an aesthetic finish, particularly suited to architects."