High-quality, certified anchors
25 April 2016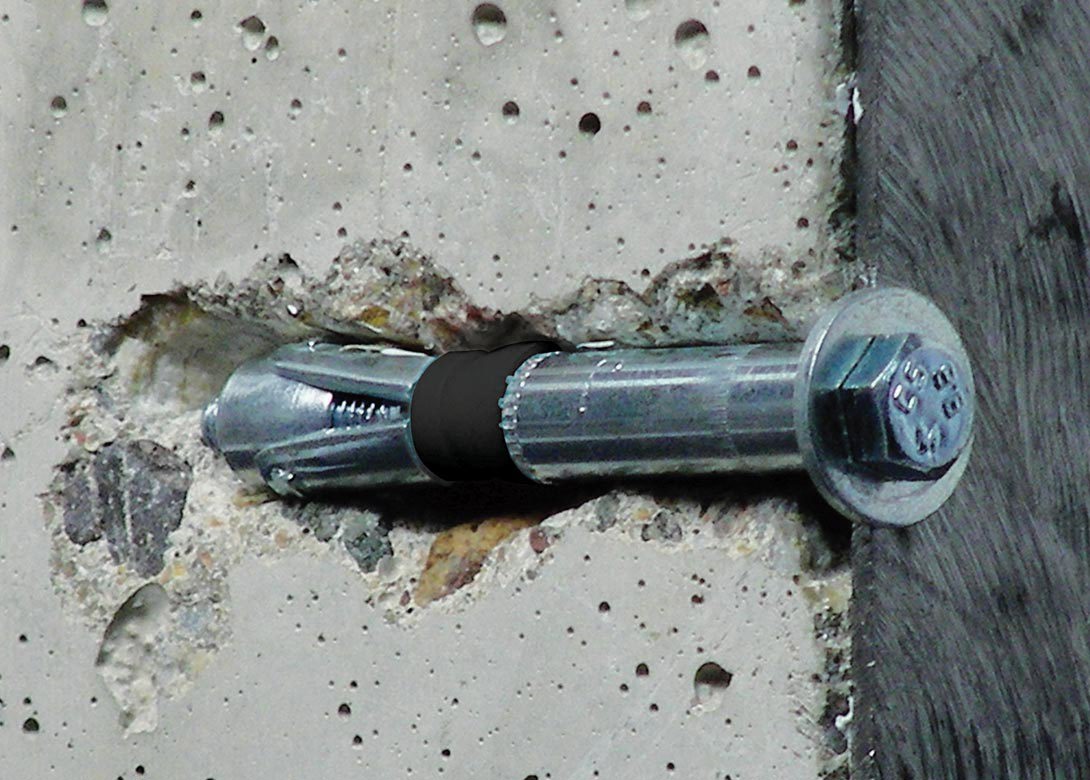 G&B Group offers a wide range of high-quality, certified products including nylon fixing systems, chemical anchors, and heavy-duty anchors, for a variety of industries such as ironmongery, hardware, building and industry, electric, thermo-hydraulic and self-service stores.
One of G&B Group's most important product lines is its heavy-duty anchor range, which includes the GAMMA ACCIAIO CE1 – a steel heavy-duty anchor that has an ETA Option 1 (ETA – 11/0181) for cracked and non-cracked concrete supports. This torque controlled expansion anchor comes complete with hexagonal head steel bolt, class 8.8 (M6 – M16), and countersunk flat head screw 8.8 (M6 – M12).
The GAMMA ACCIAIO CE1, which is F120 fire resistance approved, also features a nylon spacer that prevents rotation during tightening.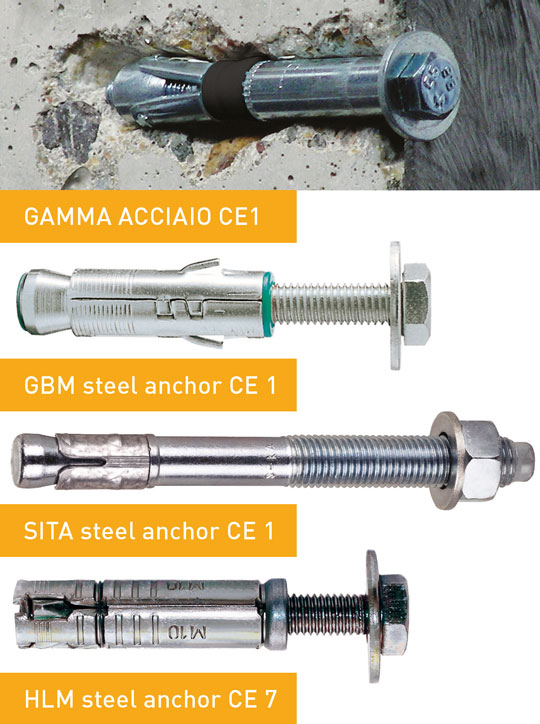 The next heavy-duty anchor in G&B Group's range is the GBM steel anchor CE 1 – a steel static type anchor for heavy loads suited for solid supports. The anchor body consists of two sectors coupled together, granting high pull out values. It is also equipped with two side fins, which prevent rotation during screwing; and a nylon bushing guarantees centering of the screw.
The GBM steel anchor comes complete with screws and accessories from M6 to M12 and is suited for applications on solid supports – stone, concrete and solid bricks.
The SITA steel anchor CE 1 is a through bolt anchor for heavy-duty fixing designed for structural fixing, of static type, on solid supports. Designed for through fastening, it grants very high load values and features a longer and larger expansion clip, made up of three sectors.
Available in several lengths and diameters, from M8 – M16, the SITA steel anchor also has an ETA Option 1 (ETA – 10/0076) for use in cracked and non-cracked concrete supports; is fire resistant according to F120; and is certified for fixings in seismic area Category C1 and C2.
The SITA steel anchor is also available in different versions, including SITA stainless steel AISI 316 CE 1 approved (M8 – M16), SITA HDG CE 1 hot dipped galvanised (M10 – M20), SITA CE 7 approved (M6 – M20) and SITA anchor (M6 –M20).
Finally, there is the HLM steel anchor CE 7, which has an ETA Option 7 for use on non-cracked concrete supports and has been designed for medium and heavy loads on solid supports. Its four way structure increases expansion, granting a wide adaptability to the main construction materials. The HLM steel anchor comes complete with hexagonal head bolt and eyebolt from M6 – M16.
G&B Group, headquartered in Italy, is able to provide all of these products and more for customers globally. The Group has commercial offices in the UK, Germany, Belgium, Spain and France.