High performance solutions from Rawlplug
15 April 2019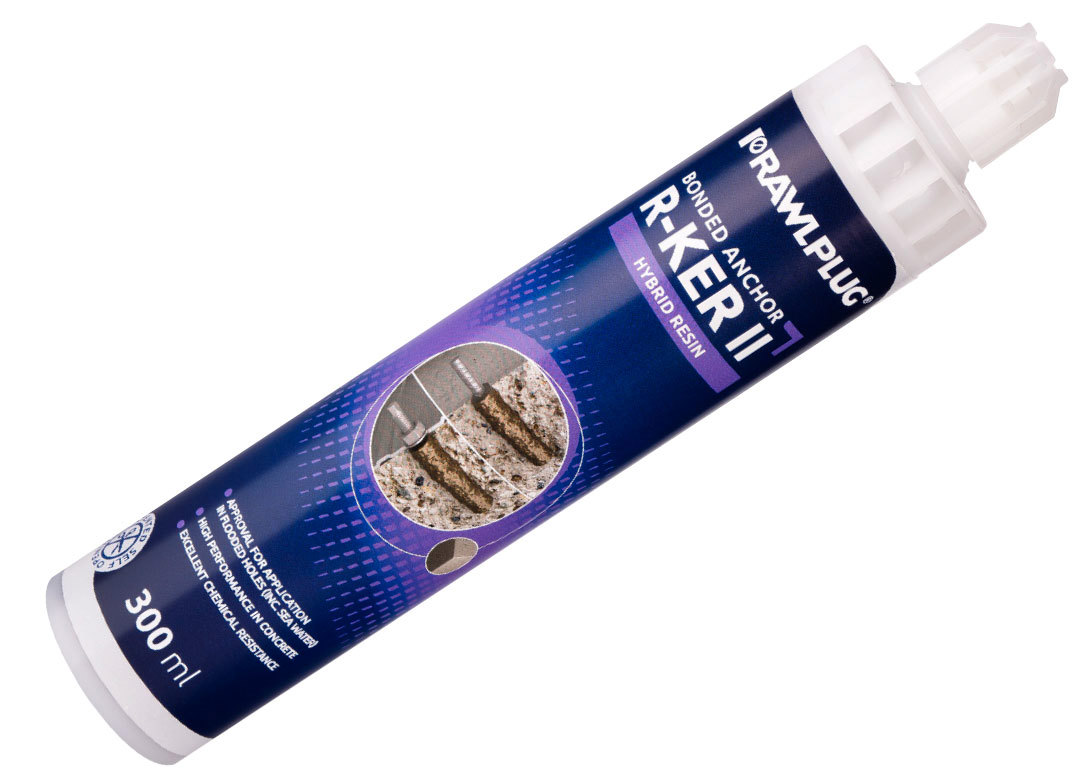 Koelner Rawlplug IP Sp z.o.o has recently introduced two new products – a high performance hybrid resin R-KER II bonded anchor and a direct fastening system R-RAWL-SC40 ll gas powered nailer.
Products in the bonded anchor category are designed to be used in specific conditions, namely in applications where it is difficult to use mechanical fixings. By definition, they need to display excellent performance and safety, which is where Rawlplug's first new product, the R-KER II hybrid resin, meets the highest standards.
The R-KER II combines impressive technical performance with other characteristics of key importance for professionals such as a wide range of hole diameters, an extensive line-up of fasteners that can be used, as well as comfortable application and cost‑effectiveness.
The R-KER II uses a hybrid resin formulation, which is a totally innovative, specialised vinylester mix with added cement – making the product a viable alternative to expensive epoxy resins. Another significant advantage of the R-KER II is the wide range of compatible drill bits and rod diameters, up to 40mm in the latter case. The impressive portfolio of suitable fasteners, from threaded rods to internally threaded sockets to rebars, make Rawlplug's new product suitable for over 90% of professional construction fixing applications including protective barriers, scaffolding, machinery, and specialised applications using dedicated rods, for instance in the post-installed rebar technology.
The R-KER II is suitable for a very wide range of corrosive environments, from C1 to C5, and can be applied to an extensive range of substrates – cracked and non‑cracked, damp, wet, and even totally flooded. The anchor also features the DustlessDrill system.
"This cutting-edge solution automates completely the process of preparation of the hole for application and guarantees absolutely secure installation and safe operation, maximising installation comfort at the same time," comments Rawlplug. "The R-KER II is an indisputable proof of Rawlplug's knowledge and experience spanning 100 years."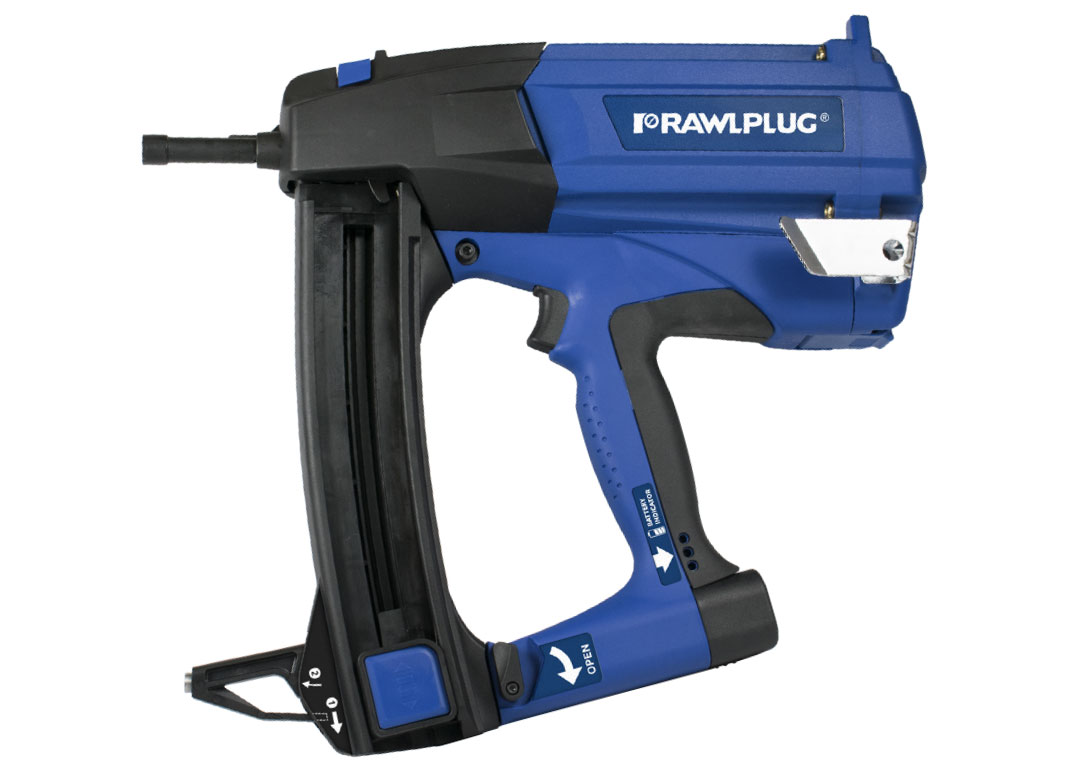 Speed of serial fixing with manual precision and safety
No major investment can be created without key elements, which can be very tiny indeed. The final outcome is influenced to an equal degree by each stage: From formwork fixing through fixings of all shapes and sizes, to finishing works where manual installation proves particularly important. This is why Rawlplug devotes equal attention to the solutions dedicated to each one of them – this includes its second generation R-RAWL-SC40 ll gas powered nailer.
"When working on the R-RAWL-SC40 ll's design, we set ourselves two goals," explains Rawlplug. "To make the device secure, convenient to use and reliable, and at the same time to give it all the features making it innovative and competitive on the well stocked construction tool market."
This is why Rawlplug has improved the features that are of key importance for contractors, achieving a totally new design. Firstly, the redesigned device guarantees protection of internal components against dust and larger concrete chips during installation. The guard has been designed in a way to protect the tool as far as possible against dust and dirt, at the same time ensuring convenient installation.
Also, the front part is designed in such a way as to assure much better protection, extending the service life of the tool by around 40%. Rawlplug has also changed the handle position, making the whole device significantly more balanced, and consequently improving long-term working comfort to a substantial degree. Operators working in the vertical position will appreciate this in particular.
The second generation R-RAWL-SC40 ll also has a redesigned plastic magazine, which improves balance and makes work easier in places that are significantly difficult to access. All this comes with an extremely durable 2.5Ah lithium-ion battery, with a rapid charging function – making it possible to install up to 16,000 fixings on a single charge. "All the changes made give us an innovative and reliable device that is simply indispensable to a user's day-to-day work and is more than just another tool – it provides expert support to professionals."