High performance injection mortar from Team Pro
02 May 2018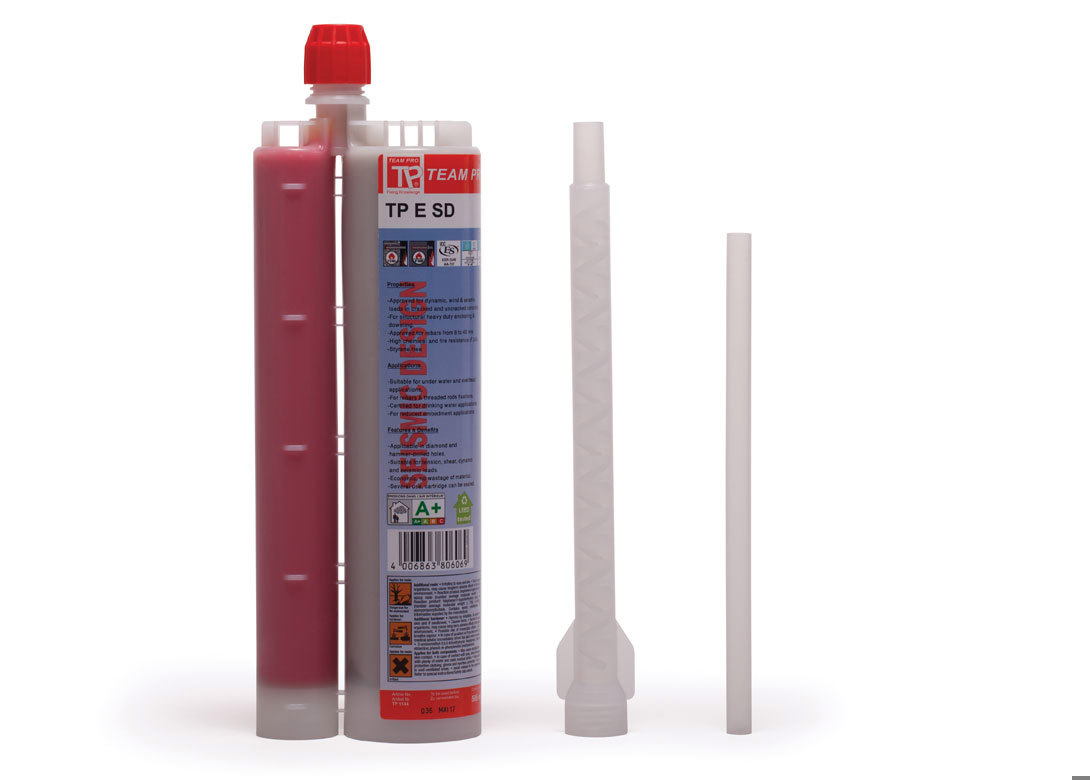 Team Pro states that thanks to its technical superiority it is now able to provide TP E SD – a high performance injection mortar.
Headquartered in the United Arab Emirates, the Team Pro philosophy is to provide construction expertise through cost-effective and quality assured fixing systems, suited for all construction needs.
Team Pro's TP E SD mortar is a two component reaction resin mortar based on a pure epoxy and is delivered in an exclusive two cartridge system. This high performance product may be used in combination with a hand, battery or pneumatic tool and a static mixer.
TP E SD was designed especially for the anchoring of threaded rods, reinforcing bars and internal threaded rod sleeves into concrete (porous and light), as well as solid masonry.
The TP E SD mortar is characterised by a huge range of applications, with an installation temperature range from +5ºC and a service temperature up to 72ºC. The mortar also provides high chemical resistance for applications in extreme ambiences, such as in swimming pools (chlorine) or applications close to the sea (salt).
The mortar has received a European Technical Assessment to TR029 in Option 1 and Option 7 (ETA – 11/0132); US approval according to AC 308 in concrete (ICC-ES) ESR-3245; is certified for drinking water applications according to NSF Standard 61; and is certified to fire resistance test report: 3122/388/11.