Heavy metal in concrete
01 May 2019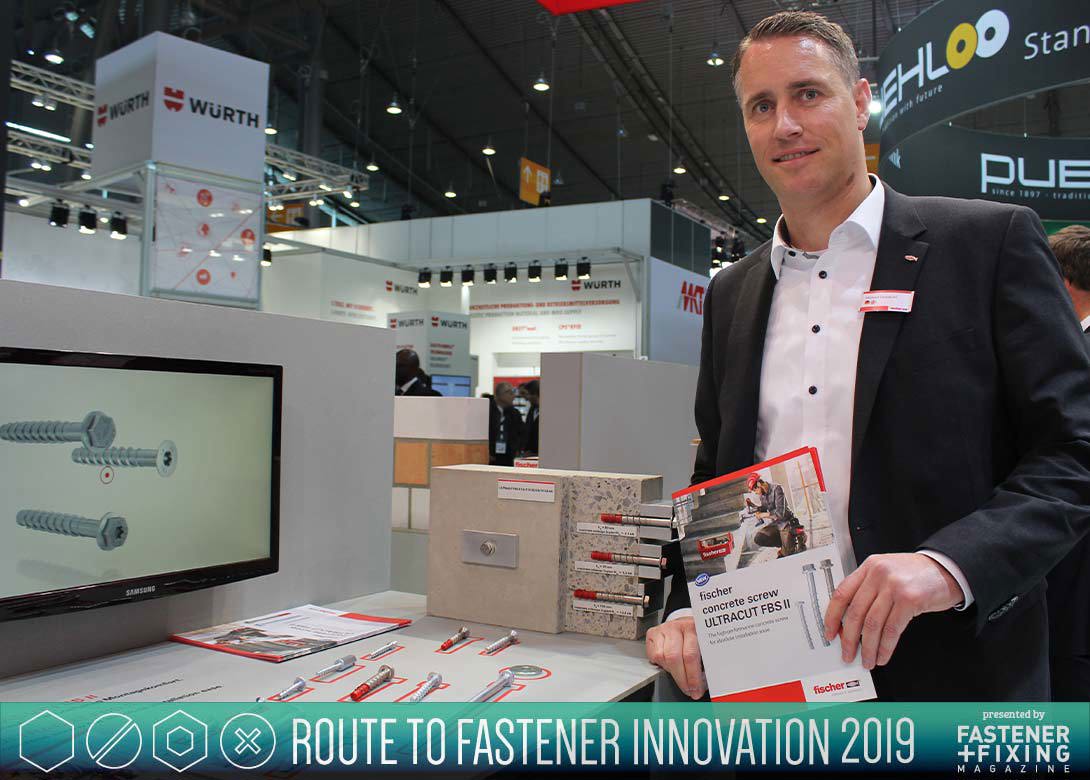 fischer is expanding its range of concrete screws for use with heavy loads with the ULTRACUT FBS II made of stainless steel (A4) for individual fixings, with a specially hardened red tip enabling quick and safe installation.
Due to being made of stainless steel, the ULTRACUT FBS II is suitable for use in wet rooms and outdoors. Just like previous versions, the ULTRACUT FBS II A4 with a red tip has an ETA (ETA – 15/0352), which covers applications in concrete and additionally the seismic performance categories C1 and C2. It has also achieved the fire resistance class R 120.
The whole programme of fischer ULTRACUT FBS II covers a broad range of applications through their various diameters of 6mm – 14mm in the galvanised steel and 8mm – 12mm in stainless steel (A4). Depending on the diameter, the different variants are also approved for many different screw-in and anchoring depths that correspond to the respective existing load. There are also various head types, which enables fischer to always provide the right FBS II type for all fixing tasks in concrete.
The patented thread geometry and the large core diameter guarantee the absorption of high-tensile and shear loads in concrete. The flanks of the FBS II cut deep into the concrete when it is screwed in. This allows the FBS II to reliably transfer all loads while anchoring itself in the anchoring substrate without expanding. The FBS II also features low edge and axial spacing, enabling safe and easy installation.
The concrete screw can also be reused in certain conditions. It can therefore be used multiple times with temporary fixings, which is ideal for the installation of formwork in concrete construction, as well as many other applications. Temporary anchoring can also be carried out in fresh concrete with a strength of just 10N/mm².