Geocel® AIRBLOCK helps with air tightness
04 November 2019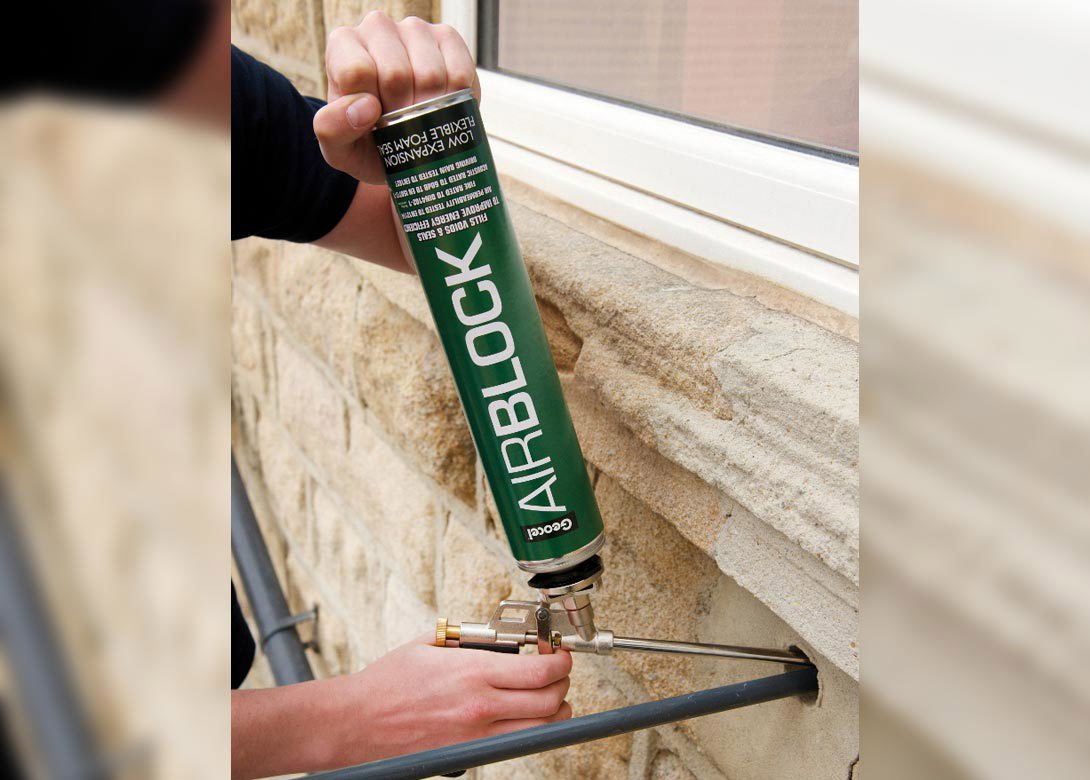 AIRBLOCK flexible foam, from sealant and adhesive specialist Geocel®, provides a simple and convenient solution to some of the most common air leakage points, offering a versatile solution to filling voids to improve energy efficiency.
Finding solutions to air leakage in buildings is increasingly pressing, a requirement which is now vital due to legislation and mandatory air leakage testing of new homes, extensions and commercial buildings.
Up to 30% of energy can be lost from a building through excessive air leakage. Part L of the UK building regulations requires that new homes and non-residential buildings must be built airtight to ensure optimum energy efficiency, minimise heat loss and reduce energy costs. The regulations include stringent air tightness tests for new residences and commercial buildings – even extensions and alterations are required to achieve an air tightness of a maximum 10m3/hr/m2 air loss.
AIRBLOCK flexible foam helps fill voids and seal the gaps where air leakage most commonly occurs – where building services enter and leave the building (such as electrical cables vents and pipes), as well as gaps around windows and doors, suspended floors and loft hatches, even through light fixtures. As it is a high performance polyurethane foam AIRBLOCK will fill and seal most construction materials. The unique AIRBLOCK formula gives low expansion during application, minimising the chances of distortion around frames and joints but with a flexibility that retains the airtight seal during natural expansion or contraction of the building materials. It can be cut, sawn, sanded, painted or plastered over after application.
AIRBLOCK is tested in accordance with EN 12114 – Air Permeability of Building Components and Building Elements. In addition, it is Acoustic Rated to EN ISO717-1 (tested to 60DB), Fire Rated to DIN 4102-1 B2, and Driving Rain tested to EN 1027.