Fixings made to last
02 November 2018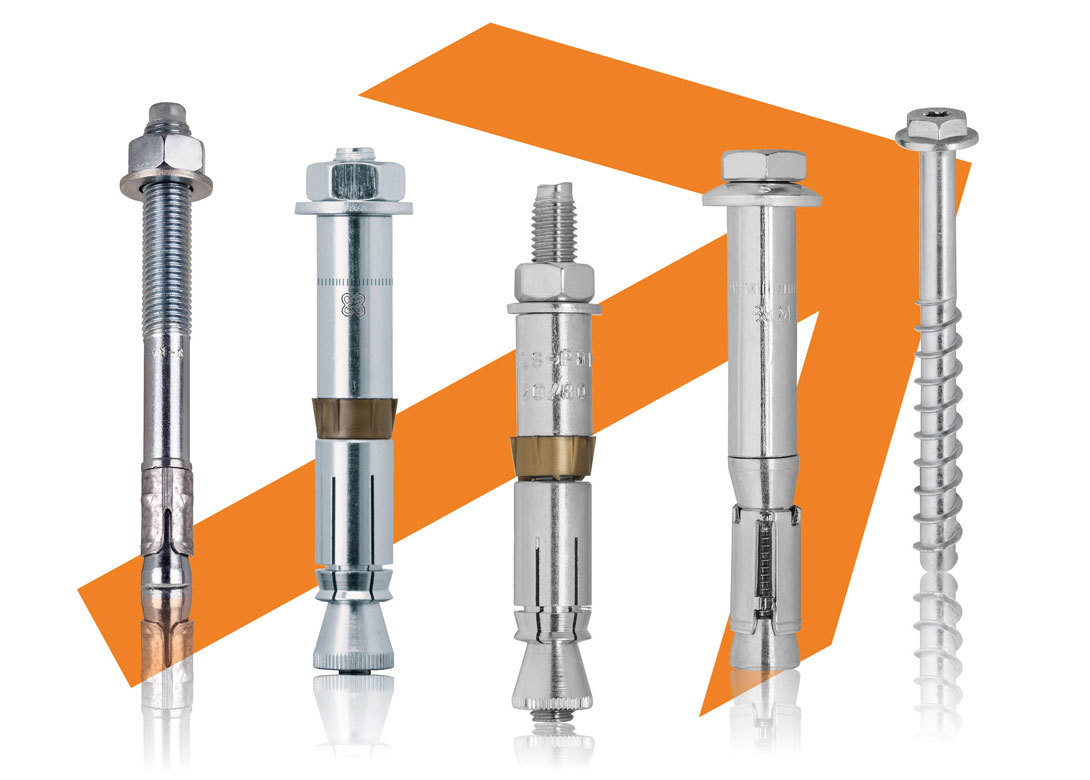 For Sormat it is of paramount importance that fixings last, which is why all of its main products, such as Liebig undercut anchors, S-KA through bolts, PFG-anchors and S-CSA concrete screws, are ETA certified and have undergone extensive tests by external testing institutes.
Almost 20 years ago in 1999, Sormat became an early adopter of European Technical Assessments with its S-KA through bolt for cracked and non-cracked concrete (ETA – 08/0173). Today the company considers ETA certifications a must for all heavy and medium fixings for industry and construction:
For designers: ETA certified anchors are tested in the most severe conditions, which are the same for all manufacturers. This means designers can rely on the results to make their calculations and choose the best possible solution for their projects.
For users: An ETA is the guarantee the declared performance of the fixing has been controlled and approved by an independent and professional body.
For distributors: An ETA ensures a distributor is supplying a product with constant quality conforming to the European standards.
For anchor manufacturers: ETAs are worldwide recognised as a reliable technical document. It is also a motivating factor to develop new products, and improve their performance. It is also a sign of quality and professionalism towards customers.
"20 years ago an ETA was considered a luxury by most customers; something nice to have, but not asked for by the users," explains Sormat. "The concept was also quite challenging to understand – which is why we developed our 'Sormat Academy' and included training in ETAs, CE Marking, testing procedures and the effects of atmospheric and environmental conditions. However, since 2013, the request for CE Marking and the introduction of the seismic approval has boosted the need for ETA fixings. Most customers are now aware of the ETAG, and their requests are becoming more technical. It is today almost impossible to distribute a product without an ETA. Now, every manufacturer has ETA certified products and we must make the difference in the performance of the product. At Sormat, we have the objective to be the best in class."
Thoroughly tested and manufactured under control
To guarantee 'best in class' Sormat has annual audits from the VTT Technical Research Centre of Finland, to ensure its production and quality control are led according to set standards. To check the compliance of the raw material, Sormat also carries out an ultimate tensile strength test on each steel wire batch for through bolts in its in-house quality control department.
Following EJOT's acquisition of SORMAT in 2017, and having achieved success with its ETA certified Liebig undercut anchors, S-KA through bolts, PFG expansion anchors, S-CSA concrete screws, S-UF façade anchors and LYT nail plugs, Sormat is now expanding the product range of EJOT.
LIEBIG is a worldwide known brand of undercut anchors for exceptionally high loads in cracked and non-cracked concrete. The modular nature of the LIEBIG range makes all these anchors easily adaptable to create desired lengths quickly, efficiently and cost-effectively. "The strong LIEBIG brand not only gives the opportunity to use and expand our knowledge as a manufacturer of ETA certified products, but also offers a great deal of new potential for EJOT in the global market for heavy-duty anchors," explains Ismo Laitakari, managing director of Sormat. "I'm proud to have integrated, in 2013, LIEBIG's pioneering undercut anchor technologies to Sormat's manufacturing excellence and to reinforce Sormat's position as one of the most advanced anchoring technology providers in Europe. Now, our inspiration is to serve all LIEBIG customers through our new mother company EJOT, with a 'Sormat Super Service' attitude."