fischer bolt anchors secure Moscow's metro
27 February 2020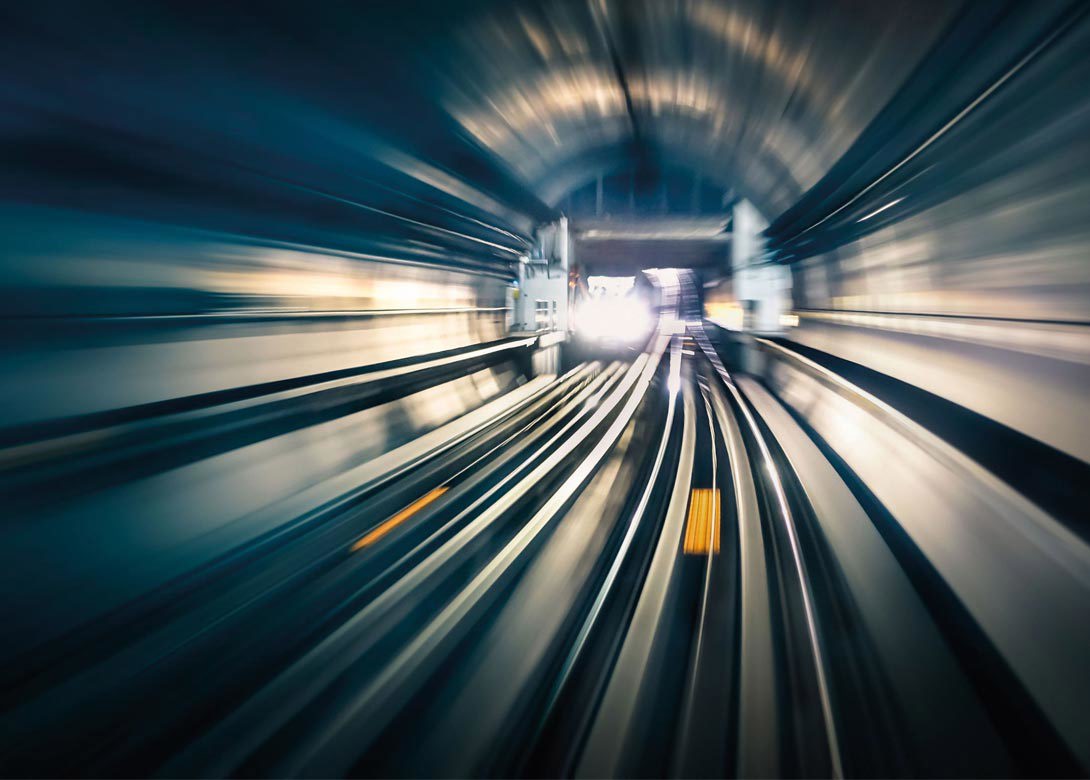 With over 12 million inhabitants, Moscow is Europe's largest city. This becomes apparent on a daily basis in the city's congested streets. The city and Russian government have been looking to resolve this situation, with solutions including a new underground metro tunnel in which approximately 50,000 fischer FAZ II bolt anchors have been used to install the ventilation system.
According to information from the transport provider Inrix, motorists in Moscow spent approximately 210 hours stuck in traffic last year, with the average speed being just 18km/h. The construction of a new several kilometre long metro tunnel led by the Russian construction firm Mosinzhproekt is set to encourage more road users to switch from the streets to the metro. The project, which began in April 2019 and planned to be completed by the end of 2019, is therefore of great importance to Russia.
The essential tunnel ventilation system extracts pollutants and smoke in case of fire while also supplying fresh air. The ventilation systems have been installed safely and permanently, as well as in a fast and economic manner using fischer bolt anchors FAZ II. The Russian subsidiary of the fischer Group of Companies developed a solution in close cooperation with one of its partner firms, the technical planner and supplier VIP Systems. This solution ensures the fixings are optimised from both a technical and economic point of view. In total, approximately 30,000 FAZ II 24/30 and around 18,000 FAZ II 12/10 – both in stainless steel (A4) variants – were used to secure the ventilation system.
"Initially, the plan was to attach the installations to the tunnel tubes using four anchors per unit, each with a diameter of 24mm, due to the high loads," reports Andrey Egorov, managing director at fischer Russia. "We offered a significantly more economic fixing solution with the same high-level of safety," the expert emphasises, before explaining "with our fischer FAZ II 24/30 we were able to reduce the number of fixing points from four down to two while simultaneously ensuring the required load-bearing capacity". This prevented errors during the installation of the ventilation system in the rail tunnel's high-density reinforced concrete while saving time and material costs.
Two FAZ II 24/30 A4 bolt anchors per unit were used to install the ventilation system's main units to the tunnel tubes. An additional two FAZ II 12/10 A4 fixings were used to secure each secondary supporting structure. In general, the bolt anchor is the preferred solution for installing equipment that is not subjected to dynamic loads, such as ventilators, in tunnels. Its tried and tested expansion clip safely introduces loads into concrete and enables high load-bearing capacity.
The FAZ II 24/30 and FAZ II 12/10 in A4 have an ETA (European Technical Assessment) and an ICC Approval, making them compliant with both European and international standards. They are made of stainless steel and are proven to be fireproof and resistant to seismic influences.
"In addition to the ideal fixing solution, we also impressed the client with our range of services, with which we accompanied the construction of the metro through all project phases, from planning and calculation, training and on-site support all the way through to completion," emphasises Andrey Egorov.