'Fire stop system' from JCP
03 December 2021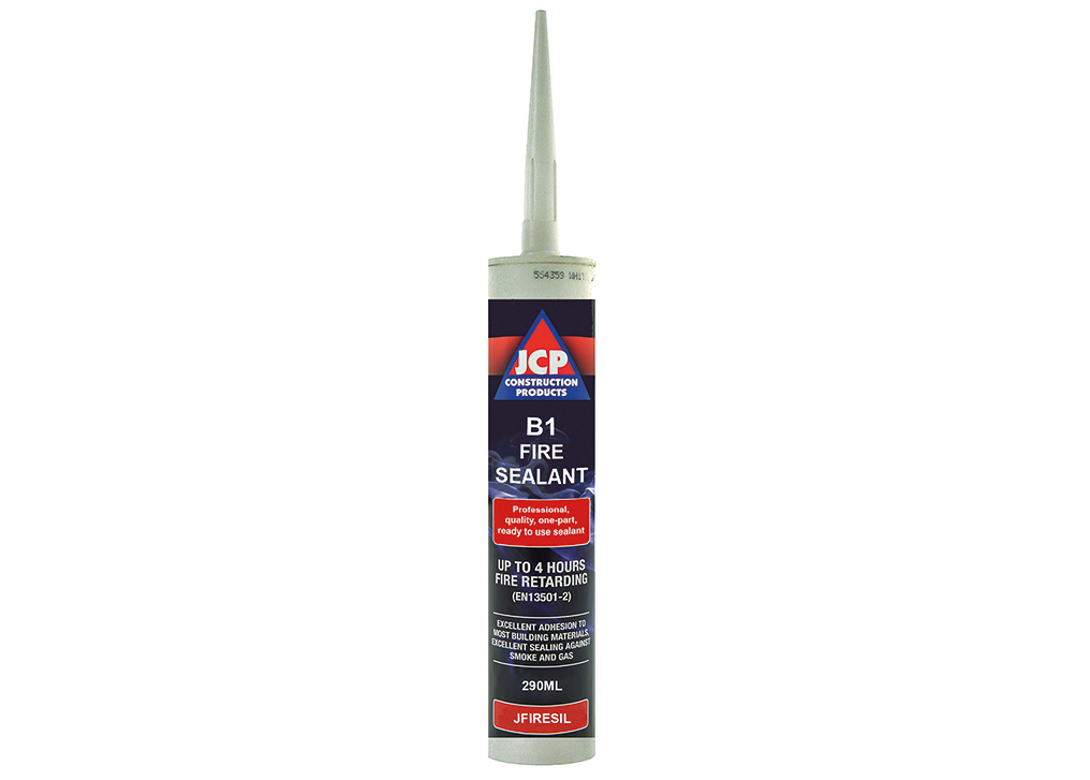 JCP Fixings has grown to become a leading force in the fixings market, offering a comprehensive range of products, all capable of meeting the demanding expectations from the construction industry. This range includes a four hour 'fire stop system', comprising of a silicone sealant/adhesive and expanding foam. 
JCP's B1 fire rated silicone sealant/adhesive offers a high-level of fire and smoke resistance. Based on innovative new inert polymer technology, it is suitable for a wide variety of building trade applications. Out performing conventional silicone, MSP, butyl, and acrylic based products as a sealant and adhesive, it is also the only sealant that is free from dangerous emissions. It has a high resistance to UV radiation, as well as changing weather conditions, making it ideal for external, as well as internal projects. It is elastic after curing, impervious to shrinkage, and is also able to be painted on.
JCP's B1 fire rated expanding foam is a polyurethane foam, designed for sealing joints in walls and service openings to prevent the passage of smoke and fire. It is formulated to seal against smoke and does not create 'dripping fireballs' when there is a fire. It is ideal for use with most construction materials and cures by contact with moisture in the air. The foam provides high ageing resistance and is also resistant to mould and fungal attack. The product is effective in internal and external applications. 
"The 'fire stop system' is ideal for filling and sealing joints and gaps, which require fire resistant properties. Applications also include sealing and fixing of windows and doors and sealing penetrations from mechanical, electrical, or structural penetrants, etc," points out JCP. "The 'fire stop system' is ready to use, saves time and offers excellent thermal and acoustic insulation properties, too."
When used in conjunction, it produces an efficient seal against smoke and gas for up to four hours. In-line with BS EN 13501-2:2016, the cured products conform to EI240. The B1 silicone sealant/adhesive and foam (in accordance with DIN 4102-1) form an excellent adhesion to most building materials. Whilst the silicone sealant/adhesive and expanding foam are most effective when used together as a system, they can be used independently for fire retardation.
The 'fire stop system' also has a European Technical Assessment (ETA – 21/0413) and the B1 'fire stop sealant' can be applied onto B1 fire stop gun foam, B1 fire stop foam or mineral wool according to EN 14303 or EN 13162, when used as a backing material.
Corresponding datasheets, COSHH, and ETA documents are available to view as well as download from the JCP Fixings website.
 
www.jcpfixings.co.uk