Fire resistant adhesives in cladding applications
17 December 2019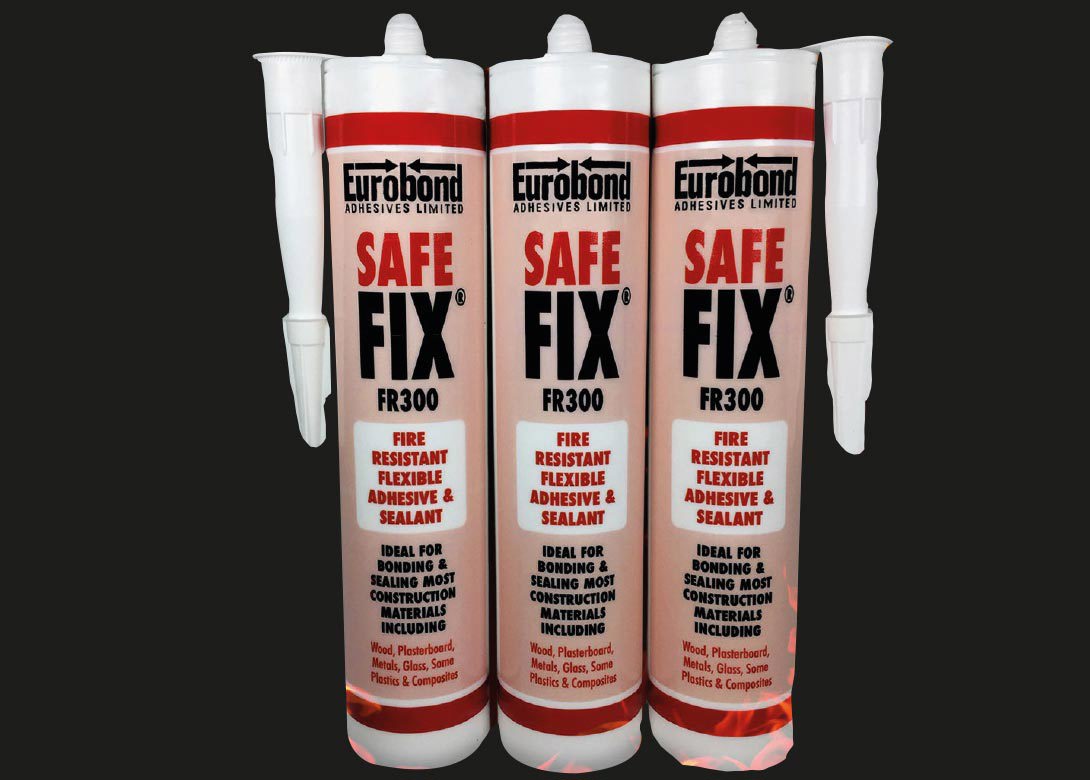 Following the terrible fire that engulfed the Grenfell Tower block in West London, UK, in June 2017, the spotlight has been firmly focused on improving resilience against fire in buildings, as well as developing fire resistant materials used in the construction of buildings and in general manufacturing and engineering applications too.
The use of adhesives and sealants in bonding cladding, fixing stud partition walls, bonding or sealing dilation joints and other applications, has come under scrutiny in the aftermath of this tragedy and with advancements in adhesive chemistry new products have been brought to market.
This includes SafeFix® FR300 from Eurobond Adhesives Ltd, a high-quality and durable one component 'fire resistant' MS polymer adhesive. SafeFix FR300 is suitable for fire resistant bonding of all kinds of materials used in construction and general manufacturing industries. It is also chemically resistant, permanently flexible and as a sealant can counteract the spread of fire, smoke or toxic vapours. It has a fire resistance of up to 4 hours and is suitable for the fire resistant adhesion of connection and dilation joints in construction.
SafeFix FR300 is also certified for horizontal joints and connections to floor/ceiling with wall, wooden and steel casings and all stud applications. The fire resistance tests conform with EN1366-4 to 240 minutes in horizontal or vertical joints measuring 30mm wide. Fire resistance tests, carried out by the Peutz Laboratory for fire safety, were made for the determination of fire resistance of several linear joints with SafeFix FR300 hybrid sealant in walls with elements of aerated concrete, steel, wood and gypsum.
The tests were performed in accordance with European standard EN1366-4:2000+A1:2000 using the standard heat curve. Based on the test performed in accordance with EN1366-4:2000+A1:2010, and the extended application in accordance with EN 15882-4:2012, the system was classified in accordance with EN13501-2:2007+A1:2009. An expert judgement was also made for connecting SafeFix FR300 to a steel El60-construction. The adhesive is not suitable for PE, PP, PC, PMMA, PTFE, soft synthetics, neoprene and bituminous surfaces. SafeFix FR300 is available directly from Eurobond Adhesives Ltd in 290ml cartridges or 600ml foils.