Eurotec uses magnetism
28 April 2016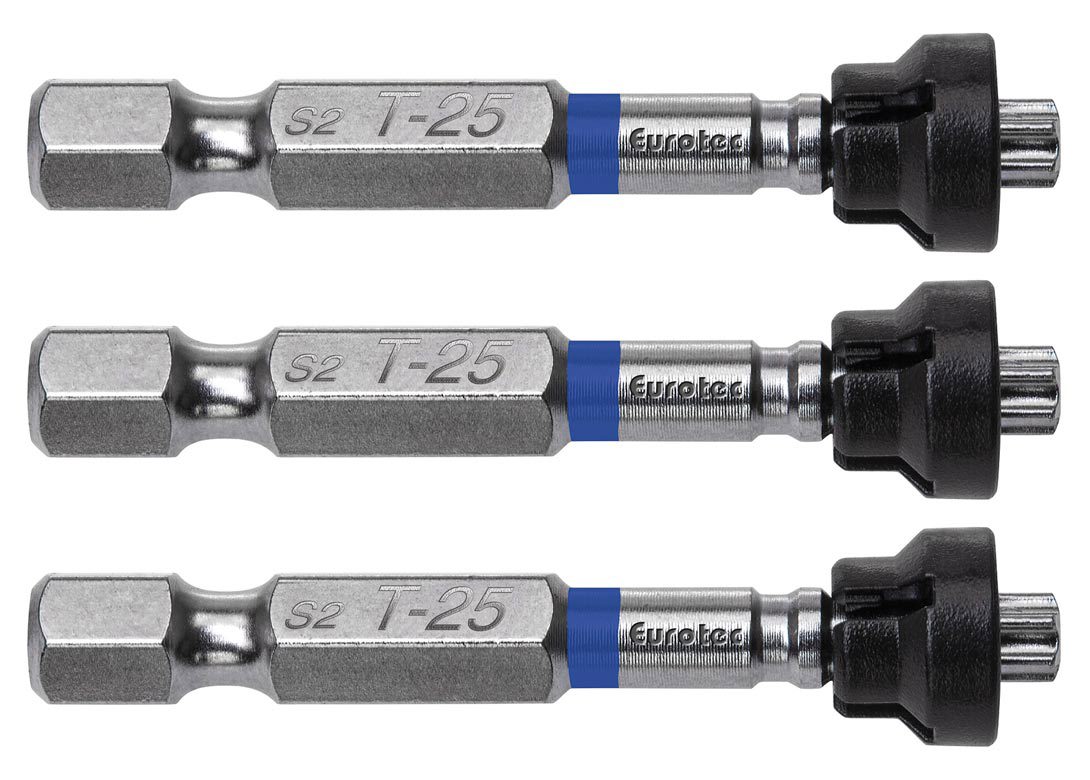 Economy, reduced workload and continuous improvement are the key focus points for German-based Eurotec GmbH. With its new Magnet Bit, the company is confident that it has met all three points and is providing customers with a new solution.
Eurotec's Magnet Bit will make it even easier for customers to work in hard to reach areas, such as on ladders or scaffolding, as well as making working with one arm simpler.
The Magnet Bit works by using a magnetic pad on the front area of the bit, whereby the screw head is fully retained to the bit. Even longer screws stay in position and do not fall of due to the strength of the magnet. Eurotec points out that it does'nt matter whether the installation of the screw is done horizontal or vertical – both provide easy and quick results.
The Magnet Bits are available in different sizes and will be easily classified with Eurotec's colour coding system: Yellow TX20, blue TX 25, red TX30, and green TX40.