ETA amendments for VS-Handyplug
27 November 2017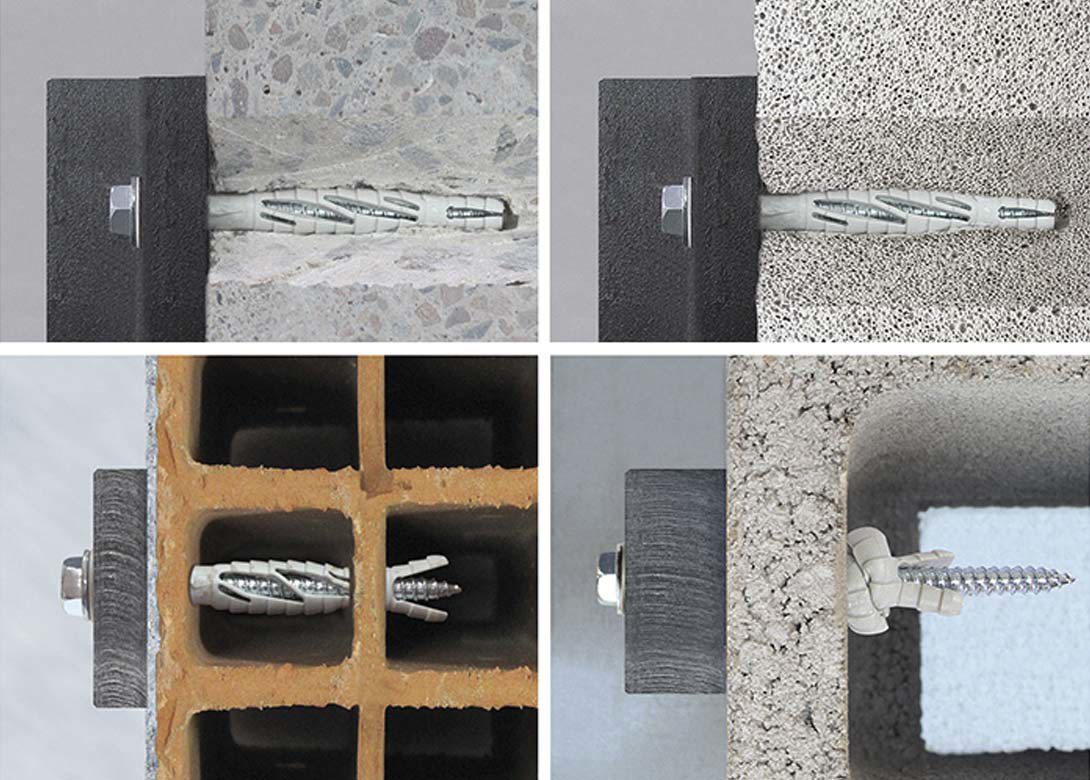 Tecfi SpA has recently amended the European Technical Assessment of its VS-Handyplug® (ETA – 13/0135 according to ETAG 020), to include it in category 'd', related to aerated autoclaved concrete (AAC).
Aerated autoclaved concrete is becoming more and more common as a base material in construction, thanks to its high thermal insulation capacity and its very light weight, which is why Tecfi believes it is answering a real market need. Moreover, this amendment includes four additional base materials in categories 'b' and 'c', increasing the number of masonry units that the anchor is assessed by to 11 different varieties, which includes bricks coming from Germany, Austria and northern Europe.
These new base materials have been added to concrete, solid masonry and perforated masonry, which are already included in the first publication of the ETA. The special patented geometries, and the quality of the materials, guarantee a fully radial expansion in solid materials, a multiple expansion in perforated masonry and an expansion through knotting in hollow materials.
Through its versatility and positive performance, the VS-Handyplug® can be a good option in many construction circumstances, above all when different base materials are available on the jobsite. Ideal for ventilated façades and curtain walls, it can also be used for fixing frames, windows, doors, steel and aluminium substructures, and much more.
The VS-Handyplug range consists of two nylon anchors, with and without collar, available in diameters 8mm and 10mm. The large cylinder collar version was studied to ensure a good stress distribution and to avoid any contact between the screw and the plate to be fixed – excluding the risk of galvanic corrosion.
These anchors can be combined with four different screws – available in zinc plated carbon steel and A4-70 stainless steel (AISI 316 guarantees a very high resistance to the corrosion) – including 6-lobe recess flat countersunk head screws, 6-lobe recess hexagonal washer head screws, 6-lobe recess mushroom head screws (not available in A4-70 stainless steel), and socket recess dual thread screws.
The 10mm diameter anchor is also certified fire resistant for up to 90 minutes according to the EOTA Technical Report TR020 – 'Evaluation of anchorages in concrete concerning resistance to fire'.
Tecfi also offers the VZ-Handyplug, a universal nylon plug suitable for lighter applications in many base materials, in combination with a very wide variety of screws. This range is now available in 6mm, 8mm, 10mm, 12mm and 14mm diameters with various lengths.