Easier to install by a long way
01 March 2018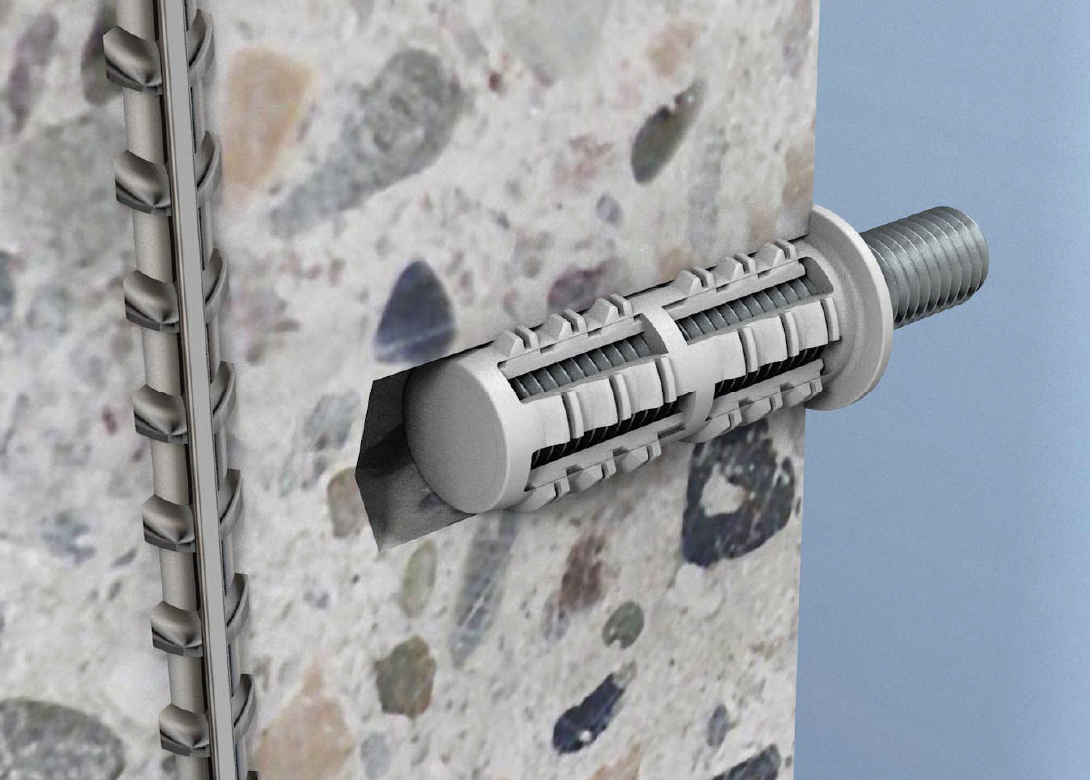 The new RODFORCE FGD by fischer can be installed with just a few strokes of a hammer making it an economical and practical variant to existing solutions, which often involve storing hanger bolts and specialist tools. Expansion in all four directions, an inner detent and exterior levelling elements ensure safe force transmission and a firm hold in solid building materials.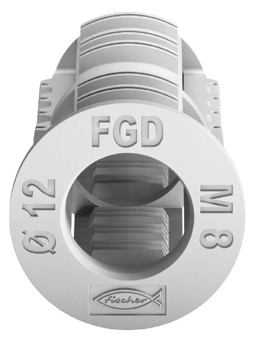 Threaded rods are used for many applications. These include suspended ceilings and individual pipes, sanitary and heating installations, as well as the attachment of cable clips, consoles and installation rails. With RODFORCE FGD, fischer provides an economic and reliable solution for the easy and quick installation of all metric standard threaded rods. Its innovative geometry means there is no need for specialist tools. Just a few strikes with a hammer are sufficient in order to anchor the threaded rod firmly and securely.
The short 35mm length of the plug prevents hitting reinforcements. The RODFORCE FGD can therefore safely be used both in reinforced and
pre-stressed concrete. The teeth inside the plug enable standard, metric threads to be held – saving a large assortment of stud screws.
Just a few strikes with a hammer are sufficient to place the RODFORCE FGD. Users can check whether the plug is positioned correctly in the building material through the visible and prominent edge. The RODFORCE FGD is placed using the prior insertion method of installation, either by assembling it and hammering in the plug together with the threaded rod, or by pre-inserting the plug into the drill hole before subsequently hammering in the threaded rod.
The plug expands into four directions within two zones when it is struck due to its conical inner geometry. The teeth inside the plug interlock with the metric threaded rods. The unique elements on the outside of the plug brace against the wall of the drill hole. The closed plug tip serves as a stop point, enabling a consistent placement depth of multiple attachment points during processing. This allows the uniform placement of pipes, for example. A predetermined breaking point is also built into the plug's tip so that it can be struck through, enabling deeper positioning and height adjustment.
After a short installation time the loads can be reliably transmitted into concrete, solid lime sand brick and solid bricks.