Discover the new Self-Service catalogue from INDEX
29 November 2016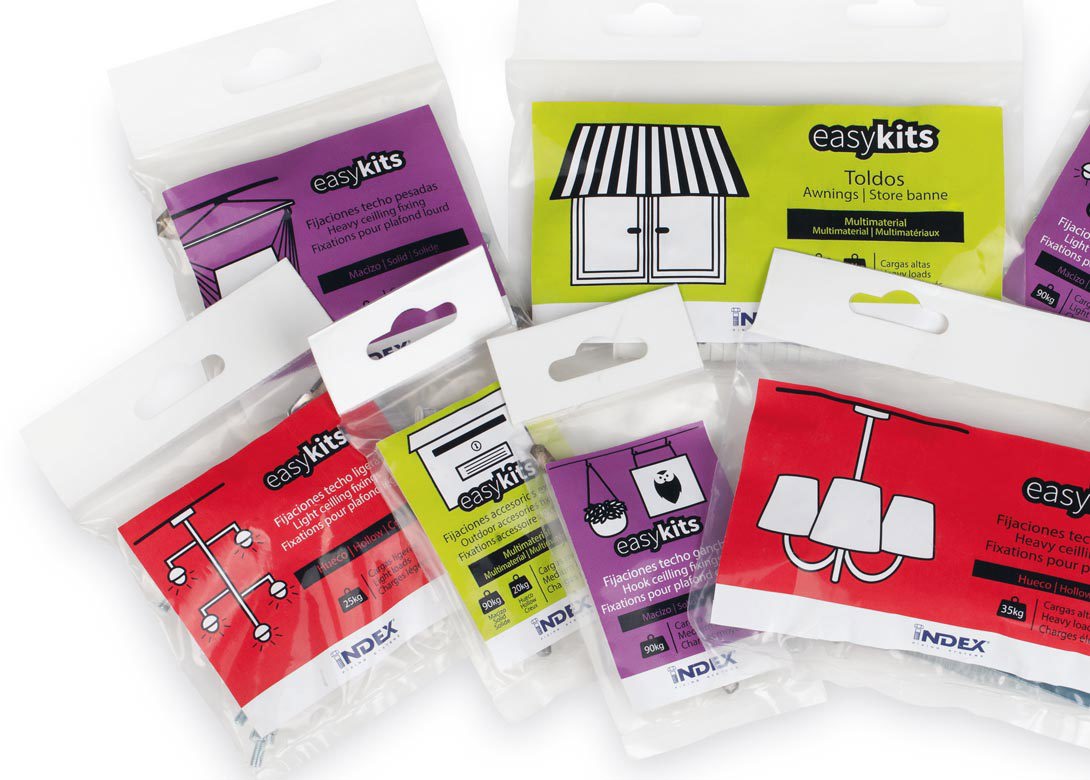 INDEX Fixing Systems has introduced its new Self-Service catalogue, which includes all self-service formats available for each product – making the choice of the best option, adapted to the needs of each client, easier.

The products are organised depending on the base material on which it is going to be used, dividing them into: Multi-material, wood, hollow, solid, stainless, sanitary and metal.
Also available in the new Self-Service catalogue is the new blister restyling. These provide the consumer with more than 600 references and the bag content adapted to their needs. The two main advantages are the space profitability and an easier identification thanks to an attractive range of colours. The new packaging includes product photographs, as well as information about base materials.
To make repositioning easier, the blisters are supplied tied together with a cable tie.
In addition, the catalogue includes the launch of the EASYKits – with the concept '1 Kit, 1 Solution' – which help the choice of product at the point of sale. In total, there are 21 different solutions to resolve the most frequent needs of a domestic client. Each kit includes information about the content, usage mode and materials, as well as where to fix it.
All products are available on the company's web site, where users can also download the PDF version of the new catalogue.