Direct fastening from Bossong
29 June 2018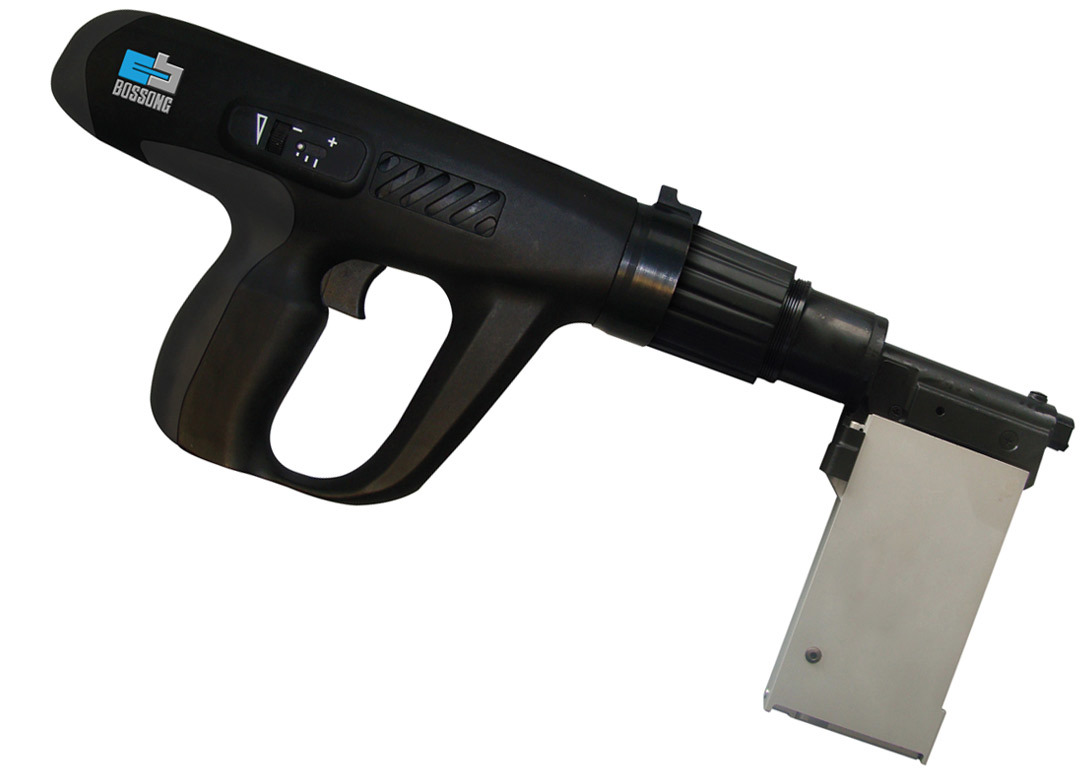 In addition to multiple solutions for structural and non-structural anchoring, Bossong SpA is also a historic manufacturer of nails for direct fastening – for use with special powder actuated tools and by hand.
Features of its high-quality nails for direct fastening include KDH nails with head distinguished by the marking 'I'; a hammered ballistic tip in order to have a greater resistance and facilitate penetration into the concrete compared to the nails with a sheared tip; and high mechanical resistance combined with high ductility thanks to the performed heat treatment that prevents a brittle break and allows the nail to bend. Bossong's mechanical galvanising process also helps to avoid problems related to hydrogen embrittlement.
The KDH, KD, KR, PR and TZ nails for direct fastening are all produced by Bossong exclusively in Italy. All steps of production, from the purchase of raw materials to the various processes of structuring, heat treatment, and galvanisation, are subject to rigorous controls in order to guarantee and maintain a high-quality standard recognised throughout Europe.

Intended for fixing in concrete, but also in steel of suitable thickness and resistance – by means of nails with reduced length, Bossong's range of direct fixing is completed by a series of low speed nailing machines (Class A) all with related CE Marking.
The BOSS 6000 and BOSS 8000 models have a low weight (less than 3kg in single shot version), an adjustable shot power, and are capable of shooting nails of length up to 50mm in length (BOSS 6000) and 75mm (BOSS 8000).
The tools can be used with different power loads. In fact, three different types of loads are available – green, yellow and red – so that nails of different sizes in substrates of different consistencies can be shot, as well as perform a fixation in accordance with the best practice.

The tools can also shoot in fully automatic mode, without continuous change of the nail. KDHM nails up to 75mm and 35mm in length can be shot in fully automatic mode through the NEW M75 and M35 magazines – making the work faster and more efficient.
Bossong also has a gas line for fixing on concrete, steel and wood – the Gas Tool BOSS G40 for nails with length up to 40mm and the new BOSS G-90W for fastening of nails on wood up to 90mm of length. Thanks to the gas technology, and the ability to insert up to 40 or 60 nails into the loader, these tools have high shooting efficiency, equal to about 1,000 nails/hour.