Creating value added
05 October 2017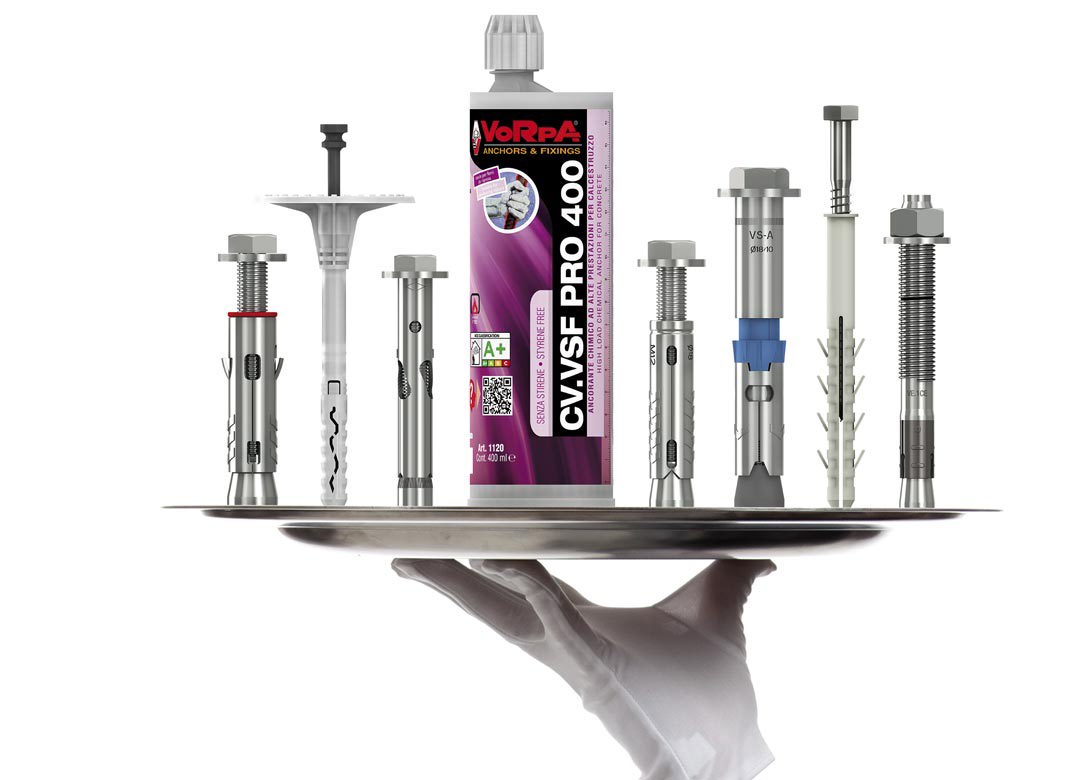 Celebrating 45 years of activity in fixings, Vorpa Srl believes its business can be characterised in two particular ways – offering an excellent production quality level and always looking at the future in an innovative way.
Vorpa's facilities extend over three production and logistic units for a total covered area of 7,500m2. It also has 6,000m2 of outdoor service areas for handling of products and 700m2 dedicated to offices. Vorpa employs 35 people and has over 2,500 different items in its current production catalogue. 
Its own brand is distributed in the national territory by a dedicated sales force of 25 agents to a variety of building and hardware wholesalers and retailers. Vorpa also exports all over the world, primarily in Europe and specifically to the UK and Ireland, eastern European countries and the Mediterranean area – through a wide range of local distributors.
The forefront of logistics
The main warehouse extends over 4,500m2 with a capacity to deal with orders of standard products within 48 hours all over Italy and 72 hours abroad. The management of the goods means that they are separated and spread over three units, allowing Vorpa to optimise processes and stay a step ahead in terms of efficiency and agility.
Winning management
Vorpa has a team of specialised commercial and technical employees helped by a fully computerised system that handles customer orders within a few hours. The order management system operates with the aim of keeping the delivery time to a minimum.
Integrated technology
Vorpa highlights that it constantly invests in the latest equipment and the development of advanced managing techniques. It uses the most up to date machines for stamping, cold forging and chip forming. The combination of advanced technologies, highly qualified staff, and carefully selected raw materials, enables it to assure the accurate realisation of each part. Vorpa also has a network of selected reliable suppliers which, it says, offer the highest quality outsourcing.
Professional products
Vorpa has a wide range of fixing systems listed in its catalogue, including specific product lines dedicated to each trade channel and customers with individual requirements. This includes:
• Mechanical heavy-duty anchors.
• Chemical anchors and PU foams.
• Frame and general fixings.
• Scaffolding anchors.
• Fixings for insulation.
• Cladding and pipe fixings.
• Masonry and HSS drill bits.
• Self-service products.

Quality of service
Vorpa says its 'permanent integration service' allows it to have an innovative style of relationship with its customers, giving it the ability to modulate its service to the real demands of the customers.
The company's goal is to create value-added for the customer through its products and service, optimising the action of its human resources and exploiting the potentials in the entire company organisation.
Certified quality
Vorpa has UNI EN ISO 9001:2000 certification. Quality standards are ensured through statistical process control through all production phases up to final inspections and including in-house laboratory tests.
"We are proud of our production model, which we have created by introducing innovative theories, along with a know-how in anchoring and experience matured in the field," stated Vorpa.
In recent years Vorpa has achieved several ETAs and has CE Marking which, in cooperation with prestigious European Testing Laboratories and Institutes, enables it to offer fixing systems that are characterised by high performance levels and safety.