Combined hexagon head for steel sheet-wood connections
07 November 2017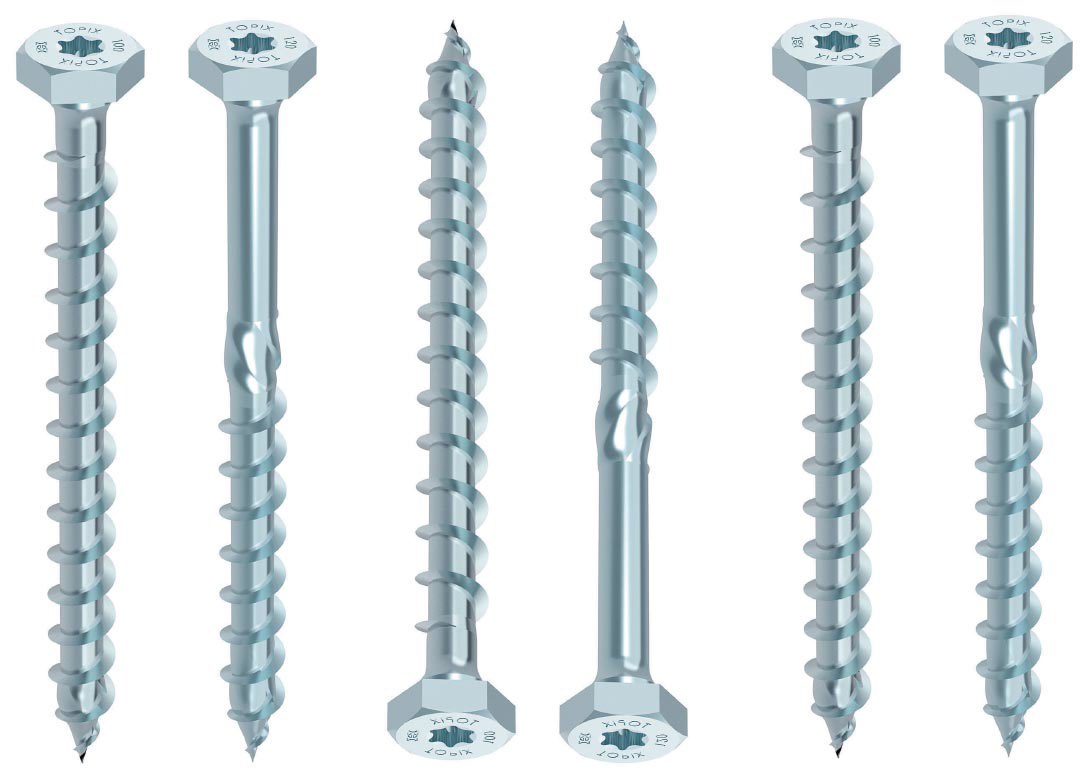 HECO-Schrauben has further expanded its range of wood screws with the introduction of the HECO-TOPIX® screw with a combined hexagon head. The screw head combines the T-Drive with a classic external hexagon, enabling users to work with the new wood screws with open-ended and ring spanners, as well as with bits.
The new HECO-TOPIX variants are available with diameters of 8mm and 10mm, with a screw length of up to 100mm – creating a full thread with a stronger shaft for improved bearing resistance, which is ideal for steel sheet-wood connections. The longer versions measuring from 120mm up to a maximum of 400mm are designed as part-threaded screws with a maximum thread length of 100mm.
HECO states that the TOPIX screws can be positioned without any need for pre-drilling as the high thread pitch makes for particularly quick driving. Additional cutting ribs on the tip of the screws reduce the risk of splitting as the screws are driven in, so they can also be used close to edges or in slimline components. The part-threaded version has special shank ribs for stress-free and easy applications with low driving torques.
HECO-TOPIX screws, which are made of hardened, blue zinc-plated steel, can be used everywhere that countersunk head screws cannot be used – for example in the field of timber construction, where steel sheet and wood connections are commonplace. Joist hangers are installed with the new screws just as reliably and quickly as tension anchors or transport hooks.
The entire HECO-TOPIX product range, including new variants, is covered by a European Technical Assessment (ETA – 11/0284) – ensuring maximum certainty when planning and calculating fastenings.