Bonded injection type anchors
29 August 2017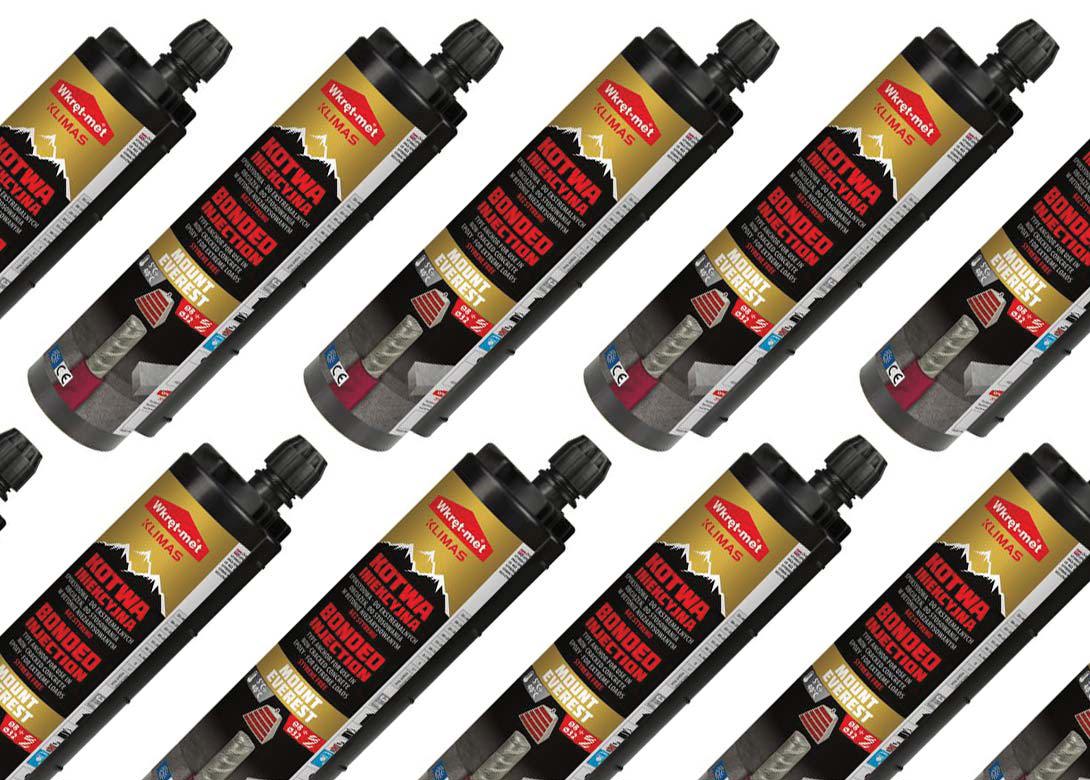 Klimas Wkręt-met's WCF-E3 high-performance, 3:1 ratio reinforced, styrene free, amine-based pure epoxy chemical anchoring system for concrete was recently granted a European Technical Assessment Option 1 (ETA 17/0234) for anchoring threaded rods and rebars in cracked and non-cracked concrete.

Resisting heavy loads even at high in-service temperature conditions, the WCF-E3 ensures a strong performance enabling designers to reduce either the number of fixings or fixing diameter and depth required to accommodate a certain load – helping to reduce project costs. In addition, WCF-E3 can be installed in flooded holes without affecting anchor performance, which greatly increases versatility of the product and productivity of its users. 
WCF-E3 also has a European Technical Assessment (ETA 15/0681), according to Test Report 023, for post-installed rebar connections with 8mm – 32mm diameter rebars in rotary hammer and diamond-drilled holes. Klimas believes it's these features that make WCF-E3 one of the best products on the market, delivering value to all its users. This chemical anchoring system is available in 585ml side-by-side cartridge system.